2022 Guide To Visit Manuel Antonio National Park
This national park is the most popular for locals and tourists for a good reason.
There is a mix of high concentrations of wildlife with jungle viewpoints and stunning beaches, the park is big enough to escape the crowds if you plan your visit right.
Also, the main trails to the beach are accessible for everyone and easy to explore for families with kids.
Manuel Antonio embodies many of the diverse attributes that visitors hope to see in Costa Rica.
Also, we as locals love it because isn't that far from the Central Valley and even families visit just for the day.
Facts about the Manuel Antonio National park 
The park is located on a  peninsula backed by forested hills.
The peninsula is, in fact, a tombolo: a low-slung thin spit of sand that connects two larger sections of land that connect an ancient island called Punta Catedral.
History
The visitors won't imagine that in order to enjoy the park today there was an impressive story of a group of young people from a high school together with the community of Quepos organized themselves to fight and claim the right to access the beaches of Espadilla Sur and Manuel Antonio beaches and a portion of the forest. 
So, thanks to pressure from the community were declared by law a National Park on November 15th, 1972 to protect a patch of secondary and primary tropical lowland humid forest.
Currently receives 500,000 to 600,000 annual visitors, many Costa Rican school children visit Manuel Antonio on field trips, and also, there are extensive environmental education programs for schools, private organizations, volunteers, and independent visitors.
What is the size of the park? 4900 continental acres (7.66 sq. mi) and 135 000 marine acres (212.35 sq. mi)
What's the temperature? Ranges from 75ºF to 90ºF
Maximum altitude: 594.93 feet (161 meters) above sea level
Precipitation: 3900 mm (153 inches) per year
How to get there
The park is located about 7 km at the end of the village of Manuel Antonio.​​​​​​​​​​​​​​ Manuel Antonio belongs to Quepos town.  
By Bus: 
Direct Bus from San Jose to Manuel Antonio:
Tracopa Terminals: Direct public bus service from San Jose to Manuel Antonio Beach (Espadilla Norte Beach, outside the National Park).
This takes about 3-4 hours and costs around 4900 colons ($9 US Dollars about) 6:00 am, 9:00 am, 12:00 pm, 2:30 pm, 4:30 pm, 6:00 pm, and 7:30 pm.
There is a bus from Puntarenas to Quepos as well. 
Local bus from Quepos:
There are buses that go to the national park. All of them leave from the Quepos bus station and the buses stop on the hill on the way.
The bus costs 350 colons one way per person and leaves every half an hour or so starting at 5:30 AM until 9:30 PM.
Note: If you take the local bus, the bus does not go all the way to the national park entrance directly.
It will drop you off at the roundabout near the public beach.
From there, you need to walk the "Beach Trail" to get to the park entrance.
You will walk on a small bridge over a river, see a sign for the national park ahead of you and it curves to the right.
Continue walking past a couple of souvenir stalls and a restaurant and you will reach the main road.
The national park ticket office and the main entrance area are on your right.
By Car: 
From San Jose, take Route 27 towards Caldera.
After the last toll Pozón, exit at Tárcoles – Jacó (Route 34).
Continue for about 65 miles (104 km) to Quepos downtown.
The road to Manuel Antonio is a Narrow serpentine highway that connects it to Quepos, some 4 miles (6.4 km) to the North. 
By Plane:
A few domestic airlines serve Costa Rica with scheduled and private charter flights.
Depending on which airline, you will depart out of Tobias Bolaños Airport north of Pavas in San Jose.
(SANSA) fly out of a new domestic terminal at Juan Santamaria International Airport south of Alajuela.
From San Jose or Alajuela, you can fly to the local Quepos Airport, located about 20 minutes away from Manuel Antonio.
All airlines run several flights a day (About 25 minutes flight from Alajuela or San Jose Airport)
From the Quepos local airport, you can take a private taxi to the national park area for about $20 each way.
Park Schedule
The park is open every day except TUESDAYS, year-round, including holidays, from 7:00 am to 4:00 pm.
On the day that we visited people have to start leaving at 3:00 pm so the park will be empty by 4:00 pm 
The public beach outside the park (Espadilla Norte) is open without non-restrictions.
How to make the reservations online
Entrance tickets "can only be purchased online", and your passport number is required for registry at the national park.
You can buy your online tickets for self-guided tours here: serviciosenlinea.sinac.go.cr.
Also, we have a small tutorial to sign in at the National Park system since their website sometimes breaks due to the volume of users. 
The day that we visited the park we saw a computer at the main entrance and when we asked apparently it's for special cases when a tourist proof that didn't have an internet connection to do the reservation online and will be up to how busy is the park during that day to get a spot. 
For example, if it's a holiday or high season we don't recommend leaving your reservation until the last minute. 
When booking a guided tour, the tour includes the entrance fee and the guide will have your tickets. ​​​​​​​
Manuel Antonio National Park restrictions
Due to the negative impact on wildlife in previous years, there are now the following regulations to guarantee that animals must live a balanced lifestyle based on their natural environment.​​​​​​​
Food:
You are not allowed to bring any kind of food into the park; beverages are allowed (water, sodas, juice).
There's a small Cafeteria (NOT A RESTAURANT) inside the park where snacks can be purchased.
That day they checked our bags however they were flexible with 2 apples and baby food because we had a toddler.
If you have a special situation like pregnant women, diabetics, or any other medical diet just let them know at the entrance.
The picture with animals: 
I bet you will hear about monkeys opening up your backpack and stealing your lunch while you're sunbathing and although it makes for a hilarious Instagram story, the underlying problem is not funny at all.
​​​​​​​So that's why you DON'T feed animals this type of activity has a severe negative consequence on the behavior and instinct of an animal. Some animals, especially monkeys, can die from the bacteria transferred from our hands.​​​​​​​
Also, drones, laser pointers, bright lights, and flashes are not allowed.
Weapons:
Carrying firearms, knives, machetes, spearguns, hunting, or fishing gear is not allowed.
Protect the ocean:
When snorkeling or swimming, do not touch or step on the coral and try not to stir up sediment.
The reef's ecosystem below is just as fragile as the jungle's ecosystem above and should likewise be respected.
Beachcombers beware:
It is prohibited to remove shells, sand, rocks, and coral reef from beaches and national parks in Costa Rica.
Enjoy your time but keep the environment 100% natural and intact.
Remember the party must have to be outside the park:
Causing disturbances, do not climb on railings or signs, behaving improperly, nudism, smoking (including vaporizers) consuming liquor or drugs of any kind are not allowed. ​​​​​​
Beach gear and water sports: Beach umbrellas, balls (beach, soccer, volleyball, football) beach tents, BBQ Grills, hammocks, frisbees, kayaks, surf, and boogie boards are not allowed.
Speakers neither (music or playing birds songs and calls) so sorry but the party must have to be outside the park. Enjoy the sound of nature! 
Keep animals stress-free:
There is never a reason to agitate an animal in its habitat.
For the best educational sightings, maintain a safe distance and watch quietly.
Most creatures don't desire to be on INSTAGRAM.
Park daily availability:
The park's website states that the daily amount of visitors allowed in the park is 300 on weekdays and weekends. ​​​​​​​
​​​​​​​​​​​From mid-December through April, Manuel Antonio is very popular and crowded.
During September and October, this park has less visitation compared to other months due to the rainy season, so it is recommended to visit the park early.
Explorer Tip:
Book early because of limited availability.
Year-round, the best time to get to the beach is early, around 7:30, to avoid crowds and see more active wildlife.
What to wear
To walk the trails in the forest, it is recommended to use proper footwear, it is not recommended to wear sandals​​​​​​​ for the trails but chacos will be fine. 
Don't forget to pack sunscreen, a hat to protect you from the sun, and insect repellent to guard against hungry mosquitoes.
We have created a packing list for your Costa Rica trip that we have seen people need the most when they visit our country.
Facilities
This park doesn't have parking for vehicles and in high visitation season, the only road connecting the town of Quepos with Manuel Antonio is pretty busy.  ​​​​​​​
Note: The average amount that you should pay for parking it's $6 -$7 per day. We park at end of the street one of the last parking lots next to a supermarket closer to the park entrance.    
Restrooms/ changing rooms: 
There are bathrooms right at the entrance and inside the national park at 4 different points.​​​​​​​ We took our sand off and change since you can't use soap or shampoo 
There is a small cafeteria (Not a Restaurant) inside the park that sells drinks, snacks, coffee, souvenirs, and ice cream. We bought some pizza and fruits that day. 
Interpreted trails (labeled) there are no printed maps at the ticket office, but there are maps and signs throughout the national park. You won't get lost!
Be respectful and eco-ethical when using the picnic areas, do not sit on top of the table (sit in the benchers) try not to make noise, and please don't throw away fruit rinds or other foods that might attract wildlife.
Wildlife in Manuel Antonio
YES, YOU WILL SEE MONKEYS!
You will surely see a lot of wildlife during your stay in the Manuel Antonio area, but walking the trails of Manuel Antonio National Park with one certified naturalist guide will bring you closer to many of the unique animals of the rainforest.
We saw a sloth that day thanks to a guide that told us and he was showing it with his telescope.
So if you want not only to see and take pictures but also learn about the three species of monkeys, over 350 species of birds that call Manuel Antonio home, reptiles, amphibians, and the dense vibrant forest PLUS you contribute to the local economy HIRED A GUIDE!   
According to National Geographic travelers in Costa Rica said that in the park there are poisonous manchineel trees (Hippomane Mancinelli), colloquially called "beach apple" or manzanillo, shade the beaches of Manuel Antonio.
Make sure to avoid sitting underneath them, the sap is caustic. The fruits are poisonous, and simply touching the bark causes severe skin irritation.  ​​​​​​​
You see we can all read this but I won't have any clue which one is this tree at least we have a local expert with us. 
Not seriously, during our last visit to Manuel Antonio, we saw a lot of tour guides which made our hearts happy since tourism has been really affected because COVID 19 and we know this guy has suffered the most.
SPECIAL THANKS: In order to compile all the information to write this blog post it's been thanks to the effort that a local tour guide shared and educated us with the information that only they as experts in the area can provide.
Hiking trails in Manuel Antonio
In addition to the spectacular beaches, Manuel Antonio offers several well-maintained trails that offer the easiest access in Costa Rica to the lowland coastal humid forest.
Many of the trails are flat, easy to walk, and suitable for most people, but some have steeper sections.
"Sendero El Perezoso" The Sloth Trail (Vehicular Road): 
This is probably the most traffic, but the most important of all trails, as it stretches from the main entrance to the famous Manuel Antonio National Park beach.
 Since there's a lot of room for everyone, this trail (road) it's commonly used by tour guides and local tour operators, who bring bigger groups, and occasionally by people who drive their vehicles (rangers officials, special needs visitors, emergency cars, etc.) 
Note: There is only one resting area at this trail between the main entrance and the national park beach, it gets hot in the dry season (January to April), so we recommend walking slowly and bringing lots of water for the hike. 
Distance: 1360 meters – 0.85 miles 
Level: Easy. Mostly flat – wide dirt road with gravel rocks 
Hiking Time: 30 minutes (no stop to the beach) 1:30 hours (Guided Tour) 
Wheelchair/Scooter Accessibility: Yes, Wheelchair recommended. 
Wildlife: Sloths, Monkeys, Toucans, Blue Morpho Butterflies, Tree Frogs, etc. 
Sendero Universal El Manglar/The Mangrove Universal Trail: 
"El Manglar" (Mangrove) is the name of the new elevated trail (boardwalk) that is 736 meters (2,414 ft) long and 2.4 meters wide (7.87 ft).
This universal trail is incredibly enjoyable with a well-built raised platform, rest benches, and Braille signs every 50 meters with useful information about the characteristics of the flora and fauna surrounding you so you can learn more about what you are walking on.
This makes it a good choice for almost anyone, including people with reduced mobility, an electric scooter or wheelchair. 
El Manglar Trail meanders through the forest and then gives you a few different options. The first you'll come to is a cut-through to access the Catarata (Waterfall) Trail.
If you stay on El Manglar instead, you'll come to a point where it breaks off to the right into the mangroves (hence the trail name) leading to the beautiful quiet Playa Espadilla Sur. 
If instead of going right towards the mangroves, you stay straight, you will get on the Perezoso Trail (Sloth Trail). 
Note: The new trail was built and donated by the Engineering and Construction department of the Costa Rican Institute of Electricity and it complies with Law 7600 (Equal Opportunities Law for People with Disabilities) 
Distance: 736 meters – 0.46 miles/2.4 meters wide (7.87 feet) 
Level: Easy. Fully concreted, handrails and resting benchers 
Hiking Time: 20 minutes (no stop to the beach) 1:00 hour (guided tour) 
Wheelchair/Scooter Accessibility: Yes, one of the best ones in Costa Rica 
Wildlife: Sloths, White-tailed Deer, Mangrove Crabs, Agouties, Crocodiles, etc. 
Sendero Catarata Estacional/Seasonal Waterfall Trail:
The trailhead is 200 meters from the park entrance (The first one off the main trail on your left side). 
It will take you to a small waterfall (Catarata in Spanish).
You might see some colorful poisonous frogs along the way if you look closely (only during the rainy season, from May to December) 
If you're not visiting in the rainy season, you could skip this trail since the waterfall often doesn't have much water in the dry months.  
Note: You will notice that the water looks cloudy. This is due to the presence of calcium and other minerals in clay soils. 
Distance: 676 meters – 0.4 miles  
Level: Easy to moderate, it has some steeper sections with steps (up to 50 at a time) 
Hiking Time: 25 minutes (no stop to the waterfall) 1:00 hour or more (guided tour) 
Wheelchair/Scooter Accessibility: Only for about 200 yards. 
Wildlife: Poisonous Dart Frogs, Trogons, Helmeted Lizards, Fer-de-lance Vipers, etc. 
The Sloth Trail (Parallel Trail): 
It's a quick way to get to the popular Manuel Antonio National Park beach and other common areas, including the cafeteria and bathrooms.
Note: The trail is a platform that leads to the main fork of the national park where you go to Playa Manuel Antonio or other trails, so if you decide to take this path, you will end up in the same place as the main trail. You could walk one way in and walk the other way out if you want to experience both (in the rainy season it can get very slippery) 
Distance: 580 meters – 0.33 miles/1.20 meters – 4 feet wide  
Level: Easy to moderate (it has two steeper sections) Flat – concrete and wooden boardwalk 
Hiking Time: 20 minutes (no stop to the beach)  
Wheelchair/Scooter Accessibility: Yes 
Wildlife: Sloths, Monkeys, Iguanas, Landu, Agoutis, etc. 
Sendero El Mirador/ The Lookout Point Trail: 
This trail will take you to a couple of beautiful viewpoints from where you can admire the beauty of the Manuel Antonio National Park beach and Punta Serrucho, a narrow and jagged rock formation that has a sawtooth appearance due to numerous tectonic shifting movements. 
To get to these views, some physical hiking skills are required, especially for those who are not used to taking strenuous steep walks combined with tropical heat and humidity.
The Mirador trail is short, but there are a series of concrete and wood steps, about 300 in each direction. 
Note: Although the observation point appears to be very close to the beach on the map, you cannot access the beach from the top of this nearly vertical drop. 
Distance: 928 meters – 0.58 miles/ 4 feet wide 
Level: Moderate to Difficult  
Hiking Time: 30 minutes (One way)  
Wheelchair/Scooter Accessibility: NO 
Wildlife: Monkeys, Sloths, Coatis, Iguanas, Agoutis, Anteaters (Occasionally)  
Sendero El Congo/El Congo (Howler Monkey) Trail: 
This short trail connects El Mirador trail with Las Gemelas Beach trail; so, on your way back from the viewpoints, turn left on the Los Congos trail instead of going back to the beginning to reach Las Gemelas Beach trail (this very short trail serves as direct access to the Playa Gemelas trail), it is used as an alternative route. 
Note: It is named after howler monkeys, so here you can see many howlers and sometimes white-faced monkeys. So, when you walk this trail keep your eyes open for those little guys!
Distance: 256 meters – 0.16 miles/4 feet wide 
Level: Easy  
Hiking Time: 15 minutes (one way) 
Wheelchair/Scooter Accessibility: No 
Wildlife: Howler Monkeys, Sloths, Red-capped Manakins, Trogons, etc. 
Sendero Playa Gemelas/Gemelas (Twins) Beach Trail: 
This short path leads to Gemelas beach and connects to Puerto Escondido Trail on the western side of the national park.
Playa Gemelas is a small intimate beach divided into two by a rock formation that over the years has come to meet the sea, making it possible in its areas to see small stone fragments that came off the bedrock. The rainwater, marine currents, wind, and the movements of the tectonic plates have given life to this beautiful turquoise water-cozy beach, causing it to change over time.  
Note: If you access this beach at low tide, and walk all the way past the rocks on your left, you will get a unique view of the coast, the west side of Punta Catedral, and a bit of Playa Manuel Antonio. 
Distance: 368 meters – 0.23 miles/4 feet wide 
Level: Easy  
Hiking Time: 15 minutes 
Wheelchair/Scooter Accessibility: No 
Wildlife: Capuchin monkeys, Squirrel Monkeys, Sloths, Agoutis, Iguanas, etc. 
Sendero Puerto Escondido/ Puerto Escondido Trail (Hidden Port): 
After reaching the Gemelas beach point, the trail continues and becomes the Puerto Escondido Trail (Hidden Port) from this point, it is a short walk to the main attraction.
After walking about 140 steps down, you will reach a platform just above sea level with a magnificent view of Puerto Escondido and Punta Serrucho's rocky cliffs. At low tide, you will appreciate a sandbar that connects a small islet with the continental landmass. Unfortunately, you cannot go down to this beach. This unique spot allows you to appreciate one of the most beautiful coastal seascapes in the national park. 
Distance: 656 meters – 0.41 miles/4 feet wide 
Hiking Time: 30 minutes (each way, slow pace) Flat with concrete steps, (140 steps down to get to viewpoint) 
Level: Easy to moderate 
Wheelchair/Scooter Accessibility: No 
Wildlife: Capuchin, Squirrel and Howler Monkeys, Sloths, Coatis, Agoutis, etc. 
Sendero Punta Catedral/Cathedral Point Trail: 
In addition to the park's wonderful beaches, Punta Catedral is considered one of the national park's most iconic geographic (Landscape) features.
This site was previously an island, that due to the accumulation of sediments and the marine currents joined the continental land by a sandy natural strip technically called "Tómbolo".
The trail features multiple ocean views and the Quepo (Indigenous people) Pre-Columbian manmade Turtle Trap (fishing trap) built of rocks at the western end of Manuel Antonio Beach (only visible at low tide). 
The trail starting point is at the end of Manuel Antonio and Espadilla Sur beach. As it is a loop, you can go in any direction, we recommend starting from Espadilla Sur.
You can also do the La Trampa trail and see the beach there. (La Trampa Trail connects Playa Manuel Antonio and Playa Espadilla Sur) 
Note: Although this trail is right next to the park's beaches, not many people venture out on it.
It's nice because it takes you through an older jungle as you curve along the path, following the shape of the point.
From the viewpoints, you can often see pelagic birds and occasionally humpback whales (June-October), as well as some other wildlife along this trail, as this part of the forest is not as busy. 
Distance: 992 meters – 0.62 miles/ 4 feet wide 
Level: Easy to Moderate gradual gradients with many steps 
Hiking Time: One Hour (Slow pace) 
Wheelchair/Scooter Accessibility: NO 
Wildlife: Capuchin and Howler Monkeys, Sloths, Agoutis, Pelicans, Iguanas, etc. 
Sendero Playa Manuel Antonio and Espadilla Sur/Manuel Antonio and Espadilla Sur Beach Trail: 
Manuel Antonio beach is probably the most family-friendly beach in Costa Rica.
Its calm waters, white sand, lush wildlife, and shady trees make this popular beach the perfect place for a day of relaxing, reading your favorite book, or just creating high-quality beach time with your family. 
On days with the right ocean conditions (flat and clear), the rocks on either side of the beach are ideal places for casual snorkeling (bring your own gear). 
Playa Manuel Antonio can get very crowded in high season, but just around the corner is Espadilla Sur Beach. This might not be considered as beautiful as Manuel Antonio Beach, but it is still charming and worth having for yourself. 
The main trail to access these beaches is mostly flat and sandy, both trails offer multiple cuts to the beach. There are showers, bathrooms, and potable water in both beach areas. 
Note: You'll probably see people feeding the monkeys and other animals on your visit. Under no condition should a national park visitor EVER feed the wildlife. We talked about this before. 
Distance: 1232 Meters – 0.77 miles 
Level: Easy  
Hiking Time: 45 Minutes  
Wheelchair/Scooter Accessibility: No 
Wildlife: Capuchin and Howler Monkeys, Sloths, Agoutis, Pelicans, Iguanas, etc. 
Final thoughts
We have to visit Manuel Antonio for all kinds of reasons work like taking tourists, creating content and also to enjoy the park as a family.
This last trip was more to enjoy with our friends and our son at the beach. However, as you read before there are a lot of areas to explore and discover at the park that you can spend hours there. 
We have seen how the park has changed over the years, the park has been involved in environmental issues, has created new regulations to reverse the damage but despite all of that one thing is true:  
Manuel Antonio National Park has been one of the best hosting places for many tourists and locals and it will continue to be because the natural beauty still remains.
Just we highly encourage you to plan the visit with a responsible attitude in mind.
We want to invite you to write us if you have specific questions or concerns if you still questioning including Manuel Antonio National Park in your itinerary. 
Did you visit Manuel Antonio National Park and did this guide help you?
Tag @exploretikiziablog on Instagram so we can enjoy too your time there! 
Costa Ricans Will NoLonger Need a Visa for Traveling to Canada ⋆
As of this Tuesday, January 6th, the Government of Canada has eliminated the visa requirement for Costa Rican citizens who wish to travel to Canadian soil. In its place, a new, simpler and cheaper requirement known as Electronic Travel Authorization has been established, according to a press release sent by the Canadian government to airlines.
Previously, Costa Ricans had to apply for a Canadian visa, which cost $100, that is, around 54,000 colones. However, with the implementation of this new measure, the Electronic Travel Authorization has a cost of $5.5 dollars, approximately 3 thousand colones.
How to apply
The Electronic Travel Authorization is valid for up to five years or until the expiration date of the passport, whichever comes first.In order to apply for this Electronic Travel Authorization, Costa Rican citizens must meet the following requirements established by the Department of Refugees and Citizenship of Canada:
First, they must travel to Canada by air using a current and valid passport.
Second, at the time of applying for the Electronic Travel Authorization, the traveler must have had a Canadian Temporary Resident Visa (TRV) in the last 10 years or hold a valid non-immigrant visa for the United States.
Third, the visit to Canada must be of short duration, with stays of no more than six months, intended for tourism or business purposes.
Other countries
Other countries that will benefit from this Canadian measure are: Panama, Uruguay, Argentina, Trinidad and Tobago, Saint Lucia, Antigua and Barbuda, Saint Kitts and Nevis, Saint Vincent and the Grenadines, Thailand, the Philippines, Seychelles and Morocco.
With this new provision, the Government of Canada seeks to streamline the entry process for Costa Ricans and strengthen tourism and trade ties between the two nations.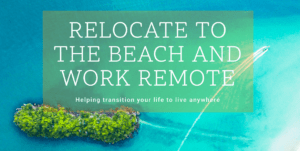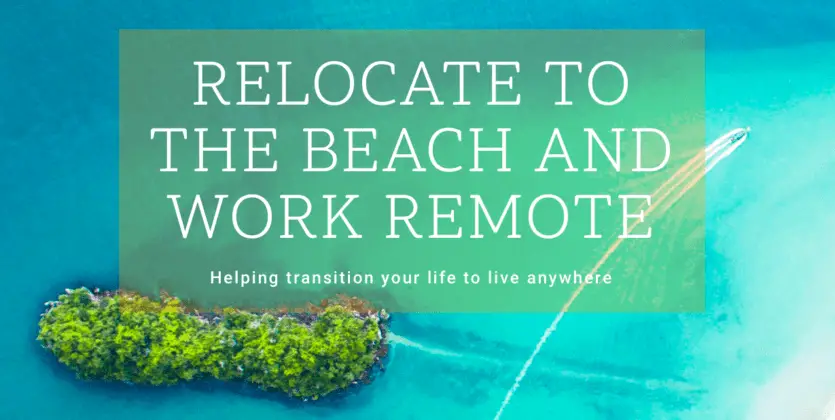 Guanacaste Airport Registered Visitation Records during March 2023
During March 2023, Guanacaste Airport had the largest number of passengers transiting through the terminal, reaching 553,991; that is, 29% above the number registered in 2022 during the same period. The number of passengers also set a record that month, registering 184,617, more than those recorded on January 2023.
Additionally, on March 11th was the busiest day in the history of the airport, with 9,922 tourists. "We have witnessed the growth in tourist visits, which fills us with joy, since the recovery has been faster than projected after the so-called 'zero season' in 2020″, said Rebeca Álvarez, director of the Chamber Guanacaste Tourism.
Prioritizing the quality of the destination and services
The Daniel Oduber reached, on average, 89% of seats occupied during the first quarter of the year, with the main tourist source markets being Toronto, Houston and Miami. For César Jaramillo, general manager of the airport, these figures are the result of the airline attraction plans that they promoted, as well as the consolidation of the province where it is located, as an attractive and aspirational destination. "Guanacaste Airport provides positive mobility, attracting visitors who value our offer more, who prioritize the quality of the destination and our services", said Jaramillo.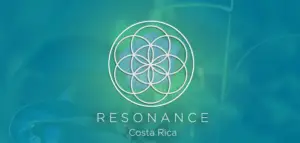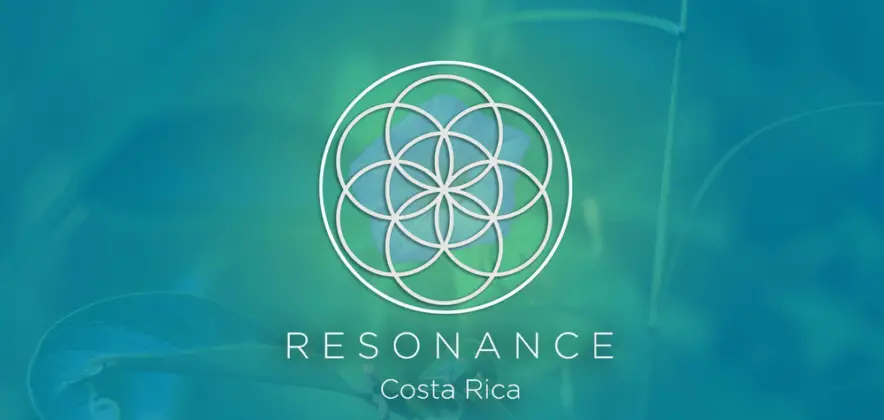 How to make reservations for Cerro Chirripó National Park 2021-2022
Updated: October 2021
Cerro Chirripó in Costa Rica is the highest mountain with an altitude of 3,820 meters (12,533 feet) with a protected extension area of 50 thousand hectares (123,552.69 acres) of land.
This makes this place to be visited by many local and foreign travelers. 
However, the difference between this and other national parks, is that this summit cannot be reached just for the day (Well, there are some exceptions, and some people have done it in one day and maybe Alex Honnold will do it as well LOL) but I think is essential to be fit for that!
Now if you are considering visiting Cerro Chirripo National Park and expect to stay at the base camp for a least one night.
Here is where the reservations process comes across, so we will share with you the steps that you need to follow.
Note: The all reservation process is component by two different entities that need to be contacted:
SINAC: This is an institution from the government and the permits are bought through them. They manage the offline/online permits for the national parks in Costa Rica.
CRC Chirripó: This is a local organization created by neighbors from San Gerardo de Rivas and surrounding communities. They managed things like lodging at Crestones Base Camp, food, supplies and horses haul gear up the mountain.
IMPORTANT:
We (Ligia and Rodrigo) DON'T work directly with SINAC or CRC Chirripó. For this reason, we are NOT able to assist you with reservations at the last minute.
For example, Some readers have contacted us to book their permits for Cerro Chirripó and they contact us around 1 month before their arrival to the country which makes it too difficult to find space.
However, you can HIRE OUR Travel Planning Service and we can help you with reservations that want to be done with enough time ahead (Especially during the high season months). We will explain more about it at the end of this post!
1. Book your Cerro Chirripó Permit
SINAC changed the methodology for booking the permit. So, please be aware of this:
Since COVID-19 has affected the travel industry, Cerro Chirripó is not the exception. Now, SINAC asks visitors to book their permits in groups of 4 people. Mainly, because each room at the Crestones base camp has 2 bunk beds. So, they want to guarantee that each room has a social bubble.
If you are a group of 2 or 3, that will need to be explained to SINAC and they only have a couple of rooms available for the night that are for this amount of people. However, these rooms get full easily, so it could be that you won't find availability.
Reservations are NOT longer online and you need to call their number. If you are calling from outside of the country. Please dial the number +506 2742 5348.
The reservations for January, February, and March will be open on different waves. You can see the following image from SINAC. Basically, the reservations for February 2022 will start to be accepted from November 15th, 2021, and March 2022 will start to be accepted from December 6th, 2021.
When you are making your reservation, you'll need to have the complete name and ID or passport number of every person who is going on your group.
Finally, but not least be patient when you need to call their number. Recently, we did reservations for January 2022 and we had to dial their number over 100 times because it was so busy!
After your Cerro Chirripó permits are booked. You will receive an email from SINAC ([email protected]) like this. With your reservation number and the bank accounts where you need to deposit the total amount of the permits within the next 24 hours.
Otherwise, SINAC will cancel your reservation.
The amount canceled to SINAC for the right of admission covers only the right of daily income for each person to the Chirripó National Park established on the current decree of entrance fees.
2. Paying for lodging, food, and supplies
After you pay the permits with SINAC.
You will be getting an email like this, from CRC Chirripó.
In this email, you will get a link for their Ecommerce page where you can access only with your reservation number and a specific password that will be provided on that email.
Over there you MUST pay for the lodging with the next 5 days. Otherwise, the reservation will be canceled by CRC Chirripo and SINAC.
After that, you can pay for the food and any other supplies at any time before your entry day to the park.
Cancellations and Policies
SINAC says: If for any reason you cannot attend, the user or users, will not have the right to change members on the reservation and will be entitled to a refund of the amount paid, as long as they manage at least 15 days in advance, a situation that can change according to the Decree of entrance fees to enter protected areas that are valid.
CRC Chirripó says: We only process cancellations of reservations that have already been canceled by SINAC, for this it is necessary that they send us the official note, where they are told that it has been processed. a) If you request cancellation of reservation (as) between 90 or more and 60 days before the date of entry; We will reimburse you 80% of the amount deposited for accommodation and / or food. b) If you request cancellation of reservation (as) between 59 and 30 days before the date of entry, we will reimburse you 60% of the amount deposited for accommodation and / or food. c) f you request cancellation of reservation (as) between 29 and 15 days before your date of entry; We will reimburse you 30% of the amount deposited for accommodation and food. d) If you request cancellation of reservation (as) 14 days or less in advance, we will not be able to make the refund.
Tourists entering by San Gerardo Sector, must register their entrance personally without exception in the Administration of the Chirripó National Park, located in San Gerardo de Rivas de Pérez Zeledón before entering.
For those wishing to enter at dawn or in the early hours of the morning of the day of entry, you must register the day before from eight in the morning until four in the afternoon.
Tourists must only enter the park by the sector authorized in the reservation process and on the specified date.
 The Administration of the Chirripó national Park will establish control devices which they consider appropriate to ensure the access to the protected area once the corresponding rights of admission have been canceled.
Main contacts at SINAC and CRC Chirripó
506: is the country code of Costa Rica*
CRC Chirripó phone: (506) 2742-5200.
Email: [email protected]
CRC Chirripó: https://www.chirripo.org/
SINAC email: [email protected]
SINAC's website: https://serviciosenlinea.sinac.go.cr/
The schedule to the public at the administrative offices of the Chirripó National Park, will be from Monday to Sunday, from 8:00 a.m. to 12:00 m.d. and from 1:00 p.m. to 4:00 p.m.
By following these steps for doing your reservation successfully plus the tips in our post about Hiking Cerro Chirripo, anyone will be able to do this great trip.
Do you need help?
We love to answer the questions from our readers through their comments and emails.
However, our time is limited and normally, we can not get into detail as much as we would like to.
For this reason, as we mentioned above, we provide a Travel Planning Service.
Our service has a cost of $50US per day of travel from 1 up 5 days. You can select only 1 day of Planning Service or 2 up to 5 days.
Or a total amount of $300 US from 1 up 15 days of travel.
With this service, we can provide you assistance for your Cerro Chirripo reservation and also, can assist you in planning the rest of your trip around Costa Rica.
If you want detailed information about CLICK HERE OR Contact Us if you have any other question about our service. (Don't forget to check your Spam email after 24 hours since we normally respond during this time)