3 Cantons of Guanacaste Join the Climate Change Adaptation Project ⋆ The Costa Rica News
Hojancha, Nandayure and Santa Cruz in Guanacaste have joined together in a climate change adaptation project.With the support of 50 organizations, from chambers of commerce to public institutions, this plan led by the University for Peace (UPAZ) and the United States Embassy seeks to equip these communities to face environmental challenges.
Construction of climate change scenarios
The initiative has focused on the construction of climate change scenarios and the identification of adaptation gaps in each canton, according to AlexánderLópez, coordinator of the initiative for UPAZ.These results were presented after a year of intense work, involving more than 50 local organizations.
The outlined strategy is based on the adaptation of ecosystems and was presented in Nicoya, marking a milestone by bringing together all the entities involved in the same physical space, which is key to solid governance, according to López, who added that "now the the challenge starting in 2024 is to implement many of these adaptation measures identified for each canton."
Economic importance in tourism, fishing and aquaculture
The region has been targeted due to its economic importance, particularly in tourism, fishing and aquaculture.However, it faces significant challenges in relation to climate change, demanding greater capacity from local governments to address climate change, water supply and mitigate the impact of possible droughts, among other challenges.
HernánImhoff, President of the CCTT, emphasized the importance of the support of the University and the Embassy, ​​highlighting the willingness of the tourism sector to implement the necessary measures.
"As a tourism sector, we have made ourselves available to researchers so that they can give us the pertinent advice in order to adopt the appropriate measures in this field. It seems to us that with this roadmap we are very well on our way," said Imhoff.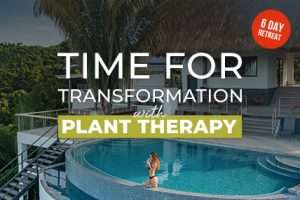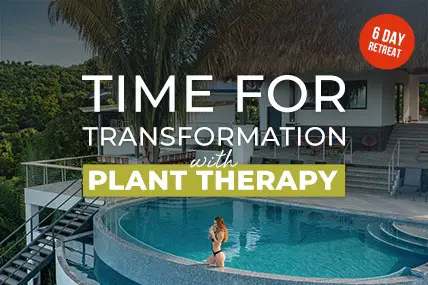 Traditions and Tamales in Costa Rica :
Feliz Navidad! Is it too early to say that? Nah– It is now officially Christmas season.
Unofficially, it started sometime in October. I saw Christmas decorations in stores and the occasional house festooned with lights sometime before the first of November. The park in town got its lights strung this past weekend, and the Festival de Luces is only about a week away.
The Tropical Christmas is unique. We sing Jingle Bells and Silent Night while sweating in the heat. December sees the rainy season on its last legs, and there is ample sunshine, while our surroundings are at peak green lushness.
Meanwhile, tens of thousands of Ticos' smiles get a little bigger because it is the holiday season, a magical time with a magical word: Aguinaldo.
Double payday for tens of thousands. Colons flow, coffers are filled, schools are out for summer, it is a month for fiestas.
The annual Gordo lottery drawing will hold the public's attention, and no one I know will win anything. Grifters and pickpockets are out in force as well, and the local radio and tv stations will make public service announcements warning people to be careful with those aguinaldos.
Over time the northern Christmas traditions have made their way here. The traditional Costa Rican house decoration used to be the creche, the Nativity scene: The manger, the farm animals, and Joseph, Mary and the baby Jesus all set up as a centerpiece for the month.
With time, the Tico way of commemorating has become a hybrid, so along with the Nativity scene you may find a decorated Christmas tree and Santa and his reindeer overlooking the solemn creche. One timely Christmas tradition here is the making and sharing of tamales.
My wife's family find me odd for many reasons, one of which is that I don't like tamales. My limit is one, and it is a courtesy tamale. I respect the process, the time and love that goes into making a batch. But for me it is a lot of work for a little food: Unwrap the banana leaf, tear open the wobbly soft corn meal outer coating, and inside it looks like somebody stole the lunch of the poorest guy in town.
A small chunk of chicken, a spoonful of rice, a slice of carrot, a green bean, a sliver of bell pepper doesn't hit the spot, and all that wobbly corn meal sits in my stomach like a toxic beach ball.
But I am an outlier here and tend to keep my opinion of tamales to myself. It is a month for family get-togethers and surprise visits. My wife is from a large campesino family, she was the 12th of 14 kids, and has nieces and nephews who are her elders.
Her extended family numbers over a hundred, and I will hope to remember everyone's name when we meet. (I once told my wife–I love your family, it's just that there are SO MANY OF THEM!) So bring on the pig roasts and the Rompope toasts, shoot off some low explosive pyrotechnic devices, and let's all sing 'Let it snow, let it snow, let it snow', while getting sunburned at the beach.
On Christmas Eve night (Nochebuena), church services compete with the random barrio fireworks displays, and firecrackers go off through the night.
The Tropical Christmas– I love it, and wouldn't trade it for the celebrations in the frozen north. As long as there is someone to eat my share of the tamales.
Feliz Navidad!
Nicaragua Accuses Miss Universe Franchise Owners of Treason
Nicaragua's police on Friday accused the owner of the Miss Universe franchise in the country, her husband and son of "treason against the homeland," "conspiracy" and other crimes, two weeks after Nicaraguan Sheynnis Palacios won the pageant.
"In 2018, Karen Celebertti, (her husband) Martín Argüello Leiva and (their son) Bernardo Martín Argüello Celebertti, owners of the Miss Nicaragua franchise […] actively participated in networks and streets in the terrorist actions of the failed coup attempt, orchestrated by international agencies and foreign missions," the police said in a statement released in pro-government media.
It alleged that they "remained in communication with exponents of treason against the homeland, willing to use their franchises, platforms and spaces […] in a conspiracy that has worked orchestrally to turn the contests into political traps and ambushes, financed by foreign agents."
"All the above is evidenced in the telephone and technological records found in the possession of said individuals," the police added.
On Thursday, the police said they returned to relatives of Miss Universe some suitcases with costumes that, according to opposition media in exile, were taken after the raid on Celebertti's house last week.
The media reported that Argüello was detained and held incommunicado, as was his son, which has not been confirmed by the government. "The detained and fugitive persons must serve their sentence as specified by Nicaraguan laws," the police said without giving details.
The Miss Universe organization on Saturday called on Nicaragua's government to "guarantee" the safety of its local pageant affiliates, after its director was prohibited from returning to the country after Sheynnis Palacios, 23, won the crown on November 18 in San Salvador.
Palacios' triumph sparked massive celebrations in the streets by Nicaraguans, unseen since demonstrations were banned in 2018. The 2018 anti-government protests, which led to clashes between opponents and loyalists that left over 300 dead, according to the UN.
Both the government and the opposition in exile praised Palacios' triumph.
But a few days later, Vice President Rosario Murillo, the wife of President Daniel Ortega, accused the opposition of "crude opportunism" and of "crude and evil terrorist communication that aims to turn a beautiful and well-deserved proud moment into destructive coup-mongering."
Cellebration Wellness Partners With Retired NFL Players Organization. :
Cellebration Wellness, a fully licensed stem cell treatment provider located in Avenida Escazu, San Jose,  is pleased to announce that it is now the Official Stem Cell Treatment Provider for the Retired NFL Players Congress. Cellebration Wellness opened its state-of-the-art wellness center in March and has successfully treated over 70 patients.
Cellebration Wellness CEO Tim Kopatich said "we are honored to be partners with the Retired NFL Players Congress and offer their members and families our healing therapies. Their mission is especially important to both of us, as we help their members live longer and healthier lives. Our stem cell wellness center will treat current and retired players who may be suffering from debilitating orthopedic, chronic traumatic encephalopathy (CTE) and other pain management concerns."
Bob Grant, the CEO of the NFL Retired Players Congress, noted that "many retired players have long standing injury symptoms" and that a significant number have already inquired about receiving stem cell treatments. Mr. Grant added that they looked at a number of Stem Cell providers but selected Cellebration Wellness because of the companies groundbreaking therapies based on over 25 years of research performed by Cellebration's scientific team.
Kopatich added that Cellebration is excited to be teaming up with the Retired Players Congress and the support it receives from the NFL Players Association, the NFL Player Care Foundation, and the National Football League.  The Players Congress anticipates sending 100 current and former players annually for treatment at Cellebration Wellness.
The Players Congress was launched in 2013 to benefit the more than 19,000 NFL veterans and their family members. The organization's mission is to assist retired players, families, widows, and various community causes.
Cellebration Wellness is a subsidiary of San Diego, California based Cellebration Life Sciences, Inc., a leading world-class stem cell research company.  Anand Srivastava, PhD, is the company's chairman and chief science officer, is considered by many to be the "Father of Stem Cell Research."
Illnesses treated at the Cellebration Wellness Center in Avenida Escazu include COPD, Diabetes type 1 and 2, Crohn's Disease, Lupus, Multiple Sclerosis, Psoriasis, Rheumatoid Arthritis, and Spinal Cord Injuries as well as providing anti-aging and rejuvenation therapies and treatments for orthopedic and pain management concerns.
To learn more about these therapies, email Cellebration at info@cellebrationwellness.com or visit Cellebration's website at www.cellebrationwellness.com.