5 interesting facts about these Costa Rican ruins
Last updated on August 17th, 2020
There are many ancient ruins sprinkled all around Central America, and Costa Rica is no exception. Even if it doesn't have places like Tikal or Tulum, Costa Rica has places for people that are looking for cultural tours.
I don't know if it's just me, but when I'm in nature or visiting a historical place, I love trying to imagine what it used to be like "back in those days."
Even when it's hard to picture it, it's still fun knowing that the ground we're walking on was once a busy city street or a marketplace to trade stuff. Or that the crumbling ruin I'm looking at used to be the tribe chief's home.
Knowing a bit of history not only helps me imagine what it used to be like, but it is also integral to understanding its cultural significance.
A brief history of Guayabo Archaeological Site
More than just watching old rocks (as some people like to write in reviews on Tripadvisor) this place is an awesome place to learn history.
Some people might tell you that Costa Rica doesn't have culture, but the more we explore, the more we learn more about our country. 
So, here are the 5 main facts we think you need to know before visiting Guayabo National Monument:
The archaeologist that discovered this place back in 1968 was Carlos Piedra Aguilar, known as the grandfather of archaeology in Central America. He thought that it was an indigenous cemetery. Only a small percentage (around 20%) has been excavated.
On the grounds of Guayabo, there have been signs of life dating back from 1,000 B.C. to 1,400 A.D. It was a village for around 2,400 years in total. Researchers aren't entirely sure of the exact population of Guayabo, but they believe that it mostly influenced by the South American native tribe called the Chibchas. Because of the tropical weather, they couldn't find bones to do tests and determine the DNA of the population. 
There is evidence that Guayabo back in those days was a city, let's say like the San José of today. It was an important spot to do business between the people from tribes from North and South America.    
Nerdy fact #4: The Guayabo National Monument was designated in 2009 as a World Heritage of Civil Engineering according to the American Society of Civil Engineers (ASCE). This is because of the technology used to design a network of aqueducts to transport water from a spring in the mountains to the city.  
… And this blog post would be done if the idea was just to share the most interesting things to learn about this place in a short "listicle" style. 
However, my friend, our goal is to share deeply about must-see places that are not that touristy — places you can't find a lot of information about. 
It's easy to find those facts above on other websites, but we're going to walk you through what we did when we visited Hacienda La Central and Guayabo National Monument, because these places might fit with what you are looking for.
Best ways to visit
The Guayabo National Monument is located in Turrialba, where there is also a town that hosts an active volcano (Turrialba Volcano) and the Pacuare River, home of one of the world's best whitewater rafting adventures. 
Take in consideration if you want to do whitewater rafting and also visit the volcano and the ruins will be a better place to stay in the area at least one night.
Tip: We recommend to do the volcano and Guayabo National Monument the first day, then stay in Turrialba and do whitewater rafting the next day.
But if you are looking for more like a one day tour that you can do easily from San Jose, you can do what we did. 
1. General Information:
The land is under the protection of SINAC, same institution that managed the National Parks in Costa Rica.  The primary difference lies National monuments have objects of historical, cultural, and/or scientific interest.
Schedule: They open daily (including holidays) from 8:00 am until 3:30 pm 
Cost: $5 per person Foreign Adults and kids  + Tour Guide service cost (Depends on the number of people)
Access: The monument is located 30 minutes from Turrialba Downtown (around 10 miles away). However, we came from another route that has a road paved for most of it and gets unpaved for a small sections, we always prefer recommend a  4×4 to be safe.
Parking Lot: They don't have one. We have to leave the car outside on the street in front of the entrance and a "wachiman" like we call the guys that help to park and take care of the cars will help you to park in exchange of few coins at the end. 
2. Visiting in the morning or afternoon?
Since we visited during January that is dry season we took the chance to do it during the afternoon and prefer to hike near the volcano in the morning. 
Since the hike at Guayabo Monument is easier even if it's raining in the afternoon is better than do the hiking at Turrialba Volcano when its raining.
3. Should you hire a tour guide?
It's a very personal decision.
However, we read reviews from other people that was worth it since is place with a lot of history. 
The tour guide went beyond our expectations. Martin Umaña was his name and let me tell you he has a heart of anthropologist that really take you back 3000 years ago and just make your visit very special.    
On top of that, we love to support the local association of guides since we know they make a leaving from visitors. 
We would have never learned all this information without one.
They have a office next to the window ticket where you pay your entrance. Also you can learn more about them here: Link
4. Trails:
The trail that we did was around 1.6 kilometers (less than a mile).
 It's pretty easy to walk. It will take around 1 hour and a half. 
There is a small hill to get to the Lookout point but nothing too strenuous. 
The trail is like a loop and pretty easy to follow.
Top Tips for visiting
Where to eat? 
Picnic areas or just a couple local restaurants before  
What to wear? 
Comfortable clothes, 
Closed shoes
Rain Jacket/ umbrella
Insect repellent
Bottle of water
Cap/ sunblock 
Walking stick *Optional
Our Visit to Guayabo National Monument
Preparing for our visit
Wake up early: 
Since we didn't planned to stay overnight, we wanted to kick to spots in one day.
We arranged with Hacienda La Central to take the 9:00 am hike and explore the Turrialba  Volcano area.
So we left San Jose around 6: 15 am and got to Hacienda La Central around 8:00 am  and was perfect to have some extra time to get  breakfast.
Our hike there finish around 11:30 am and rush it a little bit and just grabbing a sandwich to have lunch on the way because we need to be at Guayabo National Monument before 1:30 pm. 
After hiking Turrialba Volcano at Hacienda La Central, we took the route and drive for around hour and  a half  down to the town Santa Cruz de Turrialba and then we got to the Guayabo National Monument. 
From Hacienda La Central to Guayabo National Monument was around 1 hour and 15 minutes.  
Booking  uSure in advanced
We contacted the local Association of Tour Guides uSure and made the reservation to took the tour with a Tour Guide and settle our approx arriving time at 1:30 pm.
Take in consideration that Guayabo close at 3:30 pm so the latest tour will be around 2:00 pm, if you get late they will do a shorter trail of 800 meters.  
If you have Whatsapp it's easier to do the reservation or send a email to them. 
As locals, they required a wire transfer of the entrance into their bank account in advanced but we saw people just walk in and were able to pay as they walk in. 
However, they highly recommend if you want the tour in English to book with at least 8 days in advance. 
Exploring the monument:
After we bought our entrance across the street we saw a little grocery store, use the restrooms and also families were having lunch in the picnic area. 
We hear that you can camp there, if you are interested I am sure the uSureCR the local association can help you with more information. 
So our tour guide, Martin Umaña was there waiting for us and we started the tour talking about the wildlife of the area.
We did spot wildlife like the Toucans, white-faced monkeys and we are sure that in the 573 acres of land that belongs to the monument there is a lot of wildlife protected. 
Then we got the explanation of the artistic manifestations found in the area like the monolith (rock) with the shape of Jaguar and snake. 
The tombs, the aqueduct, the mounds and  just learning more about pre-columbian history the time went fast.    
We left the place with a lot of new information about our ancestors surrounded by a nice atmosphere and the view of the Turrialba Volcano at the back. 
Guayabo National Monument,  definitely is a nice historical spot of Costa Rica. That you can do in a short visit in the middle of the nice countryside. Good for a day trip including other spots around! 
Complete Guide to Hiking Cerro Chirripo National Park, Costa Rica
Cerro Chirripó is located in the Talamanca mountain range. It was set up in 1975 on 50,950 ha (125,900 acres) of land. 
This park has important geomorphological characteristics, with various examples of intact glacial features such as small U-shaped valleys, terminal moraines, lakes and cirques that formed about 35,000 years ago due to the action of moving ice masses.
The 3,820 meters (12,533 feet) of Chirripo peak in the protected area make it the highest mountain in Costa Rica. Also, the upper part of the park contains a series of areas of great scenic beauty and geological and biological importance. 
These include Sabana de los Leones, Valle de las Morrenas, Cerro Ventisqueros, Valle de los Conejos, and Valle de los Lagos with Lake Chirripo and Los Crestones.
Getting to Cerro Chirripó
There are several options for getting to San Gerardo de Rivas, which is the closest town to Cerro Chirripó; by car, by bus or by shared transportation.
By car: San Jose to San Gerardo de Rivas is not a bad drive. It could take around 3.5 hours without traffic, going a reasonable speed. We took a route that goes through Cerro Buenavista, well known as "Cerro de la Muerte." Depending on the weather conditions, this route can be foggy and rainy or it can be sunny with blue sky, and that can change drastically. 
So, after passing the Cerro de la Muerte, you will get to Valle del General of Pérez Zeledón. From here, the distance to San Gerardo de Rivas is 30 minutes approximately. For the last part, I suggest you follow Google Maps or Waze.
By bus: The company MUSOC provides different schedules from San Jose to Valle del General of Perez Zeledon. Buses run from 5 am to 5:30 pm. You can purchase your ticket online at their site https://www.musoccr.com/ The bus ticket costs 4217.35 colones($7 USD). 
After the bus arrives at Valle del General of Pérez Zeledón, we recommend taking a taxi to San Gerardo de Rivas, which is about 20 minutes farther. This will cost around 8000 colones ($15 USD). The bus station at San Jose (the capital) is located here:
Cerro Chirripó Permits
Since the first moment when we created this blog post, we have got many questions from our readers asking for help with their permits. 
Many of them said that nobody answers the phone at SINAC and neither their emails. 
As well, we have noticed that some of them try to book their permits ahead of time but for some reason, the website of SINAC does not work. 
That is why we have made a separate blog post where you can check the updated process for book Cerro Chirripó permits, CLICK HERE.
Staying at San Gerardo de Rivas
We stayed the night before hiking the Cerro Chirripó in the town of San Gerardo de Rivas. 
While we were doing the reservation for our group, we could choose between this town and San Jeronimo (which is another way to access Cerro Chirripó National Park).
We chose San Gerardo de Rivas because it's located close to Valle del General of Pérez Zeledón, which is not far away from San Jose. Also,  it's the most popular access to Cerro Chirripó.
If you are driving a small car like a Sedan, we would not recommend staying in a hotel near the main entrance of Chirripo National Park. 
The last 3km of the road before getting to the main entrance of the park is incredibly bad. It can be difficult even in a 4WD car, and we can't imagine how it would be during the rainy season.
Safety, Arrangements & Personal Preparation before hiking Chirripó
After you make your reservation to hike Cerro Chirripo, there are a few things you must consider to prepare for your hike:
Use the bag service
After your reservation is confirmed, you will be told by CRC Chirripó that you need to register and pick up your permits for Cerro Chirripó at SINAC's office in San Gerardo.
Then pick your lodging and meal tickets at the CRC Chirripó office. (If you don't know what CRC Chirripó and SINAC are, check out our blog about how to make reservations for Cerro Chirripó National Park.)
Also, if you are not carrying all your bags to the base camp, it will be necessary to leave them at the CRC Chirripó office. 
You can pay CRC Chirripó for a service where locals from the town will bring your bags to the top for you on horseback. 
We recommend paying for the service so you don't have to carry all your extra clothes, food or things that you don't need for your hike. It's important to know that there is a FEE for this service (2713.15 colones **$4.35USD** each kilo, or around $2USD each pound each way).
Stay closeby
The first part of the hike that you will face is 14 km (8.7 miles) up to Crestones Base Camp. So we recommend staying in the Chirripo National Park area the night before your hike. 
As mentioned before, it will be necessary to pick the entrances and leave your bags the day before your hike. So, you must stay at any hotel in San Gerardo de Rivas or San Jeronimo.
We stayed at Hotel Uran, which is just 500 meters (0.30 miles) away from the entrance of the park. 
It was a perfect place for our previous night. However, as I mentioned before, if your car is not 4WD, it might suffer a little bit in the last part of the route before getting to the hotel.
However, there are other hotels in the area that are recommended.
Safety and Preparation
If this is your first time doing this type of hike, here are some tips that we recommend for the night before and during your hike:
Eat pasta or any type of carbohydrates that will help your body.
Prepare your personal bag with some mosquito repellent, sunblock, snacks, candies or chocolates, water, electrolyte pills, or any other type of natural energy booster.
Buy and use some vaseline to prevent blisters on your feet.
Take pain ointment with you just in case.
Go bed early at night and wake up really early the next day.
Go heavy on the sunscreen since you can get badly burned. 
Acute Mountain Sickness (Altitude Sickness) is a possibility on Chirripó
Hiking Cerro Chirripó, Costa Rica
Ready for the hike? That's what I asked my group as soon as I woke up on the day :). We went to bed early (9 pm) the night before the hike, but some of us could not sleep well since we were anxious for the start of the hike.
The next day we woke up at 4 am and had breakfast around 4:30. Getting some good Gallo pinto typical Costa Rican breakfast) with fried plantains, eggs, coffee and some fruits. After that, we left the hotel and started our hike. Don't ask me if I showered that morning! Hahaha
About the hike, there are many things that you should know (Here are the most important):
Start the hike to the Crestones Base Camp early in the morning. We started around 5:30 am. There was some sunlight, but it was not hot yet and not cold at all. So don't worry about having a sweater or something warm. It won't be necessary the first day. Basically, you can just use comfortable clothes that are dry fit. Bring a rain jacket with you just in case.
Also, we 100% recommend using a walking stick.
Kilometer #1 and #2
When you start the trail, the first part is an open area where some properties are private and the owners have cattle. Since there are not many trees, there is not much shade to cover from the sun. As soon you get to kilometer number 2, you will notice how the trail gets covered by some trees and shade.
The first two kilometers are really steep. For me and our group, it was really surprising to start the hike like this. We were thinking that the trail would be flat at first and then the steep parts would come later.
So take the first part easy. Don't rush. Enjoy the view while you are hiking up, especially if you have already eaten your breakfast.
Between kilometer #3 through #6, there is not much to worry about. You will be warm and there will some flat parts on the trail. However, be ready to use your mosquito repellent.
Kilometer #7
After hiking all this time, the best place where you can get is called "Llano Bonito." We highly recommend that you REST and HYDRATE there. And remember: take your time.
Actually, this is half way up to Crestones' Base Camp. Some people are not conscious about what's coming next after this stop. We noticed that some people didn't stop and just continued hiking. They were probably in better condition than we were (we are not professionals on this yet 😉 ), so we preferred to stay at Llano Bonito for 30 minutes.
Basically, Llano Bonito has a little cafeteria in the middle of the forest where you can buy cookies, coffee, drinks and much more. The prices are a little bit more expensive compared to the ones you can find in the town, but it makes sense because the administration of Consorcio brings everything up the mountain by horses.
Also, this is a good place to stretch and use pain ointment, if you have some. We brought tomato juice and some "Sal Andrews." Both are suggested for preventing any muscle aches, so we used both.
Kilometer #8
This section is called "Cuesta del Agua." As soon you start this part of the trail, be prepared for going up and up and up without any flat part. If it has been raining in the area, the trail will be muddy and some parts will be slippery. That's where you really need your hiking boots.
That's why we really suggest taking your time at Llano Bonito. Cuesta del Agua is a really hard kilometer. It feels eternal. Be slow and constant; this helps a lot. My group and I agreed that this is a difficult part.
Kilometer #9
Some parts are steep and others are flat. It will be humid, and there is big vegetation as well. Stop and rest when you need it. Drink water and eat snacks or candies or chocolates. That will give you sufficient energy so you can spend it in the next kilometers.
Kilometers #10 , #11 and #12
Here, the forest and altitude start to change completely. This is an open area where the forest has smaller vegetation. Trees are not tall anymore and the shade starts to disappear.
If you start the hike early in the morning, at this point, the local time might be 10 am or 11 am. And, depending on the season of the year, the weather could be really sunny (make sure to use the sunblock) However, as Costa Ricans, we are used to sunny mornings and rainy afternoons.
Kilometer #12.5, #13
This is "Los Arrepentidos," the beginning of a really difficult part. At this point, you've already hiked 12 kilometers (7.45 miles), so it's hard to be mentally prepared for walking this really steep part of the trail for 1.5 kilometers (1 mile) more.
Even how that kilometer was named doesn't give any motivation at all. "Los Arrepentidos" means The Repentants.
When you get to this point, we really recommend that you stop for a while. Actually, me, Ligia, Mainor and Jafeth stayed there for 25 minutes. Mainor felt some pain in his right leg, so he used some ointment for it.
Ligia was in charge of carrying the chocolates, so we ate some and also the granola bars.
After resting all that time, we started slowly and we kept it all the way up to kilometer #13.
Kilometer #14
After we reached the sign that said that we were at kilometer 13, we kept walking on that steep trail for 200 meters (0.12 miles) more until it became flat. Hiking that flat part of the trail until we reached kilometer #14 sign and Crestones Base Camp was a glorious feeling.
Once you finish the difficult hike, you will get to see Crestones mountain and also the base camp.
Congrats to all those who had made it to the base camp and the best of the luck for those who are going to do it.
Crestones Base Camp: accommodation, food, bathrooms and more
Crestones Base Camp, located at an elevation of 3,400 meters (11,155 feet), is a dormitory-style hotel that accommodates up to 52 guests. 
It offers beds, bathrooms, showers, a communal dining area, and limited solar-powered electricity.
As soon as we got to the base camp, we wanted to eat. We were so HUNGRY! However, we had to register first and pick up our bags that were brought by the horses. Remember? That extra money we paid for the service the day before was well worth it after the 14 km (8.7 miles) hike. 
Our bag that was brought to the base camp had Ligia's and my clothes and the weight was 13 kilograms (29 pounds). 
Also, we carried a bag with our camera and lenses. The weight for that one was 11 kilograms (24 pounds).
Now, let's talk about the accommodations at Crestones Base Camp:
The rooms
The rooms are for 4 people with 2 bunk beds. This is a really important detail because if you're by yourself, you will need to share space with other people. 
When I made the reservation for my group, I asked for one room for all of us, since there were 4 of us. 
There aren't lockers and the rooms are not locked either. People who visit Chirripo National Park are respectful of things that belong to others. 
However, we always kept our bags closed and inside a small closet that was inside our room.
When you register at the basecamp, the lady or gentleman at the reception will give you a sleeping bag. Also, each bed has clean blankets and pillow cases already. 
However, that might not be enough for getting warm from the cold weather. The temperature can get down to -5 Celsius (23 Fahrenheit). 
So, during the night, most of us wore socks, long-sleeve shirts and more layers.
The bathrooms
The only bathrooms in the basecamp are public. There are no rooms with private bathrooms, and the showers are also in the same space. 
Whenever one of us used the bathroom or the shower, we locked the main door (everyone does). 
The water is completely cold. The kitchen even has a sign that says "NO ASK FOR HOT WATER." Lol.
The cold water made everyone think twice about taking a shower. 
But, what I (Rodrigo) mainly did was shower my legs. After some reading, I found out that this is recommended for blood circulation and to help avoid leg cramps after long hikes.
The food
When you register at the camp, you get a basic menu that shows the schedule for the food that will be served during each day of the week. 
Most of the food has rice and beans plus something else. 
Typical Costa Rican food is simple and it has some options like rice with chicken, olla de carne, casado and more.
If you have any dietary restrictions, I will HIGHLY recommend you notify the administration of Cerro Chirripo National Park when you make your reservation. 
Our friend Jafeth is vegetarian and they served him really good options.
Common areas
Hikers use a dining room and some tables that are outside of the base camp. After people return from their hike or after they finish their meal, most of them sit around these areas and talk to each other and meet other visitors from other countries or even from different parts of Costa Rica.
The Internet connection is AWFUL. 
At the main building, there is a free WIFI connection. 
However, as I said, this is really slow and bad for downloads, uploads or communicating with somebody.
Also, if you are a photographer or love photography, there's good news for you: just outside of the base camp, it's possible to photograph the Milky Way. (The best months for this are April and May).
Electricity
After dinner, the administrator and rangers turn off the electricity of the camp at 8pm. That does not mean you need to go to bed. Anyone can stay in the dining room and keep socializing with others.
Keep in mind that you are sleeping in a base camp in Chirripo National Park (in the mountains). 
The Costa Rican government and SINAC have different regulations for protected areas, and one of the most important is the conservation and preservation of wildlife and natural resources. That's why they turn off the electricity every night.
Hiking to Cerro Chirripó Summit, Cerro Terbi and Cerro Crestones in one day
Before all our planning to Cerro Chirripó National Park, one day I (Rodrigo) was talking to my friend Verny who has visited this place several times. 
His recommendation was simple and easy. He said: "After you get to the base camp, the first day, don't go anywhere. (This helps you to avoid Altitude Sickness too)
Just rest and recover for next day for hike the Chirripo Summit and also make sure to visit Cerro Terbi and Crestones in the same day"
I am glad that he shared that with me. It worked well for me and my group.
The hike from Crestones Base Camp to Chirripo Summit is about 5.5 km (3.4 miles). 
Most hikers wake up early to see the sunrise at the summit, and that's what we wanted. So, that day, we woke up around 2 am. 
Everyone was wearing their special clothes for the cold temperature. 
Actually, the thermometer outside of the building showed that it was around 2 Celsius (35.6 Fahrenheit). That was so cold for us as Costa Ricans.
When we started our hike to the summit, it was still dark, so we brought our headlamps. 
The first 3km were flat, however, some parts of the trail were confusing, so we hiked straight until "Valle Los Conejos," where there was a sign that indicated to turn left.
Honestly, the last part of the trail was a bit rough. 
The last 300 meters are more like a climb than a hike. (This is something I want to mention just to let you know, not to scare you. We actually encourage you to do this trip.)
The Summit
As soon we got to the summit, we could not be happier. We had tears in our eyes. It's this feeling of achieving our goal even when there were difficult circumstances.
There are some feelings that are difficult to describe. Have you experienced that? Well, that's what I experienced while I sat on a rock and just waited for the sunrise.
I had so much joy in my heart. It was almost 5 am and we could see how the sun was coming out slowly. We stayed up there for around 1.5 hours.
We signed the log and took some pictures and admired the beauty of nature. It's not possible to hike the decline without stopping every 5 steps. We wanted to take pictures of everything.
That day, we had a lunch box with us, plus some snacks and fruits that we brought.
Basically, we were eating as much as we needed it. Our lunch box had 2 sandwiches, an orange juice, and fruits. *This is what they gave us the day before at the base camp.
Cerro Terbi & Cerro Crestones
After getting down the mountain, we followed the trail that took us to Cerro Terbi. Again, there were some flat parts in the trail, but as soon as we were getting closer to the top of Cerro Terbi, it was steeper. However, the view, the trail, the vegetation and the weather made us enjoy every moment.
We signed the log and took some pictures as well and continued the hike to Cerro Crestones, which was really visible from Terbi.
It took us around 20 minutes to get to Cerro Crestones.
Hiking down to the base camp was pretty simple, however, the rain showed up, so we had to use our rain jackets and ponchos.
We got to the base camp around 1:30pm, just in time to take our lunch.
Note: Lunch is served until 2pm
After lunch, we rested all afternoon while it was raining.
Coffee and hot chocolate are sold for a reasonable price, so sitting in the common area and talking with other hikers while you enjoy a really good cup of coffee is part of the experience as well.
When the night arrives, I highly recommend everyone enjoy the stars. I brought my camera (Nikon D800) plus my lens 24-70mm and my tripod. So I spent my time taking pictures of the milky way.
Hiking to Cerro Ventisqueros Summit and getting back to the beginning
Since we did a long hike of 16 km (10 mi approximately) the day before, all of us were sore. Everything hurt! Lol.
However, Jafeth and I wanted to see the sunrise at Ventiqueros. We heard that it was beautiful, and we did not want to miss it.
So, we woke up around 3:30 am and met with other 3 guys who wanted to go as well.
Cerro Ventisqueros was closer than Chirripo Summit, but it was a difficult trail as well.
A good part of the trail was rocky and steep. However, Jafeth and I plus the other 3 guys reached the summit of Ventiqueros just in time to see the sunrise.
After staying up there for a while, we decided to come down.
It took us around 1 hour to get to the base camp. It was time for a delicious breakfast with gallo pinto, scrambled eggs, fried plantains, and coffee.The breakfast for CHAMPIONS!!!😀
The trail down
That morning, before we left for Ventisqueros, we put in a specific space the bag with the clothes and things to be taken down from the base camp to the Consorcio office by the horses.
So, as soon we ate our breakfast and as soon my group was ready, we left the base camp and said our last "See you soon" to this magical place.
The trail on the way back to the beginning was really rough for some people. It takes some people 10 to 12 hours to finish the trail.
It took Mainor, Ligia, Jafeth and I around 5 to 8 hours. Jafeth had a pain in his knee, so that made us go slowly, but it was ok.
However, when we were in the middle of the trail, it started to rain, and that made the trail really slippery in some parts. So that slowed us down a lot too.
So it took us more time than we thought, but independently of that, I can say that when we finished this hike, we could not be happier.
Finally, we got back to Hotel Uran. It was time to shower, change our clothes, eat a good casado and prepare for our return to the capital (San Jose).
Conclusions
This hike is difficult, and it may not be for everyone. However, the level adrenaline that you get when you are hiking to the summit is amazing. And it's inspiring to hear the stories of other people who made it. It's amazing! Hearing those stories makes your adventurous spirit grow up.
We hope you will visit Cerro Chirripo National Park if you get the chance. And we hope this post helps you prepare for a wonderful hike!
The Future of Tourism in Costa Rica Will Depend on Investment ⋆ The Costa Rica News
 In celebration of World Tourism Day, on September 27, and taking into account the motto of the World Tourism Organization (UNWTO), for this 2023 "Investments for tourism: people, planet and prosperity."  It is important to observe how the recovery of the sector has gone, and how this motto has been fulfilled.
 As is known, tourism is one of the main activities in the world, the sector generates thousands of direct and indirect jobs, as well as personal development and well-being.  However, the COVID-19 pandemic hit it drastically, and for Costa Rica it was no exception.
 It is important to put the future of tourism in perspective with all the aspects that may affect it.  There is no doubt that it is a very vulnerable sector but also very resilient to all changes.  However, there remain important risks, especially economic and geopolitical ones, to be taken forward.
More value for the tourism money
 UNWTO expects tourists to increasingly seek value for money and travel close to home in response to the challenging economic environment, with recovery to pre-pandemic levels occurring by 2024 or slightly beyond.
 But I consider that for this several aspects need to be covered, among them recovering the personnel who were in the sector and that is that according to the World Travel and Tourism Council (WTTC, for its acronym in English), with the hit of the pandemic Of COVID-19, the sector contracted by 50.4% in 2020, resulting in a loss of 62 million jobs.
 However, 2021 saw the start of the sector's recovery as its total contribution to the global economy grew from US$4.8 trillion to US$5.8 trillion and jobs increased by 18.2 million, but still insufficient.
Environmental sustainability
 In the environmental sustainability part, travelers see how to help the environment as a very important aspect when preparing an adventure, whether locally or internationally, and this makes them look for ways to reduce their carbon footprint. and they are increasingly looking for ways to help our planet through internet searches or social networks.
 In the case of our country, we can afford to say that it is a destination that has great natural biodiversity that makes it position itself as one of the best destinations for nature lovers. However, a lot of work still needs to be done in these areas.
Inclusion for all
 Finally, the issue of inclusion for all people in the sector, whether at the level of employees or visitors, will ensure full prosperity in both fields.  There are more and more tourist recreation spaces that have innovated and transformed their attractions so that everyone can access them. In this it can be said with certainty that Costa Rica is a very accessible country for its national and international tourists, but it is something that It still needs to work from education to acceptance, but we are on the right track.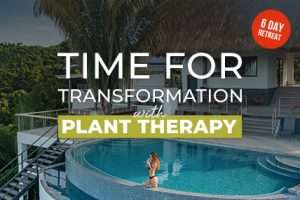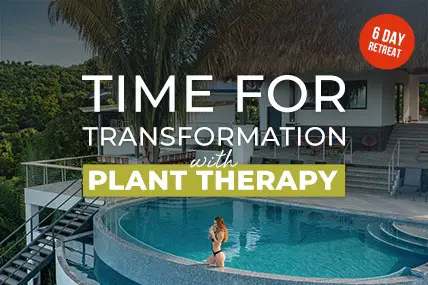 Southwest Announces Daily Flight to San Jose from Orlando, Florida
Starting June 4, 2024, the American airline Southwest will operate the Orlando, Florida (MCO) – San José, Costa Rica (SJO) route with a daily flight permanently, the company announced this past Thursday.  Florida is one of the states with the best prospects for visiting the country and the cities with the highest number of travelers to Costa Rica.
 The flight will depart from Orlando airport at 11:30 am (US time) and arrive in San Jose at 12:45 pm (local time).  The return flight will take off at 8:55 a.m. from the Juan Santamaría airport and will arrive in Orlando at 2:15 p.m.  (US time).
Baltimore and Denver
 Also starting June 4 and until August 4, 2024, Southwest will go from one to two weekly flights (Saturdays and Sundays) from the US cities of Baltimore and Denver to San José, facilitating the arrival of more tourists to Costa Rica at the beginning of the summer and vacation season in North America.
 "Air connectivity plays a fundamental role in the development of our tourism sector.  This announcement is the result of the work we do at the ICT, in this case in conjunction with AERIS, to attract airlines.  We hope to close the year with an income of close to 2.5 million tourists, which would exceed the numbers of visits by air prior to the pandemic," said William Rodríguez, Minister of Tourism.
Contributing to tourism development
 "The strengthening of routes and increased frequencies to Baltimore and Denver, as well as the new route to Orlando, represents a milestone for tourism and connectivity in our country, this is an example of the result of the joint work between the government and AERIS for continue contributing to tourism development.  We are extremely pleased with Southwest for trusting Costa Rica as a destination, generating new opportunities for passengers to live the pure life experience," said Ricardo Hernández, executive director of AERIS Holding Costa Rica.The United States is our main tourist issuing market, between January and September of this year 1,095,135 tourists have visited us from that country.