Ancient Mayan Site in Guatemala Joins UNESCO World Heritage List :
Tak'alik Ab'aj, a 1,700-year-old Guatemalan archaeological site associated with the rise of early Mayan civilization, was added Monday to UNESCO's world heritage list.
Tak'alik Ab'aj was a cosmopolitan commercial hub inhabited first by an ancient group known as the Olmecs and later by the Maya.
The groups coexisted for a period but the nomadic Olmecs disappeared as the Maya rose to become the dominant civilization in parts of what are now Guatemala, southern Mexico, El Salvador, Honduras and Belize, according to historians.
The history of Tak'alik Ab'aj "spans a period that saw the transition from the Olmec civilization to the emergence of Early Mayan culture," said a UNESCO statement following a decision at the 45th session of its World Heritage Committee in Saudi Arabia.
"Tak'alik Ab'aj had a primary role in this transition, in part because it was vital to the long-distance trade route that connected the Isthmus of Tehuantepec in today's Mexico to present-day El Salvador. Ideas and customs were shared extensively along this route," it added.
The site in modern-day El Asintal, some 200 kilometers (124 miles) west of Guatemala City, boasts buildings, sculptures, ceremonial squares and items that display the writing of both civilizations. Guatemalan Culture Minister Felipe Aguilar said the site was considered the birthplace of the Mayan culture.
"That is what makes it unique." The city's original name is unknown, but it got its current moniker — meaning "Standing Stone" in Mayan — in 1965.
"It's like a laboratory where you see changes that happened little by little," said archaeologist Christa Schieber.
According to UNESCO, sacred spaces and buildings at the site were laid out "according to cosmological principles" and "innovative water management systems, ceramics, and… art can be found" there.
To this day, different Indigenous groups consider it a sacred place and visit Tak'alik Ab'aj to perform rituals, according to UNESCO. After the city was abandoned around 900 AD, it was rediscovered in 1888. 
In Guatemala, the colonial city of Antigua and the Mayan ruins of Tikal and Quirigua are also World Heritage Sites.
Are You a Cycling Lover?  Expo Bike 2023 Will Bring the Latest Trends in This Sport
With the aim of promoting a greater culture of cycle-inclusion in the country;  That is to say, that cycling and means of transportation such as the bicycle have greater visibility as generators of physical and mental health among the Costa Rican population, the Metro y Medio Foundation will hold the second edition of Expo Bike 2023.
 According to data from the Strava digital platform, the use of bicycles as a means of transportation and for exercise has shown a growing trend in the last five years in Costa Rica.  Specifically, in 2018, 4,500 Costa Rican cyclists were registered on the platform.  By 2020, this number increased to 7,800, a figure that remains stable until now in 2023.
 These figures, stated Alejandro López, executive director of the Metro y Medio Foundation and organizer of Expo Bike 2023, show the importance that this sport and means of mobility has taken on in the country.  Because of this, he states, it is increasingly important to develop events that allow citizens to have greater awareness and coexistence with this means of transportation.
Cycle inclusion
 "Cycle inclusion is a reality in developed countries since they have incorporated the benefits generated by cycling into their government policies.  This both at the level of economic, health and social reactivation.  These countries have created legal and infrastructure spaces for cycling to continue developing with greater ease.  Precisely, the main objective of Expo Bike 2023 is to make visible all the health, economic and environmental benefits that cycling brings with it," López mentioned.
Bringing together cycling lovers
 He added that Expo Bike 2023 will bring together cycling lovers, industry professionals, manufacturers of bicycles, cycling-related accessories and equipment, as well as the general public.
Expo Bike 2023
 This Expo will be held next Saturday, October 7 and Sunday, October 8, 2023, at the Old Customs facilities, in San José.  Admission to Expo Bike 2023 will be free.  It is projected that more than 5 thousand people will attend the Expo.  In addition, there will be 100 stands where you can observe the most recent trends around cycling and sustainable mobility.
 Those interested in attending either day can obtain their ticket by registering on: https://www.specialticket.net/EventsDetailsPage/Expo%20Bike%202023/Convenci%C3%B3n/196
 "In these types of events, new developments are usually presented in terms of products, technology, trends and activities related to the world of bicycles.  It can also include competitions, talks, product demos and opportunities for the cycling community to connect and share their passion for cycling," said López.
Activities
 As part of the activities of Expo Bike 2023, the Cycling Mobility and Safety Route will be carried out, which will take place on Saturday, October 7 thanks to an agreement with the Municipality of Montes de Oca.  This consists of carrying out a recreational cycling route between 7:00 a.m. and 7:00 p.m.  All categories and types of cycling can participate, since it is an event focused on the enjoyment of the whole family.  For its part, on Sunday, October 8, a competitive training session will take place.  Your departure will be at the Old Customs facilities, you will go to the Orosí Valley, and from there you will return to the Old Customs. 
Both activities will be free and likewise, there will be various talks and training for both cyclists and motor vehicle drivers.  Some of the topics that will be developed are: Traffic Law 9078 and its impact on cyclists and urban mobility;  Law 9660 on Mobility and Cycling Safety;  More frequent traffic accidents against cyclists;  and a practical workshop on the correct way cyclists should ride in a peloton;  in addition to a talk about the main traffic signs that people who travel by bicycle should know.  Sustainability issues will also be covered, specifically the recently approved IFRS S1 and S2 standards and how cycling can be an axis in the fight against climate change.
 Another novelty is that Expo Bike 2023 will venture into sustainable mobility, through the presence and exhibition of electric bicycles, which will be part of the activity.
 Additionally, there will be Food Trucks located on the esplanade of the Old Customs so that visitors have food spaces.  There will also be family activities, and there will be various surprises for the enjoyment of all attendees, such as raffles and royalties from the event sponsors.
 "We want to give visibility to cycling and democratize the use of the bicycle as a sustainable means of transportation and catalyst against climate change," concluded López.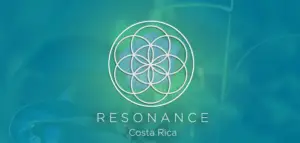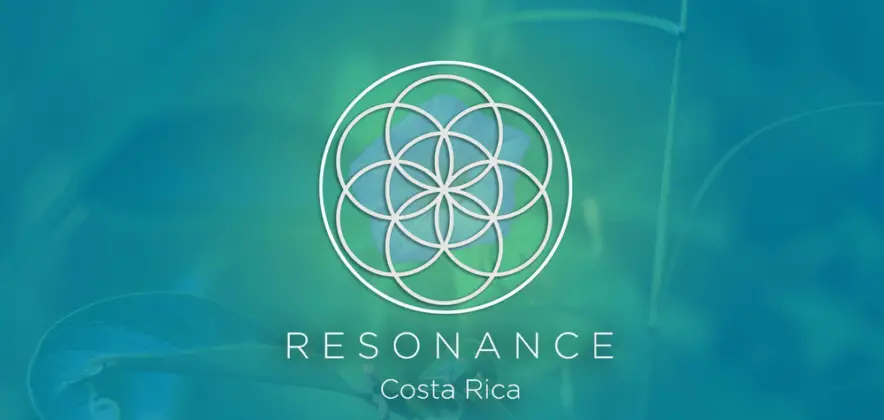 Guatemala Prosecutor Accuses Electoral Body of Fraud, Abuse :
Guatemala's prosecutor's office requested on Wednesday the removal of immunity from the electoral magistrates for alleged irregularities in the acquisition of a computer system for the presidential elections this year, which the social democrat Bernardo Arévalo won.
The request was filed with the Supreme Court of Justice "for the possible commission of the crimes of fraud, breach of duties and abuse of authority" by the four incumbent magistrates and an equal number of alternates, prosecutor's office spokesperson Juan Luis Pantaleón told journalists.
The spokesperson said the legal action is being carried out following a complaint filed on June 29 against the full panel of magistrates of the Supreme Electoral Tribunal (TSE), as well as the entity's computer department.
The prosecutor's office, headed by Attorney General Consuelo Porras, has undertaken a crusade against the TSE and Arévalo's Semilla political party for alleged irregularities in the registration of members for its founding in 2017.
On September 14, President-elect Arévalo asked for the removal of immunity from Porras and Judge Fredy Orellana, whom he accuses of orchestrating a "coup d'état" and preventing him from taking office on January 14 to replace right-winger Alejandro Giammattei.
The legal persecution against Semilla began after Arévalo came in second in the June 25 elections and went to a runoff, where he defeated former first lady Sandra Torres on August 20.
The alleged irregularities
Pantaleón detailed that the magistrates may have incurred possible irregularities by signing an administrative contract for the computer program for the Transmission of Preliminary Electoral Results (TREP).
The TREP was acquired for about $19.3 million from a local company and served to count the voting certificates that were entered into the system and expedite the preliminary results of the elections.
According to the prosecutor's office, the high officials committed fraud against the State by acquiring a service about $4.5 million more expensive than the one offered by another company.
TSE President Irma Palencia rejected the accusation on Wednesday night at a press conference and argued that the winning firm "was more efficient, robust, offered us alternative plans and the other did not have the degree of maturity we were looking for."
Likewise, she expressed her concern about the persecution undertaken by the prosecutor's office, after announcing that they are analyzing "what the legal position is that we are going to take in the face of this, although of course it is a political trial and we have that very clear."
According to the prosecutor's office, among the illegalities is also the fact that the company that provided the software recommended to the entity that acted as supervisor "usurping public functions and duties inherent to the Supreme Electoral Tribunal, such as the summation and transmission of votes."
That action "is illegal because there is a conflict of interest, since supervision cannot be carried out by an entity that the provider itself recommends," he insisted.
However, Palencia assured that the results offered by the TREP were not binding and the vote count is the responsibility of the voting tables made up of citizens and party poll watchers.
Kevin Costner is on Vacation in Costa Rica ⋆ The Costa Rica News
Kevin Costner, American actor, director and screenwriter, is on vacation in Costa Rica. As reported by the General Directorate of Immigration and Immigration, the famous Hollywood actor arrived last Monday afternoon at the Juan Santamaría International Airport aboard a private plane.
 According to some followers who recognized him, the flight arrived around 4 p.m.  and he did not arrive alone, since he traveled with a group of people who it is not known if they are family, friends or his work team.
 As reported by La Garita Costa Rica News, Ariel Ortiz Hinojosa, who works for the airport taxi company, was one of those who recognized him and asked him for a souvenir photograph.
Very friendly to locals
 According to what the worker told the aforementioned media, the actor was very friendly and even got out of the car in which he was leaving to take a photo with him.
 At the moment it is not known where the 68-year-old American is in the country. The actor is going through a controversial divorce process.