Astronomers Watch as a Star Swallows an Entire Planet: Earth's Final Fate
Astronomers have observed, for the first time, how a star swallows an entire planet, a fate that the Earth will suffer within 5 billion years, according to research published in the journal 'Nature'.
When a star runs out of fuel it swells to 1 million times its original size, gobbling up whatever matter, including planets, it finds in its path. Scientists have observed hints of stars just before, and shortly after, the act of consuming entire planets, but have never caught one in the act until now.
Final fate
In the study, scientists from the Massachusetts Institute of Technology (MIT), Harvard University, Caltech and other centers in the United States report that they have observed for the first time a star swallowing a planet. The planetary demise appears to have taken place in our own galaxy, some 12,000 light-years away, near the constellation Aquila. There, astronomers observed a star outburst that grew more than 100 times brighter in just 10 days, before rapidly fading.
Interestingly, this flash of white light was followed by a longer lasting, cooler signal. The scientists deduced that this combination could only be due to one event: a star engulfing a nearby planet. "We were seeing the final phase of the engulfment", said lead author Kishalay De, a postdoctoral researcher at MIT's Kavli Institute for Astrophysics and Space Research, in a statement. In fact, scientists estimate that the planet that vanished was probably a hot Jupiter-sized world that spiraled in, was swept up by the dying star's atmosphere and eventually by its core.
That could be our future
The Earth will suffer the same fate, although not for another 5 billion years, when the Sun is expected to burn out and burn the inner planets of the Solar System. "We are looking into the future of Earth", says De. "If some other civilization were watching us from 10,000 light-years away as the sun engulfed Earth, they would see the sun suddenly shine as it ejected some material, then it forms dust around it, before returning to what it was.
The team discovered the burst in May 2020. However, it took astronomers another year to find an explanation for what it could be. The initial signal turned up in a search of data taken by the Zwicky Transient Facility (ZTF), which is based at Caltech's Palomar Observatory in California. The ZTF is an observatory that scans the sky for stars that change rapidly in brightness, the pattern of which could indicate the presence of supernovae, gamma-ray bursts, and other stellar phenomena.
A potential Jupiter
De was looking through the ZTF data for signs of flares in binary stars, systems in which 2 stars orbit around each other, one of which draws mass from the other every so often and briefly brightens as a result. "One night, I observed a star that brightened by a factor of 100 over the course of a week, out of nowhere", recalls De. "It did not look like any starburst I have ever seen in my life".
Hoping to determine the source with more data, De turned to observations of the same star made by the Keck Observatory in Hawaii. Keck telescopes make spectroscopic measurements of starlight, which scientists can use to discern a star's chemical composition.
But what De discovered left him even more perplexed. While most binary stars give off stellar material, such as hydrogen and helium, as one star erodes the other, the new source gave off none of it. Instead, what De saw were signs of "peculiar molecules" that can only exist at very cold temperatures. "These molecules are only seen in very cool stars", says De. "And when a star lights up, it usually gets hotter. Therefore, the low temperatures and the brightness of the stars do not go hand in hand.
It then became clear that the signal was not from a stellar binary. De decided to wait for more responses to emerge. About a year after his initial discovery, he and his colleagues analyzed observations of the same star, this time taken with an infrared camera at the Palomar Observatory. Within the infrared band, astronomers can see signs of cooler material, in contrast to the white-hot optical emissions that arise from binaries and other extreme stellar events.
"That infrared data made me fall out of my chair", recalls De. "The source was incredibly bright in the near infrared".
Apparently, after its initial hot flash, the star continued to spew out cooler energy for the next year. That icy material was probably gas from the star that shot up into space and condensed into dust, cold enough to be detected at infrared wavelengths. These data suggest that the star could be merging with another rather than shining as a result of a supernova explosion.
But when the team further analyzed the data and combined it with measurements made by NASA's infrared space telescope, NEOWISE, they came to a much more interesting conclusion. From the data collected, they calculated the total amount of energy released by the star since its initial outburst and found it to be surprisingly small: about 1/1,000 the magnitude of any observed stellar merger in the past.
"That means that whatever merged with the star has to be a thousand times smaller than any other star we have seen", De notes. "And it is a happy coincidence that Jupiter's mass is about 1/1,000 the mass of the Sun". It was then that we realized: This was a planet, colliding with its star.
With the pieces in place, scientists were finally able to explain the initial burst. The bright, hot flash was likely the final moment of a Jupiter-sized planet being swept up in the atmosphere of a dying star. As the planet fell into the star's core, the outer layers of the star fell off and settled as cold dust over the next year.
"For decades we have been able to see the before and after", says De. "Before, when the planets still orbit very close to their star and after that, just when a planet has already been swallowed and the star is gigantic. What we lacked was to capture the star in the act, when a planet suffers this fate in real time;that is what makes this discovery really exciting".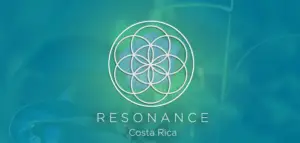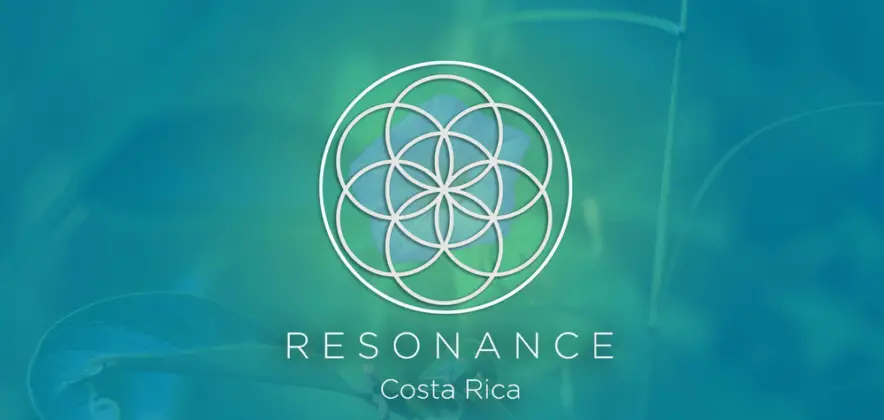 Learn About the Latin American Experimental Surgery that Relocates the Uterus to Maintain Fertility in cancer Patient ⋆ The Costa Rica News
Cancer is not a disease that causes infertility, unless it has specifically affected the reproductive organs. However, radiation therapy treatment can cause eggs to die or damage other parts of the region, which can lead to infertility.
With this in mind, ReitanRibeiro, a researcher and oncology surgeon at the Institute of Robotic Surgery in Paraná (Brazil), has developed the technique, in the experimental phase, which has become known worldwide as uterine transposition. The objective is to preserve fertility in women who undergo radiotherapy sessions in cancer treatment.
The method, carried out within a research protocol, consists of transferring the reproductive organs to the upper part of the abdomen, to keep them intact during the therapies. At the end of the treatment, the uterus, fallopian tubes, and ovaries return to their original location.
One of the beneficiaries of the transposition was the make-up artist Carem dos Santos (33 years old). In June 2018, she was discovered to have a liposarcoma (a rare tumor that originates in fatty tissue in the body) in her pelvis and, as part of her treatment, would require radiation therapy to treat the cancer cells.
However, the radiation would affect her uterus, preventing a future pregnancy. "I did not have a boyfriend or children, but I was planning to start a family after I was 30. So this news was very sad and the radiation therapy doctor gave me some time to see what I could do", she recalls.
During this period, she learned about the uterine transposition technique, a study being carried out in Curitiba that aimed to preserve the organ for a subsequent pregnancy. "The doctor was very honest in saying that it was still a study and that no women had gotten pregnant, so he could not guarantee that I would get pregnant later, but I listened to myself and had surgery", says the makeup artist.
Carem remembers that the postoperative period was quite painful during the first 15 days. Otherwise, there were no complications. Within 3 months after the radiotherapy sessions, the organs were replaced in their proper place.
Over time, she was discovered 2 more cancers, one in the pleura and the other in the lung, and she underwent the respective treatments. "I met my husband in 2021 and, when he was finishing these processes, I found out that she was pregnant", she says. "Today I look at it and think: my God, it was the best decision I made in my life, because I fell in love with motherhood. Courage and faith were very important to me and we have to talk about it, because it is the dream of many women", she concludes.
Cervical cancer
In 2020, AngélicaHodeckerAzambuja, a 33-year-old newlywed hairdresser, was diagnosed with cervical cancer through routine examinations. "The doctor's first option was to remove the uterus, ovaries and fallopian tubes, but since my cancer was only in the cervix, it had not affected these organs. Still, I hypothesized", she recalls.
At first, says Angélica, it was very difficult to assimilate the news that, in addition to being sick, she would not fulfill her dream of being a mother in the future. "I was devastated, because a woman may not even want to be a mother, and that's fine, but when someone tells you that you are not going to be able to have children, that you have no choice, it really affects you", she says.
They operated on her to remove part of her cervix and then came her difficult decision. "Either I interrupted the treatment to get pregnant, or I lost the opportunity to have children, because I had to undergo radiation therapy", she says. However, she was not satisfied with the options presented to her and she went in search of an alternative. It was then that she was introduced to uterine transposition. "At first I was unsure because it was a very new study and I didn't know if it would work", she says.
Even so, Angélica underwent the transposition, and 15 days later she underwent chemotherapy and radiotherapy treatment. "A week after finishing the chemo and the radio, in March, I had the transposition operation again and it was super good, I had a quiet recovery", says the hairdresser.
In October 2021, she received the diagnosis of remission of the disease and then decided that it was time to try to have a child. To her surprise, she became pregnant naturally the following year. "Uterine transposition was the best option I had and the best decision we (her and her husband) made", says Angélica, mother of Isabel, who is only 5 months old.
How does uterine transposition work?
It is a minimally invasive surgery performed with robotic technology that removes the uterus, fallopian tubes, and ovaries from their original location and repositions them in the upper abdomen, temporarily, to preserve them during the radiotherapy treatment that is performed in the pelvic region. This is because, even if it is not directed at the uterus, the side effect of radiation therapy is harmful to the eggs, causing infertility or early menopause.
According to Ribeiro, the Brazilian surgeon responsible for the development of the technique, the surgery is low risk and patients are usually discharged one or two days after the procedure. They may feel pain or discomfort postoperatively, "but, in general, they have a normal life, even with the uterus temporarily in an abnormal position", he says. The uterus continues to function normally, even when it is repositioned, as well as ovarian function. And, at the end of the sessions, the reproductive organs are put back in their place.
Transposition may be indicated for patients who need radiation therapy to treat tumors in the rectum, intestine, bladder, vagina, vulva (among others) and cases of sarcomas, which are malignant tumors in soft tissues, such as muscle, fat, and tendons, in which that a few radiation sessions would be enough to cause infertility.
According to Renato Moretti Marques, coordinator of the Robotic Surgery Program in Gynecology at the Albert Einstein Israelite Hospital, there are contraindications for transposition. "It is essential that the disease has not compromised the uterus, fallopian tubes and ovaries. And if this patient does not have functional ovaries, it is not possible to move the uterus, because there would be no way to nourish it, and if she has already received pelvic radiotherapy, it is not possible to perform this surgery either", explains Marques, who is also coordinator of the Department of Gynecological Oncology of the Vila Santa Catarina Municipal Hospital.
Uterine transposition is already in the experimental phase
Although several surgeries have already been performed, uterine transposition remains an experimental study. The technique was already presented at an international gynecologic oncology congress in 2016 and the study is in the publication phase.
The first surgery was performed in October 2015 in Brazil by the doctor and researcher ReitanRibeiro and, since then, it has been adopted in several countries, such as Germany, Russia, Argentina, Colombia, the United States, Israel, among others. Dozens of patients have already undergone uterine transposition, 20 out of them in Brazil alone. However, there is a history of failed cases in which the uterus became necrotic after a clot obstructed the artery, preventing the nutrition of the patient's organ.
Marques states that "she would lose it anyway due to the radiotherapy treatment, so this is an opportunity for the patient to preserve the reproductive organ". This is still a long-term phase 3 experimental study, conducted with the patients themselves. "We are now in phase 3 of the studies, with a large number of patients to evaluate in the long term, because there are patients who have not even tried to get pregnant yet, because they are very young", explains Ribeiro.
The Brazilian surgeon stresses that today the objective of oncology is not only to cure the patient, but to ensure that she has the same quality of life as before undergoing treatment. This was his main motivation for studying transposition surgery. "About 10 years ago, we tried to cure cancer at all costs and even sinned excessively. Today, we not only want to cure a cancer patient, we want to cure him and have a normal life".
Apple Launches Into the World of Virtual Reality and Announces Its Mixed Reality Glasses
Apple announced on Monday the launch of Apple Vision Pro, a set of mixed reality glasses and headsets with which users can experience virtual reality (VR) and augmented reality (AR) experiences.
This is the first introduction of new products since the launch of its Apple Watch in 2015 and the company has described it as a new era at its Worldwide Developers Conference (WWDC, in English) held at its headquarters in Cupertino (USA). .USA).
The starting price will be $3,499 and will be available "early next year in the United States," a much higher price than its competitors. The company has not yet given details of the release and prices in other countries.Tim Cook, the company's chief executive officer, described the technology as something that "seems like magic" and "a revolutionary product."
A new type of computer
"Vision Pro is a new type of computer that augments reality by seamlessly blending the real world with the digital world," Cook explained, saying that with this technology – which users can control with their own eyes and hands without the need to command- "the screen no longer limits the world around (the user)."
Glasses That Allow Other People to See
Apple Vision Pro technology allows that when another person approaches the user who wears the glasses, the user can see that person on his screen.In addition, the other person will be able to see the user's eyes, since the black screen that covers them fades when someone is nearby.
Cook highlighted that some of the activities that users can do with these glasses are "watching your movies, shows and sports and immersing yourself in games on a giant screen surrounded by special audio and connecting with people as if they were sharing the same space" .In addition, the set -which is similar to a ski goggles- can be used as an external display for a Mac.
Apple, which has been working on this project for seven years, has created virtual reality versions of some of its applications such as Safari, FaceTime, Apple TV and Apple Books, among others.
Also taking the WWDC stage was Disney CEO Bob Iger, who announced that the two companies will be partnering and that Disney+ will be available on Vision Pro from "day one."
Last week, Meta announced its Meta Quest 3 set, a new mixed reality headset similar to Apple's, will be available this fall for $499.99.Today's announcement of the Vision Pro eclipsed other launches the Apple company made today, such as the new 15-inch MacBook Air which is 11.5mm thick, which Apple says makes it the ultimate 15-inch laptop. "thinnest in the world" The starting price of this laptop is $1,299 and it will be available next week.Apple's iOS 17 was also launched at WWDC, which allows, among other things, the immediate transcription of voice messages.
Among the new apps announced Monday is Journal, a new custom journaling app that lets users create memories using "intelligently curated" suggestions based on iPhone information such as photos, locations and music.Japanese game designer Hideo Kojima also made a brief appearance to highlight the power of the latest M2 chips and a new game mode in macOS Sonoma.
After the first day of presentations of this event that will last all week, Apple shares fell more than 1%, after they rose 1.5% today in the hours before it unveiled its new products.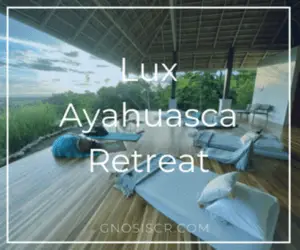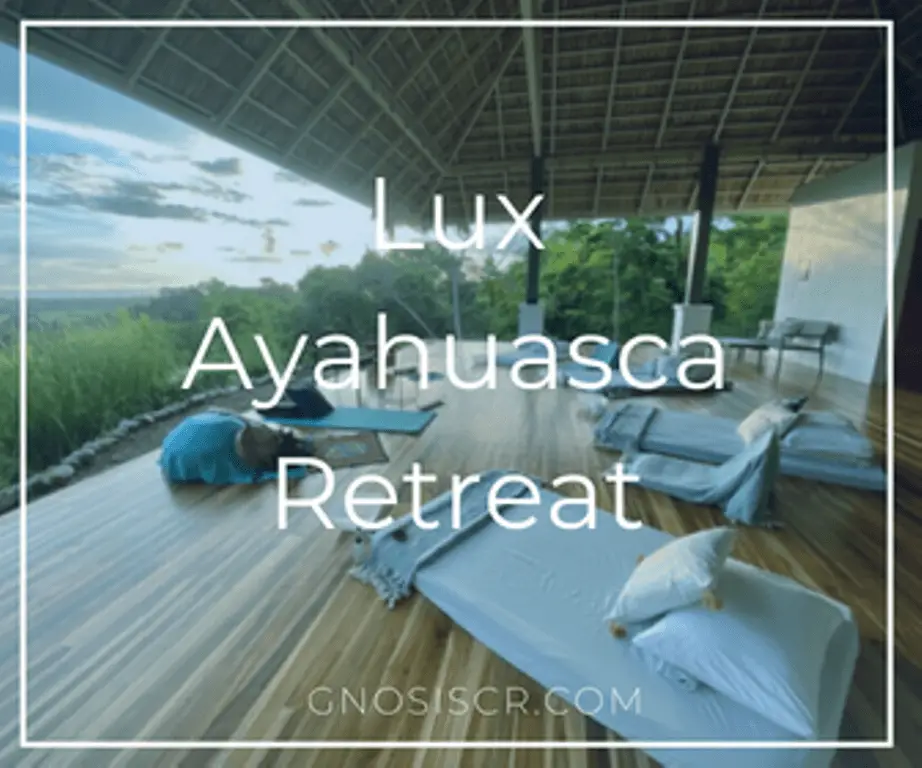 US Ambassador for Technological Issues Will Visit Costa Rica
The United States' Roving Ambassador for Cyberspace and Digital Policy, Nathaniel C. Fick, will tour Latin America, including Costa Rica.The regional trip will be from June 5 to 9 and will also pass through Panama and Colombia. In our country he will be between Monday 5 and Wednesday 7.In each nation, Fick will meet with the government and the technology sector, as well as with representatives of civil society.
"Ambassador Fick will meet with his counterparts to discuss cooperation on connectivity.(Also) secure infrastructure for information and communication technologies, cybersecurity assistance, cyber resilience and governance, and promotion of digital freedom," the State Department said.
RightsCon Human Rights Summit
In addition, during his stay in Costa Rica, the representative will be at the RightsCon Human Rights Summit.During his trip, the ambassador will be accompanied by a Delegation of Association Opportunities. Dorothy McAuliffe, Special Representative for Global Partnerships, also participates in it.This delegation will include representatives from the US Export-Import Bank and private sector leaders from more than a dozen US technology companies.
Who is the ambassador?
Ambassador Fick studied Philosophy at Dartmouth College; He then earned Master's degrees in Public Administration and Business at Harvard University.
In addition to this, he passed through the United States Armed Forces, specifically in the Navy.His career has always focused on the area of ​​technology. He led cybersecurity and information security software companies.
In 2018, Fast Company magazine named him one of the "100 Most Creative People in Business" and Endgame was selected by Forbes as one of the "World's 100 Best Cloud Companies."
From 2009 to 2012, Fick was Executive Director of the Center for a New American Security, a national security research organization in Washington.He has also ventured into literature with a book called "One Bullet Away", where he narrated his military activities in Iraq and Afghanistan.