Costa Rica Joins an International Group that Seeks More Inclusion of Women in Foreign Trade
As of last week, Costa Rica is part of the Inclusive Trade Action Group (ITAG), as well as its annex Global Agreement on Trade and Gender (GTAGA). It is an international initiative that seeks to generate more inclusive international trade policies.
Breaking down barriers for women
In particular, it focuses on the necessary improvements so that women, both workers and businessmen, do not encounter barriers when participating in international markets. "This accession will allow more women to become, remain and fully develop in the global economy", said the Minister of Foreign Trade, Manuel Tovar.
Currently, the GTAGA is made up of Canada, Chile, New Zealand, Mexico, Colombia and Peru, to which Costa Rica and Ecuador are now added. Part of the agreement seeks shared cooperation between members. This implies including exchange of knowledge and experiences for the economic empowerment of women.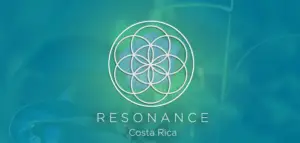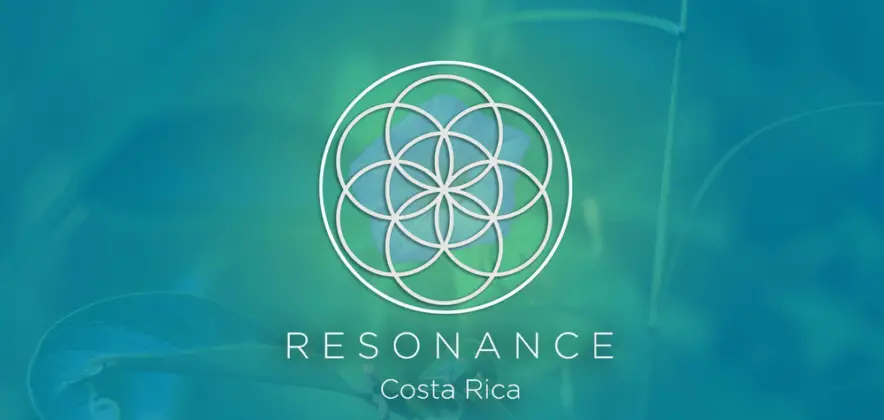 Air France adds Flights to Costa Rica :
Air France has exciting news for travelers between Costa Rica and Europe. Starting June 19, the airline will be providing five weekly flights between Juan Santamaría International Airport in Costa Rica and Paris-Charles de Gaulle Airport in France. To cater to the increasing demand and ensure a seamless travel experience, Air France will utilize its most modern aircraft, the Airbus A-350. This expansion of flight frequencies reaffirms the airline's commitment to the market and its continuous growth in the country.
Diana Vargas, Air France, and KLM Commercial Manager for Costa Rica and Central America, expressed delight about the decision to increase the flight offerings to meet market demand. With two additional flights, Air France will now offer five weekly flights during the European summer season, translating to a remarkable 67% increase in seat supply compared to the previous year.
The flight schedule from San José will cover Mondays, Wednesdays, Fridays, Saturdays, and Sundays. Flight AF431 will depart from San José at 19:35hrs, arriving in Paris at 14:20hrs the following day. On the return journey, aircraft AF430 will leave Paris at 14:05hrs and touch down in San José at 17:20hrs on the same day.
This news comes as France emerges as the primary European market for Costa Rican tourism in the first four months of 2023. Costa Rica's Minister of Tourism, William Rodriguez, expressed his satisfaction with Air France's increased flight frequency, especially during the country's green season.
He conveyed gratitude for the airline's support and hoped for an influx of French visitors during the European summer. Their presence would not only enable them to enjoy the wonders of Costa Rica but also contribute to revitalizing the country's economy and creating employment opportunities for locals.
Ricardo Hernández, General Manager of AERIS, expressed his satisfaction with the developments at Juan Santamaría Airport. He highlighted the airport's role in becoming the gateway to unforgettable "pura vida" experiences by providing more options for passengers.
The increased flights contribute to enhanced connectivity with a key European country. In fact, according to the Costa Rican Tourism Institute, approximately 38,358 visitors from France arrived in Costa Rica during the first four months of the year.
Air France's commitment to sustainability is evident in its choice of aircraft for this route. The state-of-the-art Airbus A-350 offers a comfortable and efficient travel experience while minimizing environmental impact. With 324 seats, including dedicated sections for Business Class, Premium Economy Class, and Economy Class, passengers can enjoy the journey in style.
Furthermore, the A-350 consumes 25% less fuel, emits 25% less CO2, and generates 40% less noise compared to previous aircraft models, showcasing Air France's dedication to environmental responsibility in the Costa Rican market and the region as a whole.
The increased flight frequency between Costa Rica and France not only signifies Air France's commitment to meeting market demand but also strengthens the bond between the two countries.
It opens up new opportunities for travelers to explore the natural wonders of Costa Rica and fosters cultural exchange between the two nations. With Air France's modern aircraft and sustainable practices, passengers can embark on their journeys with peace of mind, knowing that their travel experience aligns with their values.
Costa Rica's Energy Plant Problems Affect Nicaragua :
On Thursday, Nicaragua experienced a significant power outage that affected 60% of its territory. The outage was a result of failures in the energy plants in neighboring Costa Rica, which impacted the Central American interconnection system. Salvador Mansell, the president of the state-owned Empresa Nacional de Transmisión Eléctrica (Enatrel), confirmed the extent of the effect, stating that the country was already recovering its energy supply.
According to Mansell, Costa Rica encountered problems with its energy plants, and since Nicaragua is interconnected with the rest of the countries, it naturally experienced an energy issue during that period. The proximity of Nicaragua to Costa Rica played a role in contributing to the power outage. The capital city, Managua, and several other sectors were left without electricity during the outage, which began around noon but was resolved within a couple of hours.
This week, the El Niño weather phenomenon caused a reduction in hydroelectric generation across Central American countries due to lower water levels in reservoirs caused by decreased rainfall. The Regional Operator Entity (EOR), based in San Salvador, issued warnings about the situation. In response to the low rainfall, countries initiated measures to meet their total energy demand by purchasing electricity from the regional market, which operates freely.
Power outages can have significant implications, affecting daily life, businesses, and various sectors of the economy. They serve as a reminder of the importance of reliable and sustainable energy sources and the need for robust infrastructure and contingency plans to handle such situations.
As Nicaragua works on restoring its energy supply and resolves the issues caused by the interconnection system failures, efforts should be made to enhance coordination and cooperation among Central American countries to ensure a stable and secure energy grid. This incident highlights the interconnected nature of our energy systems and the importance of regional collaboration in addressing challenges and maintaining a reliable supply of electricity.
The power outage in Nicaragua, triggered by failures in Costa Rica's energy plants, caused a significant disruption in the country. However, with swift action and the recovery of the energy supply, the situation is gradually being resolved. The incident underscores the necessity of a resilient and interconnected energy infrastructure, as well as the need for strategic planning to mitigate the impact of such events in the future.
7 Ways You Can Help Preserve The Oceans :
World Ocean Day is an annual global event celebrated on June 8 to raise awareness about the importance of the oceans and promote their sustainable management and conservation. The day serves as a reminder of the vital role that oceans play in our lives and the need to protect these fragile ecosystems.
The idea for World Oceans Day originated at the Earth Summit held in Rio de Janeiro in 1992, and it was officially recognized by the United Nations in 2008. Since then, it has been celebrated worldwide with various activities and events aimed at engaging individuals, communities, and organizations in ocean-related issues.
Significance of World Oceans Day in Costa Rica
With over 1,290 km of coastline on two of the world's largest oceans, the Atlantic and Pacific oceans, Costa Rica boasts a rich diversity of marine flora and fauna. It is home to more than 6700 marine species, and a great variety of marine ecosystems such as coral reefs, mangroves, submarine mountain ranges, seagrasses, mudflats, tropical fjords, oceanic islands, etc.
Therefore, it becomes important for Costa Rica to conserve this richness. Costa Rica's efforts to protect its oceans align with the objectives of World Ocean Day, creating a synergy between local initiatives and global awareness.
Costa Rica's Marine Protected Areas (MPAs) exemplify its commitment to ocean preservation. These sanctuaries, like the renowned Cocos Island National Park, safeguard marine biodiversity and serve as models for sustainable management. The country's regulations on sustainable fishing practices promote responsible fishing methods and support the protection of marine species and habitats.
This year, Golfito Marina and Marina Pez Vela, decided to educate the next generation about the importance of oceans in their lives, and the work opportunities one can get from the ocean. A 2-day event was held in Golfito from June 5-6 and from June 7-8 in Quepos. The first day involved visiting the local high schools for capacity building in employability skills. While the second day involved a visit to the marinas by the students to explore work opportunities and take classes.
7 Ways You Can Help Preserve The Oceans
As a responsible resident of Costa Rica, there are several actions you can take to contribute towards conserving the oceans:
1. Reduce Single-Use Plastics
Plastic pollution is a major threat to the oceans. Reduce your consumption of single-use plastics like plastic bags, bottles, and straws. Opt for reusable alternatives and encourage others to do the same.
2. Support Marine Conservation Organizations
Contribute your time, resources, or money to local marine conservation organizations. These groups work to protect marine habitats, conduct research, and raise awareness about ocean conservation.
Some of the organizations in Costa Rica working towards saving our oceans are –
3. Practice Responsible Waste Management
Dispose of waste properly by recycling and separating recyclable materials from regular trash. Participate in community cleanups to remove litter from beaches and coastal areas.
4. Engage in Eco-Friendly Tourism
When visiting coastal areas, choose eco-friendly tourism operators that prioritize sustainable practices. Respect marine life, follow responsible snorkeling and diving guidelines, and avoid activities that may damage coral reefs or disturb wildlife.
5. Be Mindful of Chemicals
Avoid using harsh chemicals, fertilizers, or pesticides that can end up in waterways and harm marine life. Use eco-friendly alternatives and follow proper disposal methods for hazardous substances.
6. Raise Awareness and Educate Others
Share your knowledge and passion for ocean conservation with friends, family, and your colleagues. Raise awareness about the importance of the oceans and encourage others to take action.
7. Stay Informed and Engaged
Keep up to date with current issues and policies related to marine conservation in Costa Rica. Stay informed about marine protected areas, conservation initiatives, and opportunities to get involved.
Final Thoughts
World Ocean Day serves as a global reminder of our collective responsibility to protect and conserve the oceans. And, Costa Rica's exemplary efforts in marine conservation provide inspiration and guidance.
Each action, no matter how small, adds up to make a large and significant impact. Let us embrace the spirit of World Oceans Day, follow Costa Rica's lead, and become responsible stewards of our oceans, ensuring their health and vitality for present and future generations. Together, we can make a difference.