Environmental Organizations Denounce Destruction of Trees Near the Playa Tamarindo Estuary
The Clean Wave Foundation, together with the SalveMonos Association and the Tamarindo Integral Development Association, launched a call for attention to stop the destruction of trees in an area surrounding the estuary of Playa Tamarindo, in Santa Cruz, Guanacaste, because the damage environmental affected the flora and fauna in the Maritime Terrestrial Zone; In addition, a functional connectivity project in the habitat of the howler monkey.
These organizations detected a few days ago that in the site adjacent to the estuary, 12 trees were subjected to a technique known as "girding", which consists of making a cut that covers the entire circumference of the bark to affect the phloem.
The function of the phloem is to allow the transfer of nutrients produced in the crown of the tree so that they reach the root.  Its main job is to transport and distribute the sap for management, absorption and storage.  Phloem, also called bast or sieve tissue, is made up of plant cells without a nucleus capable of forming walls through which nutrients can be transported.
Drying out the trees by girdling
According to Andrés Bermúdez, President of The Clean Wave, girdling is carried out with the intention that the trees dry out little by little and die in a short time."This environmental damage was done intentionally, silently and secretly to contaminate the trees with extremely harmful chemicals.  "This is what was detected in a dozen trees in order to annihilate, destroy and kill a patch of forest that is essential for wildlife and that was the food of many animals, in addition, a safe area for many of them," lamented Bermúdez.
 Serious damage
The Playa Tamarindo estuary encompasses the largest mangrove estuary in Latin America, which is protected by the Convention on Wetlands, known as the Ramsar Convention, an intergovernmental environmental treaty established by the United Nations Educational, Scientific and Cultural Organization ( UNESCO, acronym in English).
The Field Director of SalveMonos, MS.C Inés Azofeifa, in an official note sent to the Ministry of Environment and Energy (MINAE) on October 26, requested legal action against those responsible for the ringing of the trees "with appropriate penalties." to the magnitude of the damage" based on articles 58 and 61 of the Forestry Law."
 "If the conduct of poisoning or ringing did not cause such elimination (of the tree), article 63.b LF will apply, as it is considered a crime of specific danger, regardless of the number of poisoned or ringed trees, since the criminal type indicates "one or several."  Other forms of elimination, such as undermining the roots, drilling to remove the sap or poisoning the soil instead of the tree, whenever its death occurs, will be prosecuted for the crimes of forestry exploitation," states Azofeifa's complaint.
Generating greater erosion
For her part, Martina Trimarchi, Founder of SalveMonos, commented that the destruction of the trees "will generate greater erosion because the water from the sea and a river that flows into the mangrove will pull away all the sediment in the area."
 "We are seeking support for the Association's efforts to maintain wildlife connectivity and ensure that the Maritime Terrestrial Zone remains clean and healthy," said Trimarchi.
 In addition, environmental damage, the destruction of trees severely harms a project developed by the Foundation and the Association to build wildlife passages in Playa Tamarindo, hanging structures that serve as a means of transportation for species such as the howler monkey, primates that they frequently suffer electrocutions when using power lines to move around.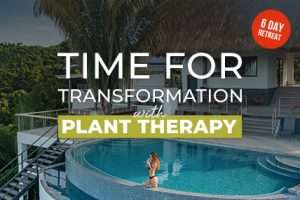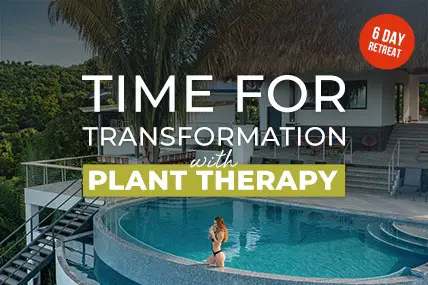 Costa Rican Romance: A Guide to Finding Love in the Land of Pura Vida
You're strolling through the vibrant streets of San Jose, Costa Rica, surrounded by the tropical beauty and the rhythmic sounds of life. You're not just there for the coffee or the stunning vistas; you're on a quest for love. Costa Rican women, renowned for their natural beauty and charm, have captured your heart. But where to begin? Whether you're packing your bags or logging into a dating site, let's explore how you can meet the Tica of your dreams.
Costa Rica's Beauties: More Than Just a Pretty Face
Costa Rican women are the epitome of grace and beauty, but they're not just eye candy. These ladies are known for their strong family values, spirituality, manners, and class. It's no surprise that men from around the globe are flocking to this Central American paradise in search of a life partner.
Where to Find Your Costa Rican Love
In the Heart of San Jose:
San Jose, the capital city, is buzzing with potential. This metropolitan hub is teeming with life and is the perfect playground for love-seekers. With numerous malls, coffee shops, and cultural hotspots like theaters and museums, you're never short of places to meet someone special. Remember, showing interest in their culture can be your golden ticket.
Costa Rican Bars and Nightclubs:
If nightlife is more your scene, then the local bars and nightclubs are your battlefield. Places like El Cuartel de la Boca del Monte and Stiefel Pub are just a few hotspots where you can mingle with the locals. Be bold, buy a drink, and who knows, you might just dance your way into someone's heart.
Beaches: Where Love and Waves Collide:
Costa Rica's beaches are not just for sunbathing and surfing. They're also prime spots for meeting laid-back, beach-loving beauties. From Guanacaste Province to Puerto Viejo, the coastline is dotted with resorts and beach bars brimming with potential love interests.
Malls and Supermarkets: The Unexpected Cupid:
Don't overlook malls and supermarkets. These everyday spots are teeming with stunning women, both shoppers and staff. Strike up a conversation at a stall; it's a great way to meet someone in a relaxed setting.
Parks and Coffee Shops: Where Romance Brews:
Take a leisurely stroll in one of San Jose's parks or grab a cup of the world's best coffee. Costa Rica takes its coffee seriously, and so do its women. A casual chat in a coffee shop could lead to something more.
Online Dating: Love in the Digital Age
If a trip to Costa Rica isn't on your agenda, don't fret. The digital world brings Costa Rican beauties right to your screen. With online dating platforms, you can start your romantic journey from afar. It's convenient, effective, and who knows, your perfect match might just be a click away.
Finding love in Costa Rica is an adventure in itself. Whether you're exploring the lively streets of San Jose, dancing the night away in a local club, lounging on the beach, or browsing profiles online, the journey is as thrilling as the destination. So, pack your bags or power up your laptop; your Costa Rican romance awaits in the land of pura vida!
Costa Rica's Forests: Not Quite the Climate Change Superheroes We Hoped For
In a twist that might make a sloth sprint, Costa Rica's lush forests, while impressive, are falling short in the battle against climate change. The 2023 State of the Nation Report reveals a hard truth: Costa Rica's forests, though expanding, can't shoulder the burden of climate change alone. It's like expecting a single umbrella to keep an entire soccer team dry during a downpour.
Forests: The Green Crusaders with Limitations
Costa Rica's forests are like natural air purifiers, but they're struggling to keep up with the greenhouse gases we're pumping out. The report points out that forest degradation is reducing their ability to gobble up carbon emissions. The energy sector, agriculture, industrial processes, and solid waste are throwing more at the forests than they can handle.
More Than Just a Tree Hugger's Problem
The issue isn't just about loving trees; it's about revamping our energy habits. The transportation sector, still cozy with fossil fuels, needs an electric shock of change. The report nudges towards a shift in energy and agricultural practices and pokes at the sluggish adoption of electric vehicles.
Positive Green Strides
But it's not all gloom and doom. The report applauds Costa Rica's green cover, covering 57% of the national territory in 2022, and the consistency of protected wild areas. The expansion of payment schemes for environmental services also gets a nod, marking a 760% increase after a two-year slump.
Karen Chacón Araya's Environmental Insights
Karen Chacón Araya, the environmental chapter researcher, reminisces about Costa Rica's long-standing conservation efforts. The rebound from the deforestation spikes of the 1950s and 60s is a tale of triumph. Yet, she points out, the forests, though carbon positive, are not enough to tackle the entire climate crisis.
The Forest Degradation Conundrum
The report dives into forest degradation, an unseen villain causing a dip in carbon storage capabilities. Chacón emphasizes that to truly aim for decarbonization, Costa Rica must tackle energy and agriculture sectors head-on.
Wildfires: The Unseen Enemy
Adding fuel to the fire, literally, are the increasing forest wildfires. In 2022, these blazes affected over 43,000 hectares, nearly doubling from 2021, further hampering the forests' ability to combat carbon emissions.
A Call for Wider Action
The report is clear: leaning on forests alone is like trying to bail out a boat with a teaspoon. It's time to rethink energy usage, water resources, and agricultural land use. Stagnation in these areas is essentially backpedaling on environmental progress.
The Threat to Marine Life and Species
The increase in protected areas doesn't shield the growing number of threatened species or the deteriorating health of the oceans. The report warns of a rise in total fishing hauls, further stressing marine ecosystems.
Franz Tattenbach Capra's Reality Check
Minister of Environment and Energy, Franz Tattenbach Capra, admits the forests' limitations. But he's quick to defend their value, arguing that if the world followed Costa Rica's lead in taxing fossil fuels for reforestation, we'd be in a greener place. He points to sustainable agro-landscapes and energy initiatives as part of the solution.
Budget Constraints
The conservation efforts are like a car running on fumes – there's just not enough budget. Sinac's budget cuts have led to a 70% decrease in hours dedicated to protecting natural assets.
A Collaborative Future
The solution may lie in a joint effort involving international funding, private enterprise, and civil society. It's about getting everyone on board, from big corporations to the average Joe.
So, Costa Rica's forests, while doing their best, need a bit of help from their friends – us. It's about making changes in how we use energy, get around, and grow our food. With a collective push, maybe we can turn Costa Rica's forests from climate change sidekicks into superheroes.
Costa Rica Seizes 1.7 Tons of Marijuana in Boat Bust :
In a significant operation conducted by the Costa Rican Coast Guard in collaboration with US authorities, a boat named "Lexus" was intercepted in the South Pacific region, 24 kilometers off Cape Matapalo. The vessel, spotted by a US Maritime Patrol Air Patrol (MPA) on Thursday afternoon, was carrying a substantial illicit cargo.
The 38-foot-long boat, with foreign registration CP-01-3333, was equipped with two powerful outboard engines of 250Hp each. The interception, which took place at 1:36 in the afternoon and lasted 12 hours, resulted in the seizure of approximately 1,724 kilos of marijuana and 36 kilos of cocaine.
Costa Rica strictly prohibits the consumption of marijuana for recreational purposes; only medicinal use is allowed. The intercepted vessel was manned by two Nicaraguan nationals, a 44-year-old captain named Wilson and a 27-year-old sailor named Julias.
Both individuals, found to have irregular status in Costa Rica, were residents of Laguna Perla.
The Costa Rican authorities, alerted by the US MPA, initiated a chase, successfully capturing the vessel and detaining the crew members. The suspects were subsequently handed over to the Public Prosecutor's Office.
This operation comes on the heels of another recent success for the Costa Rican coast guard, which seized almost two tons of cocaine two weeks prior after chasing a boat in the Caribbean. The country has been actively combating drug trafficking, with data from the Costa Rican Drug Institute revealing that 24.7 tons of cocaine were seized in 2022.
The intercepted vessel, "Lexus," was not only carrying a significant quantity of drugs but also had 17 tin cans containing approximately 500 liters of fuel and unspecified illicit substances. The successful coordination between the Costa Rican Coast Guard and US authorities highlights the importance of international collaboration in tackling transnational criminal activities.
The detained crew members, facing charges related to drug trafficking, are now under the jurisdiction of the Public Prosecutor's Office, emphasizing the commitment of Costa Rica to combatting drug-related crimes and ensuring maritime security in the region.