Green Landscapes and Abundant Harvests :
At last, the hot, arid days of verano (summer)have ended and the transitional rains of April have moistened the earth once more to bring anew "spring" planting season. Actually, Ticos refer to May as the beginning of their invierno (winter),since they consider their climate as having only two distinct seasons.
But with the greening of the landscape and the budding foliage on many trees, it's easy to feel spring in the air. Throughout Costa Rica, farmers and gardeners are now planting.
This is an ideal time to plant practically all garden vegetables, root crops, corn and beans, as well as tropical fruit trees and ornamentals, around the home. As in all regions of the northern hemisphere, the sunlight hours will increase slightly each day until the summer solstice on June 21.
This phenomenon stimulates plants to more grow vigorously and results in better production during this period of the year. Corn, for example, grows much taller and produces more ears of corn at this time of the year, and it will be ready as corn on the cob around July. Corn pollinates best when planted in sections at least five meters square.
Try planting a milpa(native-corn patch) with a variety of vegetables ,such as ayote (squash) and vainica (pole beans), right in with the corn. Small milpas have a tendency to be more diversified and harmonious with nature. We dig small holes about one meter apart and add a shovelful of rich compost in each before planting three corn seeds in each spot.
This method seems never to fail in producing healthy, vigorous corn plants. Later, when the corn is knee-high, we cultivate the soil around the base of each trio of corn plants to give it support during the torrential rains.
This is also the time to plant pole beans around the corn plants, so they will climb up the growing corn. Corn on the cob is ready when the corn tassels turn brown.
One of the biggest gripes I hear goes like this: Why don't they grow sweet corn here in Costa Rica? Well, they actually do, and seeds for tropical sweet corn are now available in many leading nurseries and agricultural supply stores. Or you can adapt to the situation and grow local varieties of corn that can be eaten early and taste nearly as sweet. Root crops are also ideal for planting now.
Yuca (cassava) is a favorite Tico crop that is easy to plant. All you need are 30-centimeter sections of the stems. These stem cuttings are inserted halfway into the ground, about 50 cm apart.
Believe it or not, by the time the dry season rolls around again, you'll find large yuca tubers under each plant. Tiquisque and ñampi (taros) are two more famous root crops I like to call tropical potatoes. You can buy these tubers in the market and plant them in the garden about one meter apart.
Again, an application of rich compost will boost growth and production. With an occasional cultivating of the soil around the plants, you will harvest a gold mine of roots around October. Highland gardeners can plant carrots and beets this time of year.
These crops can be planted directly in prepared beds 2-3 cm apart, with 30 cm of spacing between rows. Liquid compost tea applied to the soil around carrots and beets helps to boost growth and production. Radishes and turnips are easy crops to grow for gardeners who live in the warmer regions of the country.
The seeds can be planted directly in prepared beds with the same spacing as for carrots and beets. May is also the perfect time to plant green beans, as well as the traditional black and red beans Ticos love so much. Green-bean seeds are available at most agricultural supply stores, and I've found Provider (Proveedor) to be a hardy and productive variety. Seeds are planted about 20 cm apart, with a distance of 50cm between rows.
Additions of aged compost will ensure prolific production. For salad greens and vegetables, try planting a collection of lettuce, cabbage, mustard, onions, peppers and tomatoes in flats with prepared potting soil.
The flat scan be placed on the sunny side of the house under the overhang of the roof, preferably on a table to give them protection from heavy rains. When seedlings are about 5 cm tall ,transplant them to small pots or cups filled with aged compost.
Let them grow in the cups for about two weeks, so their roots can recover from the shock of transplanting and the foliage can continue to flourish. Then, young plants can be easily transplanted to garden beds without losses from the shock of transplanting or bug predation. Homegrown food can be grown free of harmful pesticide residues and is usually more nutritious too.
And even though it may only be a judgment of the mind, home grown food also seems to taste better.
Plan Will Start in Europe
A few months ago, the Chancellor, Arnoldo André, had announced that the figure of "virtual embassies" would be used. In them, ambassadors are appointed who attend to their work from San José by virtual route and make one or two annual trips to their destination country, thus curbing millionaire transportation and maintenance expenses.
The plan is about to materialize and, in an interview, André announced that approval has already been requested to appoint delegates in Portugal, Norway, Sweden and Finland.
Saving the annual maintenance costs
"The country is going to save the annual maintenance costs of an office in those capitals that are very expensive," said the chief.The implementation of the system required an adjustment in the Casa Amarilla Class Manual, which once ready allows its application.
Other nations like Singapore already apply that figure with Costa Rica. The ambassador, ChalyMahCheeKheong, attends to his work from his country in Asia.
Time to rotate diplomats
With each change of administration, one of the tasks that arrives is that of diplomatic appointments.On the one hand, there are the ambassadors. In this case, it was promised to give emphasis to those with a career and, in addition, trusted appointments have been made (figures such as former defender Catalina Crespo in the United States and former congressman Pablo HeribertoAbarca in Mexico).
The appointment of a long list of figures who had been appointed in the PAC periods was also ceased.On the other hand, the country's offices abroad have a broader list of officials, highlighting consuls, ministers and advisers.The regulations establish that after five years of service abroad, people must return to work in San José for at least two years.
"The concern now is rotation, you have to bring a contingent of them who are already meeting the legal deadlines for them to return and send others. This is in constant evolution with a qualifying evaluation that appoints them and promotes them", explained the Chancellor.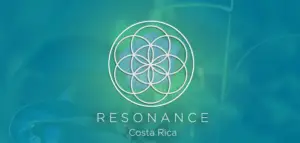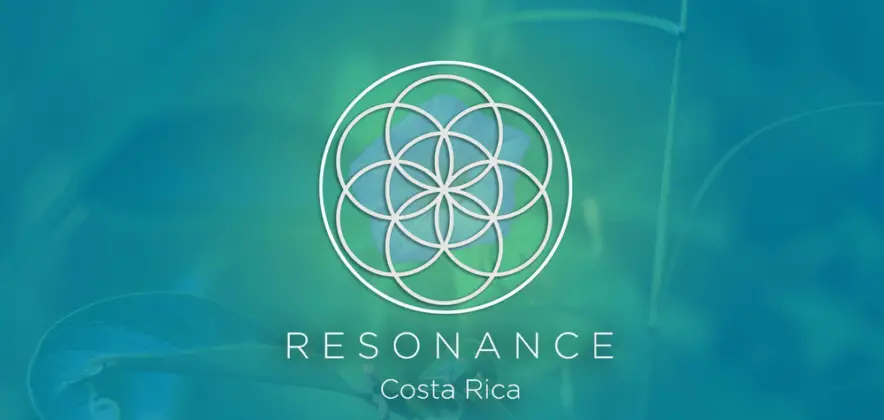 Do You Know Who Dino Urpi Is? A Costa Rican Full Of Art and Surprises
We welcome June with the best energy, because two Ticos, Dino Urpí and Javier Martén, are part of the Juannio 2023 contest in which artists from countries like Guatemala, Colombia, Cuba, El Salvador and of course Costa Rica will be able to present their artistic works.Both Costa Rican artists are part with another 100 of this edition of Juannio.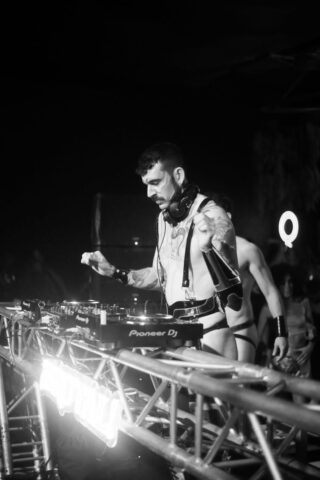 It is worth noting that the Juannio contest has been held since 1964 in Guatemala and has had the purpose of supporting inclusion through the work of the country's Neurological Institute that cares for girls, boys and young people with intellectual disabilities and do not have with the necessary resources. The BancoAgromercantil de Guatemala (BAM) has already been a sponsor for three years and they also have the support of BMI and GrupoCofiño.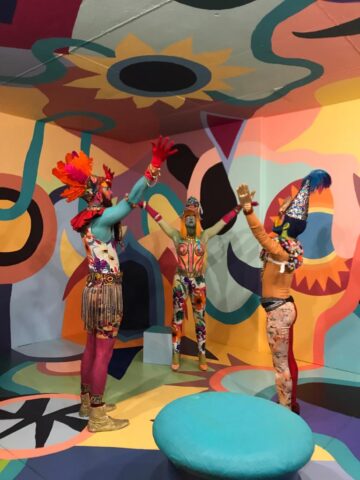 This year, the contest-auction activity will be held at the Miraflores Museum with extended hours so that all audiences can visit the exhibition this June and next (July).
Exclusively, we talked with the artists Dino and Javier, but this time we will let you know much more about Dino Urpí
Dino, is Costa Rican by birth, specifically from Cariari, there they lived in a house that his father built in front of the club in the area. Before his 18th birthday he hadlived in 5 different houses.Of his parents, he stressed that the mixture between power and sensitivity has remained as a teaching.
About his knowledge and trajectory
Dino is a multidisciplinary artist, event producer and entrepreneur. She has a degree in Fine Arts from the Maryland Institute College of Art, a postgraduate degree in Art for Social Inclusion from the University of Barcelona and a Master's Degree in Holistic Coaching from ESNECA Business School.
 He has tutored and art coached at epl, a high-end one-on-one tutoring company, and worked at the Southern Costume Company in New Orleans right out of college.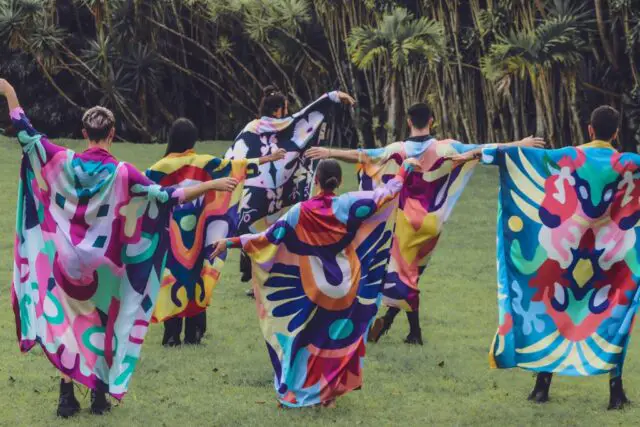 He is a person totally full of surprises, in addition to feeling a great passion for painting, he reads tarot cards professionally when asked, he is also dedicated to mixing music at events and theme parties, how are you?
What do you enjoy doing in your spare time?
In his spare time he learns Astrology at Astrology University, goes out to talk with friends and to the gym or just try to rest."What happens with me is that I always have something to do or I can invent something to do, if I'm not doing a painting, I'm designing, looking for new music, organizing, planning something, etc. Actually I almost never stop, I need stimulation. What I do take care of is that my stress levels do not rise too much. Before, I put more pressure on myself, but I realized that the key is to be happy and trust at your own pace," Urpí highlighted.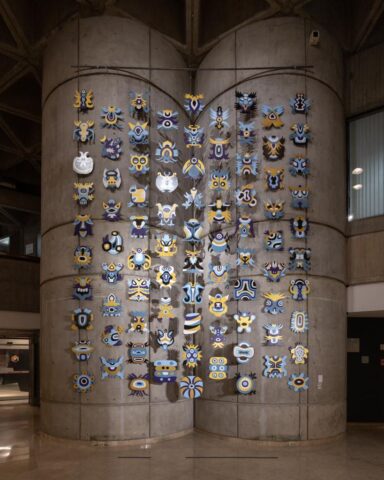 What led you to the world of art, entrepreneurship, music being a DJ, organizing events and even tarot? How long have you been working on each of them?
Dino needed to decide what to study, he had only two options: art or psychology, of course he chose art. He considers himself a curious person with a lot of energy, and even "ordinary", all these characteristics he believes have led him to get involved in different areas, to learn from different fields.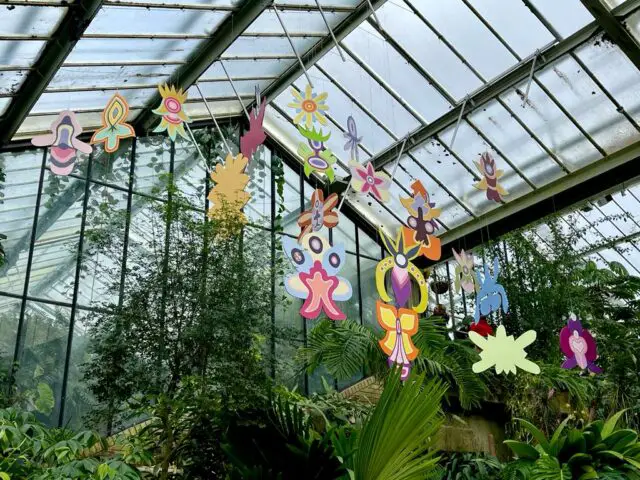 Without a doubt, art is linked to everything he does in his day to day, both in his ventures and projects; He has already been practicing the art profession for 12 years, he has been managing his events for 8 years, he has already been reading letters officially for 5 years and he had his first class as a DJ in 2019.
The Costa Rican artist loves all the areas in which he focuses, because in his opinion "each one stimulates me in a different way, so it happens with the feedback that touches my heart and generates happiness," he said.
The successes have been constant
He has been the invited artist to exhibit at the Princess of Wales Conservatory at the Royal Botanical. Also, at Gardens Kew in England for its 26th edition of the Orchid Festival. He has won scholarships and honoraria.
Selection process and participation in Juannio 2023
In the call for Juannio this year around 140 artists applied, for a total of approximately 195 works. The works are chosen by a professional qualifying jury. For this edition they chose 26 artists. "I applied with a paint called Portales from my Natura series," he said.
What can you tell us about making art today? What is needed beyond creativity, because now there are so many digital platforms and times have changed?
For Dino Urpí, making art today is a somewhat controversial subject, which he feels is very relative."With so much technology, artificial intelligence, smart cell phones and machinery, I feel that it is becoming more and more normalized. It becomes a convenience and everything is more saturated, losing its special differentiating factor. If you have a cell phone with a camera, you are now a photographer or videographer, even if you you have social networks you can act as a model, if you put some spots on a canvas and you paint and so on. I feel that today talent is often confused with popularity".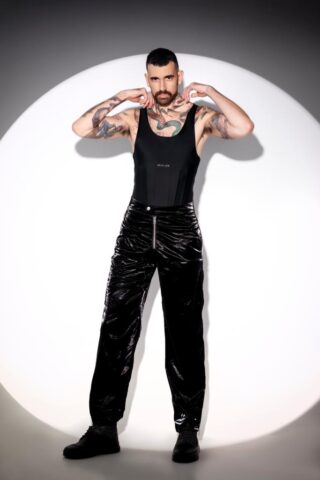 It is worth noting that the talented artist comes from a school where they have taught him that work should speak for itself. He thinks that there is a break in traditions and institutions, but it must be remembered that the referents will still remain, perhaps for a reason.
Another point made by Dino is that marketing is important, "it may be that your work is "ok", not as good as someone else's, but if you know how to sell and market, you can do much better having work "ok". There are many gray lines. That is why I focus on the things that I am in control of: my effort, my attitude, my artistic practice and my motivation.
What do you think you need to do or achieve?
When we touch on the subject of what he notices to be done, Urpí feels that the best is just beginning. "I would like to be represented by a prestigious gallery, exhibit on a large scale in other countries such as Japan, Dubai, Brazil, Germany, Mexico, among others. Also have my most solid clothing brand and a house near the sea.
What inspires you about Costa Rica?
Urpí sees Costa Rica as a fertile container of opportunities, "thirsty for change, held back by its idiosyncrasies and the Government. Its nature and beauty inspire me a lot, the sea, animals, flowers, fruits, and mountains."
What do you think Costa Rica lacks? What would you improve?
In his opinion, Costa Rica is abundant in many things, but lives in a constant dichotomy. "On the one hand it sells itself as a green country, but it does a lot of damage to its nature. It is a country that honors itself for its work, however, it tends to be lazy and slow to solve bureaucratic problems."
The most characteristic of his art
The most characteristic of Dino Urpí's art is its apotropaic effect, the combinations of colors, organic shapes, the hybrid, the symbolism and sense of humor. "My artistic creations are talismans. What I am most passionate about is sharing my art with different people."
Very important, and it is that he is going to start a new series of paintings, also several small clothing collections and his intention is to continue focused on his current projects, he stated that he has some advances that he cannot give details of.
This year, he hopes to be able to formally launch his Wearable Art brand, in which she develops boutique collections of few unique garments using color and graphic shapes as the main point of differentiation for each piece.
Events are part of what he does
Finally, artist Dino expressed a message for everyone… "Nothing is too precious or static to resist change. Authenticity is one of the strongest powers. The world benefits from finding true hearts. Happiness is an inside job When you bless the world, it blesses you back. Sharing will always ensure the flow of wealth. Prepare your life for the fruits you will bear. By loving our shadow and forgiving our imperfections, we are loosening the chains that bind us to them, it is So when peace becomes in a very real possibility."
He also added that the true ring of power is our community. To change the world from current conditions, one must first change the way one thinks. Luck is what happens when preparation meets opportunity. "What matters most to me is creating opportunities where I can express myself and follow my artistic path, being faithful to my authenticity and to what I have sown over the years," he concluded.
If you want to know more about the Juannio contest you can follow through: Instagram of the contest @juanniogt and website www.juannio.org. The instagram of our tico artist is @dinoreal.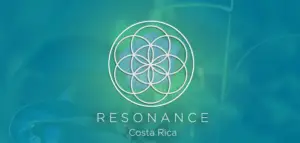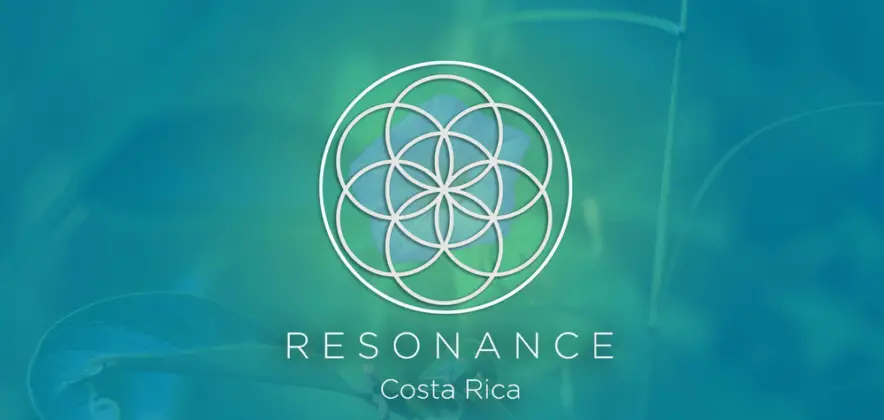 Costa Rica and Its Immense Variety of Butterflies That the World Also Enjoys ⋆ The Costa Rica News
There is a business in Costa Rica that provides income to the poorest families in the country and protects the forests.In the Central American country there are some 400 families dedicated to the breeding of tropical butterflies, and of course, the country offers theIdeal conditions.
Costa Rica is home to some 15,000 species of butterflies. Let us remember that it constitutes a large part of the biodiversity of our beloved planet.It is worth noting that the breeders work with companies specialized in exporting and the ones that are sent the most are the chrysalis, better known as the penultimate instar before the butterflies complete their metamorphosis and fly.
In their work, together with the companies, they all keep in mind that the ethical idea is not to export for the sake of exporting -without knowing how they are going to treat them-, they take into account: where they are going and what is the use that is going to be given to them, because they are ambassadors of Costa Rica and that is why they are aware of the place where they are going to arrive.
Where are the butterflies exported to?
Experts on issues such as the environment, flora and fauna, and biodiversity in general, have assured that Costa Rica has 90% of all species in Central America and 16 percent of the total world butterfly population.
Those who have focused on species such asbutterflies, comment that the main destination of the chrysalis is the United States 38% according to official figures, followed by Europe.
Over time, they have joined the US and Europe, the United Arab Emirates, Turkey, New Zealand or Dubai, as well as Russia, the Netherlands, the United Kingdom, Germany, Austria, Chile, among others.
Where are they appreciated?
In museums, butterfly farms and laboratories around the world.Due to the life cycle of some species of butterflies, which can be 45 days, the export demand is usually permanent.
Experiences of butterfly breeders
Because the export of butterflies is a delicate business due to the issue of care, breeders are trained by experts.Everything is evaluated, the promotion of forest conservation, the study of temperature, absolutely everything for their care from when they are raised until they are moved and much more.
But let's learn about the experience of two Costa Rican butterfly breeders, considering that their lives have changed in a good way, since they are unique insects, which have
Much to offer in the eyes of the people of the world.
After a spinal cord injury, YennyVíquez had to quit her job at the office and discovered her love for butterflies. This has been a passion that has also offered her a new job perspective. It dedicates 10 hours a day to its young, what takes the longest is the search for eggs and larvae in the leaves.
For her, it has been one of the best experiences in life, because she maintains a special connection with nature, in turn taking care of the environment, "working with butterflies gives me peace of mind and relaxation," she said.
Yenny recently moved with her family to a farm in San Ramón, near the country's capital San José, because she needed more space for the breeding of butterflies and, mainly, a place to grow the many plants on which the insects depend.
Approximately 10 species of butterflies for export are bred in its area.Each butterfly occupies a specific plant to lay its eggs, which are what they call hosts, in the same way, butterflies need a lot of flowers but they contain nectar or pollen.
On the other hand, we want to highlight another butterfly breeder, Donald Arce, specifically of the morpho species, large in size and with a beautiful iridescent blue color. Arce and his wife export them to half the world.The butterflies of the morpho species are up to 15 centimeters, brown on one side and a beautiful blue on the other.
Donald explained that what they send to their customers are butterfly cocoons, before they hatch (the action of birthing or sprouting a living being after breaking the envelope (egg, cocoon, etc., that contained it).
They have a butterfly farm in Siquirres, 111 km from San José, only for layers. Arce and his family take a host plant to the butterfly farm, which fills with eggs, then they transfer the plant to the laboratory and, when the larvae begin to hatch, they form groups and take them to the field (until they become cocoons) and from there they bag them.
The Tico produces between 2,000 and 2,500 chrysalises each week, the majority for export, which makes it one of the world's leading producers of this species.Arce feeds his butterflies bananas and a concoction, keeping the ingredients a secret.
Arce, has dedicated half of his life to the production of butterfly chrysalis, becoming one of the world's largest breeders of the MorphoPeleides species.The Blue Morpho, is that type of butterfly among the most notable in all of Costa Rica for its authentic color.Finally, butterflies are also like a symbol of life, of the steps that one takes and transforms just like them, said Jenny Víquez.
The butterfly goes through a process: egg, larva, pupa and then flies, and when it flies it has a few days of life, everything is very similar to the life of each person, sometimes it is difficult to achieve what one wants or the best, but you have to fight to get there and enjoy it when you already achieve your dreams. An important reflection because only those who live day by day with these incredible insects can manifest their greatness.