Interpol to Electrify Central America with Debut Concert in Costa Rica
Interpol, the iconic indie-rock band that has captivated audiences for two decades, is poised to make history with its first-ever concert in Central America, set to take place in the vibrant nation of Costa Rica. This landmark event marks a new chapter for the band and promises to be a milestone for Central American music enthusiasts.
A Legacy Spanning Two Decades
Interpol, comprising the talented trio of Daniel Kessler, Paul Banks, and Sam Fogarino, has been a formidable force in the music industry since its formation in 1997 in New York City. Although Carlos Dengler has departed from the group, the band's influence continues to resonate through the indie-rock, post-punk, and new wave scenes.
Acclaimed by Critics, Adored by Fans
Interpol's illustrious journey is dotted with critical acclaim and numerous accolades. The band has been consistently recognized for its groundbreaking albums and artistic prowess, earning spots on prestigious lists curated by Rolling Stone, Pitchfork, Billboard, and Alternative Press. These honors underscore the band's significant contribution to the global music landscape.
Celebrating Iconic Albums on Tour
The announcement of Interpol's Costa Rica concert comes as part of their momentous 2024 tour, celebrating their highly acclaimed albums "Turn On the Bright Lights" and "Antics." This tour, eagerly anticipated by fans, was revealed through the band's social networks, sparking widespread excitement.
Anticipation Builds in Costa Rica
While the exact date of the Costa Rica concert remains under wraps, the anticipation is palpable among the Central American fanbase. Move Concerts, the production company orchestrating this event, assures that details regarding ticket prices and availability will be disclosed promptly, with sales set to commence on Interpol's official website.
A Tour of South American Majesty
Following the groundbreaking show in Costa Rica, Interpol is scheduled to weave its musical magic across South America with performances in Medellín, Lima, Santiago, Buenos Aires, Rio de Janeiro, and culminating in São Paulo. This tour is not just a series of concerts but a celebration of Interpol's enduring legacy and the passionate embrace of their fans worldwide.
The upcoming Interpol concert in Costa Rica is more than a musical performance; it's an emblem of the band's enduring appeal and the unifying power of music. As Central America prepares to welcome Interpol, fans across the region are ready to be part of a concert that promises to be an unforgettable experience. The anticipation for the event is a testament to the band's remarkable impact over the last 20 years and their ability to continually evolve and engage new audiences.
Interpol's commitment to their art and their fans remains unwavering, and their first Central American concert in Costa Rica is set to be a reflection of this dedication. For fans old and new, the event will be a chance to witness the band's legacy live, in a performance that is sure to resonate for years to come.
Coach Campos Banned 6 Months for Racist Insult :
The Ethics Committee of the Costa Rican Soccer Federation has found coach Jeaustin Campos responsible for racially insulting Saprissa's Jamaican player, Javon East. This decision, announced by the FCRF on Monday, resulted in Campos being banned from participating in any soccer-related activity for a period of six months and fined $5,000.
"Mr. Jeaustin Campos Madriz is declared responsible for the facts imputed in the present proceedings and with that having infringed Article 23 and Article 24 of the Code of Ethics of the Costa Rican Football Federation, for which he is sanctioned with the prohibition to participate in any activity related to soccer for a period of 6 months and an economic fine equivalent to the sum of $5,000," read the resolution.
Campos, currently the coach of Herediano, is set to play in the semifinals against Alajuelense this weekend. Despite the sanction and the notification to the parties involved, the resolution remains unsigned, as it can be challenged under the official regulations of the FCRF and FIFA.
"The Ethics Committee will not refer to this case due to the confidentiality to which they are bound by regulations," the Federation indicated in the press release.
The incident dates back to March of this year when Javon East reported racist insults by Campos, the then Saprissa coach, allegedly occurring during a game at the Lito Perez stadium. In response, Saprissa dismissed Campos, who, at a press conference, denied insulting East and vowed to take legal action against Saprissa for what he deemed an unjustified dismissal.
East reported Campos to the Professional Players Association (ASOJUPRO), which brought the case to light. Campos, in a press conference, defended the incident as "locker room talk" and claimed ignorance of any complaint until the team informed him.
"I never noticed any complaint, I never saw it, they never showed it to me," he mentioned. "There was a soccer discussion, 100% soccer, and when the group tells me that there is a player who is affected, I simply apologized," said the coach, without providing further details.
With the imposed sanction, an appeal process will follow. If Campos is sanctioned he will be unable to be on the bench at the end of the current tournament and potentially in the next championship.
Earth Exceeds the 2°C Threshold for the First Time ⋆ The Costa Rica News
Very hot? The Earth's temperature exceeded 2 °C above pre-industrial levels for 2 consecutive days, on November 17 and 18, 2023, according to data from the Copernicus Climate Change Monitoring Service, a European Union program responsible for detecting anomalies in the planet's environment.
What does it mean to cross 2°C?
The 2 °C temperature limit had been warned by the Paris Agreement as a value that, if maintained for a prolonged period of time, would imply irreparable and extreme damage to the planet, worse than what could happen if it exceeded 1 .5°C. For example, the heat in warm seasons would be more extreme and more flooding would occur worldwide.
It should be noted that a frequent trend with these temperature levels is required for the most serious effects—and to violate the 2015 international treaty in which various countries committed not to cross the fence—so climate change experts still They maintain that something can be done about it.
"While exceeding the threshold for several days does not mean that we have failed to meet the goals of the Paris Agreement, the more often we exceed this threshold, the more serious the cumulative effects will be," said the director of the Copernicus Climate Change Service.
Worrying figures
The anomalies warn that this month would be the warmest November in recorded history. Meanwhile, on Friday the 17th, the planet's temperature reached an extra 2.07 °C and the next day it reached 2.06 °C.
Likewise, Copernicus has warned that 2023 will be the hottest year, according to the information to date. It is worth remembering that in October the temperatures of the pre-industrial era were 1.7 °C above.
Additionally, in August of this year, NASA reported that sea temperatures were 3°C warmer than normal. According to the space entity, this would have been a product of the El Niño phenomenon added to global warming.
The new data comes shortly before the United Nations Climate Change Conference, known as COP 28, which will begin on Thursday, November 30 and end on December 12.
Given the panorama, the UN published the report on the 2023 emissions gap, titled 'Broken record', which highlights the insufficient actions of countries to reduce carbon emissions.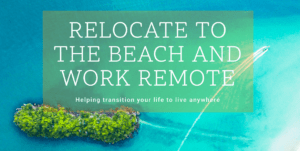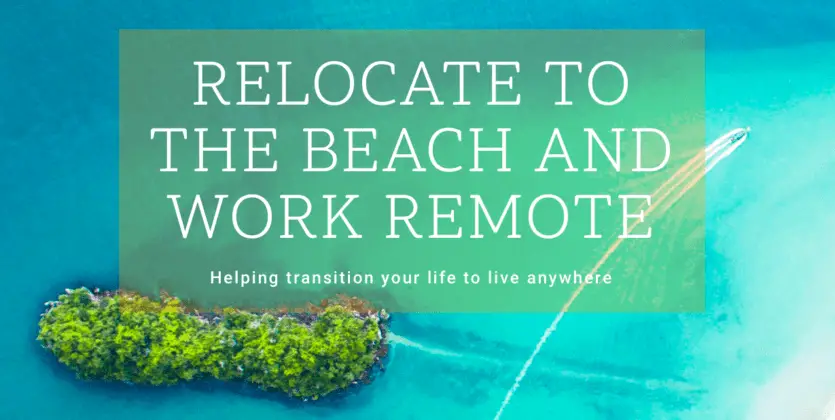 Central Capital Solutions – Mortgages & Loans to Expats and Ticos :
Central Capital Solutions – Your Trusted Partner for Tailored Financial Solutions in Costa Rica and throughout Central America.
At Central Capital Solutions, we understand that navigating the world of mortgages and loans can be a daunting task and even more so in Costa Rica. That's why we're here to offer you a white-glove service that sets us apart from the rest. With a deep commitment to providing unparalleled support and expertise, we specialize in facilitating bank-backed mortgages, refinancing, and construction mortgages, along with government-backed home loans.
When you choose Central Capital Solutions, you're not just getting a loan – you're getting a dedicated team of experts by your side, every step of the way. Our personalized approach ensures that you'll have an experienced account manager who will guide you through the entire process, making your journey towards homeownership or financial stability seamless and stress-free.
Whether you're a first-time homebuyer looking for the perfect mortgage, a homeowner seeking to refinance, a business owner eyeing a commercial property loan, or someone interested in government-backed home loan programs, we've got you covered. Our expertise spans across a range of loan types, allowing us to tailor solutions that align with your unique needs.
One of the standout features of Central Capital Solutions is our commitment to providing convenience. Simply provide us with your basic information and let us handle the rest. Our team will manage the administrative complexities, leaving you free to focus on what truly matters – preparing to enjoy your new property.
Explore a world of financial possibilities with Central Capital Solutions. Let us guide you towards a brighter future, one loan at a time.
For more information click here – https://ccs.financial/