Keyna and her Ecoferia In Dominical "Unite Communities, Hands And Hearts"
Costa Rica and its wonderful characteristics, in addition to its hardworking people, does not lose its charm, rather it is getting stronger and stronger.
And from each area, from each of its inhabitants of course, project ideas arise, which come to change the world an example has been the EcoFeria in Dominical, which already has 5 years making everyone in the community and tourists who visit them very happy.
It is always essential to know who is behind each project that today is a solid reality, and here we will detail Keyna, the CEO of EcoFeria.
It is worth mentioning that her mother, an admirable person from Costa Rica, was the one who started it all.
Keyna clarified that the idea did not come about because that is how she and her siblings were raised, "we were born with the strength to create good for the community and our nature".
What are her roots and her parents' teachings?
Keyna is a native of Dominicalito Beach, Bahia Ballena, Osa, Puntarenas.
For this great woman, the teachings of her grandfather who raised her together with her mother, and that she keeps today are the value of work, love for nature, agriculture as a sacred profession, the importance of healthy food, "our body is our temple, we must take care of it as such, education as the basis to face life and achieve our dreams, and above all love and respect for God'.
Her grandfather always accompanied her mother on every adventure. From a very young age, Keyna and her siblings were taken out of the city of San Jose to grow up in nature where there was no electricity or drinking water.
"It was always my mother's wish to go and be surrounded by nature so that we would understand how important it was to connect with the earth, with God, despite all that we never lacked education, we lived in a house full of books where we had within reach all the information we needed from world events, religions, economics, arts, it was impressive the education that our mother gave us, a very hardworking woman in the social, communities and also, our grandfather with impeccable values, very punctual," said Keyna.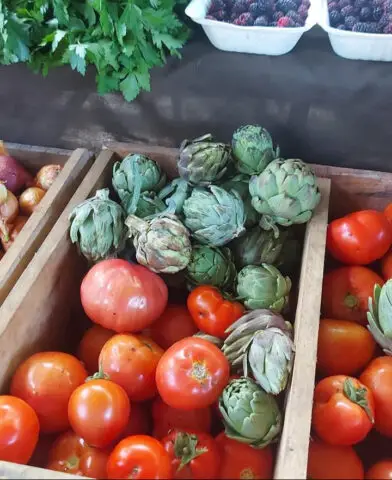 Entrepreneurship and Learning Every Day 
Keyna was only 2 years in college and since she decided not to continue, she traveled to the United States where she met the father of her children, and already being self-taught thanks to her mother, she took the path of entrepreneurship.
She focused on the area of health, the need to have natural products since the skin is the biggest thing we have and according to Keyna, everything affects us for better or worse, "when I got pregnant a world opened up for me, I was born to be a mother, I am dedicated one hundred percent to understand what my children need, in their spiritual, emotional and physical formation. I have spent years studying the growth of children from the womb, even before conceiving, adolescence, and everything about the local economy, from the way we grow, how we are educated, the protection of farmers, surrounded by local leaders, the issue of agrochemicals for the struggle of the pineapple plantations, always infinite learning," she said.
The CEO of the EcoFeria has always been a lover of learning, for example on the subject of seed oils, soybean, and corn, -which can be so harmful to the body-, then on transgenics and so on, "we are working on the formation of a new land, and we must continue to educate ourselves, with the issue of water as well, because every day something new comes up and so on".
The EcoFeria is a world of possibilities for Costa Rican agriculture.
The EcoFeria was founded by Keyna's mother, she wanted to create a place where producers would come to offer their products directly to the community; it was born with five vendors and five clients, "Thursday she told me that the EcoFeria was going to be on Friday (the following day) and I asked my mom, but are you going to have a fair without clients? and she answered: if the vendors arrive, the clients arrive".
For the second fair, Keyna decided to take charge, with the unconditional support of her sister Krishna, they were lucky enough to be offered immediately the space where they are now, which is an impressive amphitheater, it became a project that today is a fact, "I dreamed of it, I have always gone to fairs or markets anywhere I go, my mom had that impulse and I had to follow it up. Now I am the CEO, but the EcoFeria is made up of a whole community because we maintain: that whenever we need help or advice from someone, we look for a member of the community who is an expert on the subject, older people who know about the agricultural area of Dominical," she added.
They are a group of Costa Rican women who work for a multicultural population, we say that because there are too many people from other countries in the area, which for Keyna, is very nice to honor, and thanks to the fact that they love the EcoFeria and support it, every week, they can get ahead, therefore, they are all part of it.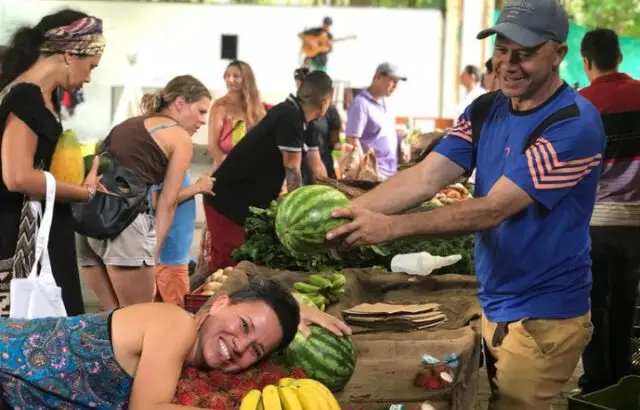 What is the purpose? Faithfully believing that they are forming the new humanity, "We need a change and that change, I think, should be from the community markets, from the farmers' fairs, where the community gathers".
The concept of a fair for Keyna, her mom, and sister Krishna, is not just a place to go shopping, it is to know the hands that create the products you eat, who is behind each thing you put in your mouth, how you nourish your body, skin, your thoughts, "how you feel all that has to do with each farmer".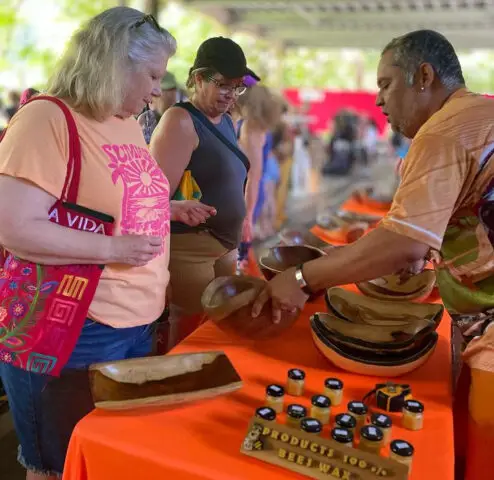 At the EcoFeria there is a new slogan "What land do you eat", because from that land you are creating the being you are, you are raising your children and everything around you.
The Agriculture Fair, is open to the public every Friday from 8 am to 1 pm with live music, not every Friday, but at least once a month, with artistic activities such as workshops, activities of patriotic day celebrations where they tell the history of Costa Rica and why those dates are celebrated, they have a lifeguard stand, "if there is any person in the community that maintains a project and needs support, our doors are always open, we have made different collections for other ventures for example: Community Carbon Tree and others; now we are working with Costas Verdes to see if we do a reforestation of trees in Dominicalito beach, we are working with the project Asociación de Buenas Acciones Dominical, to support them in the different events they do and sponsor them" Keyna detailed.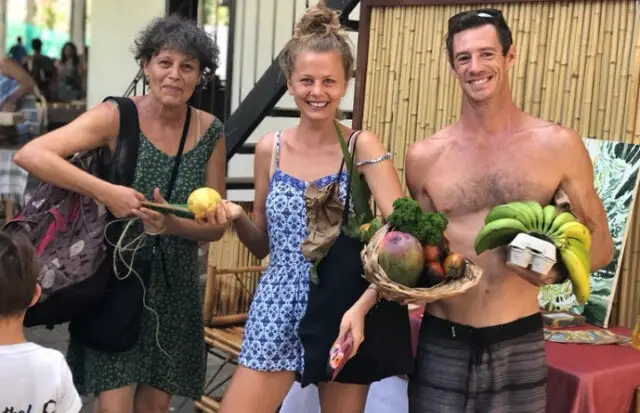 Keyna and her team have held 2 community events: one was the Christmas Fair last year, which in her opinion was beautiful, and a night event in which they joined with members of the community and most of the projects in the area, the funds were one hundred percent to restore the Dominical children's park, "we did not earn anything for us, the proceeds went to the park; with us participated members of Domi Plaza, the University of Costa Rica, the Ministry of Culture and the National University". The other event was with the local dance company, totally free for the community, and at night, 300 people attended, the funds collected went to support the co-school of Dominical.
Keyna reported, that they are currently working on the Freedon Festival which is Bitcoin Jungle, which to the knowledge of many Bitcoin is a currency, "in the project, there are more than 100 businesses that accept the currency in the area. It is worth noting that with Bitcoin, a new type of tourism is being created in the locality since people can pay and have coffee, and food, everywhere, it is fabulous because we have even had characters who have visited us thanks to this project. In January is the Freedon Festival where the EcoFeria will be in charge of the community market within the event, that excites us a lot, we go hand in hand with Bitcoin Jungle, together we have made several significant contributions," he said.
What still needs to be done?
Regarding our question about what Keyna considers she still has to do, she assured us that she is where she should be "and what we still have to do is what we are building with the actions we are doing today. I feel very complete, I feel that many opportunities and beautiful experiences will come in my personal and work life, but I also feel that I am well, that is what makes us EcoFeria, and we continue to move forward".
Finally, the woman behind the EcoFeria, mother of two children, considers that she leads a busy but beautiful life, "being with them, with my family is super nice, with them we can meditate, go to the river, connect with nature, to the sea… I spend my time with nature to listen to it and to listen to myself so I can give the best of myself".
If you want to follow their accounts, to learn more about their activities you can follow them @keyna.ac, @ecoferiadominical, @thebitcoinjungle on Instagram and Twitter, or now "X".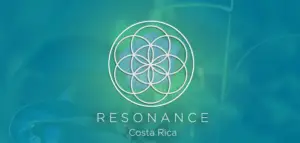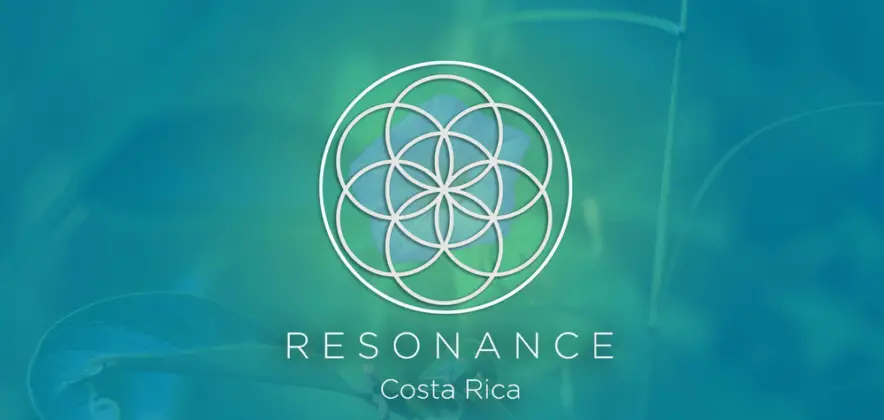 OECD Will Hold Its First Environmental Sustainability Summit in Costa Rica
On October 5, Costa Rica will host the Ministerial Summit of the Organization for Economic Cooperation and Development (OECD) on Environmental Sustainability.  This will be the first edition of the event and will have the theme "Economic resilience, green and fair transition."The meeting will take place at the Costa Rica Convention Center.
 Among the guests are government officials from the areas of Environment, Commerce; Economy and Labor of the countries of Latin America and the Caribbean and members of the OECD.  Also from international organizations such as banks, United Nations agencies and organizations.
 The Summit is co-organized by the OECD, the Ministry of Foreign Trade (COMEX), the Ministry of Environment and Energy (MINAE) and has the support of the European Union.  It also responds to the OECD Regional Program for Latin America and the Caribbean (PRLAC), which concentrates regional efforts on sustainability and achievement of the 2030 Agenda.
 The OECD keeps an eye on the environment
The Summit is part of the OECD Environmental Sustainability Week, which will be hosting a series of events linked to environmental issues, focused on issues of youth, trade, employment, regulatory policy;  circular economy, contribution of the private sector to the green transition, role of civil society,
A rapid and fair transition towards a low-carbon economy in the region
 "The meeting aims to enrich the exchange of points of view and experiences between policy makers and, in this way generate contributions on how to guarantee a rapid and fair transition towards a low-carbon economy in the region," the organization announced.
 Additionally, issues from the environmental agenda and the green trade agenda will be analyzed.At the event, it is expected to show progress that Costa Rica has had in projects such as climate adaptation and environmental services.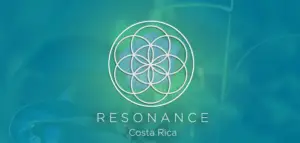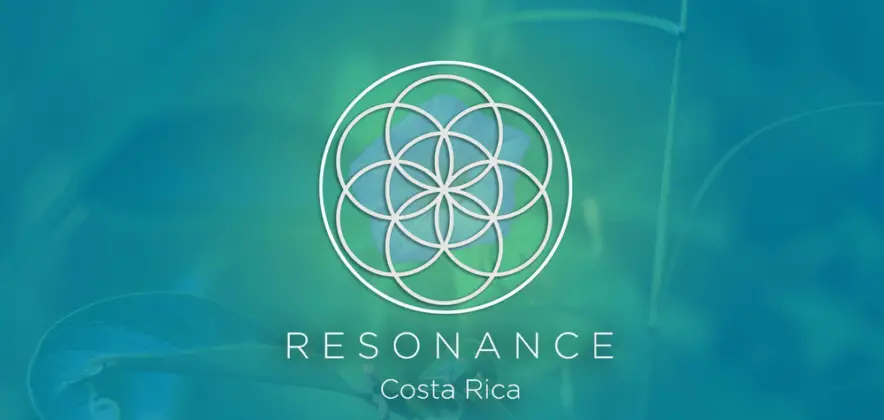 Costa Rica and Panama Seek Joint Strategies For Migrant Crisis :
President Rodrigo Chaves will travel to Panama on October 6th and 7th for meetings with President Laurentino Cortizo focused on addressing the migrant crisis unfolding in the Darien Gap region along their shared border.
After discussions between the leaders, Chaves and Cortizo plan to visit a migrant camp on the Panamanian side that provides humanitarian aid to the influx traversing the perilous Darien jungle seeking to reach North America.
Minister of Communication Jorge Rodriguez stated the visit will allow Presidents Chaves and Cortizo to engage directly with migrants and demonstrate joint efforts between the two nations to handle significant population flows.
Rodriguez noted the trip aligns with Costa Rica's commitment to the U.S. to maintain safe, orderly migration while respecting national sovereignty. Chaves will depart for Panama on October 5th.
Over the weekend, Panama's Security Minister Juan Manuel Pino met his Costa Rican counterpart Mario Zamora. Both countries aim to establish concrete measures to alleviate pressures from record numbers crossing the Darien Gap this year.
Data shows over 390,000 migrants, primarily from Venezuela and Ecuador, have entered Panama through the lawless jungle in 2022 thus far. The sheer volume has strained resources and services in border regions.
Minister Rodriguez acknowledged limited capabilities to manage an unprecedented situation. The large migrant presence has burdened local communities like Paso Canoas, where residents have protested negative impacts on security, health services, and more.
By witnessing realities firsthand and coordinating responses, Presidents Cortizo and Chaves hope to mitigate fallout while upholding migrant protections. Their discussions will address deploying resources efficiently and securing international assistance.
With migration flows expected to remain high in coming years, experts call the leaders' engagement a positive step. But successfully balancing border stability and compassionate policies will require sustained regional cooperation and aid from developed nations.
As nearby transit hubs, Panama and Costa Rica's futures are intertwined. Joint strategies arising from Chaves' upcoming visit can set the tone for the cooperative spirit needed to confront mounting shared challenges.
An Essential Component of Tico Society ⋆ The Costa Rica News
The Afro-descendants of Costa Rica have played a significant role in shaping the cultural and historical landscape of the country. With a rich and diverse heritage, they have contributed to the social, economic, and political development of Costa Rica.
The presence of Afro-descendants in Costa Rica can be traced back to the colonial era when African slaves were brought to the region to work on plantations and in the mining industry. Over time, these individuals formed communities and established their own cultural traditions, which have been passed down through generations.
Music and dance
One of the most notable contributions of Afro-descendants in Costa Rica is in the field of music and dance. The vibrant rhythms of Afro-Caribbean music, such as calypso, reggae, and salsa, have become an integral part of the country's cultural identity. Traditional dances like the Limón dance and the PuntoGuanacasteco showcase the unique blend of African and indigenous influences.
Politics
In addition to their cultural contributions, Afro-descendants have also made significant strides in the political arena. Despite facing historical discrimination and marginalization, individuals of African descent have fought for their rights and representation. In recent years, there has been an increase in Afro-Costa Rican politicians, activists, and leaders advocating for social justice and equality.
Economy
Economically, Afro-descendants have made notable contributions to various industries, particularly in agriculture and tourism. The province of Limón, located on the Caribbean coast, is known for its banana plantations, which have been a major source of employment for Afro-Costa Ricans. Additionally, the vibrant Afro-Caribbean culture and natural beauty of the region have attracted tourists from around the world, contributing to the local economy.
Despite these contributions, Afro-descendants in Costa Rica continue to face challenges and inequalities. Discrimination and socioeconomic disparities persist, limiting access to education, healthcare, and employment opportunities. Efforts are being made to address these issues through affirmative action policies, awareness campaigns, and community empowerment initiatives.
The Afro-descendants of Costa Rica have left an indelible mark on the country's history and culture. Their contributions in music, dance, politics, and the economy have enriched the nation's identity. However, it is crucial to recognize and address the ongoing challenges faced by Afro-Costa Ricans to ensure a more inclusive and equitable society for all. By celebrating and embracing the diversity of its population, Costa Rica can continue to thrive as a multicultural nation.