Reasons Why Costa Rica is Your Best Option for Real Estate Investment in 2023 ⋆ The Costa Rica News
Costa Rica has emerged as a top choice for real estate investment, offering a multitude of advantages that make it an appealing destination for property buyers. With a growing market and a range of property options, Costa Rica provides ample opportunities for investors seeking short-term rentability or long-term leases. Furthermore, property values in Costa Rica have shown a consistent upward trend, making it a lucrative investment option.
Tax benefits
One of the key attractions of real estate ownership in Costa Rica is the tax benefits it offers. Investors can benefit from reduced income taxes, caps on capital gains taxes, and waivers from estate taxes and transfer fees. These incentives make Costa Rica an attractive choice for individuals looking to maximize their financial gains.
Stable economy
Additionally, Costa Rica's stable economy and improving infrastructure have contributed to its rise as a preferred real estate investment destination. The country's commitment to sustainability and eco-tourism has garnered international recognition, making it an increasingly popular choice among tourists and investors alike. The outstanding natural beauty of Costa Rica, which includes diverse landscapes and a plethora of outdoor activities, adds to its allure as a real estate investment hotspot.
Costa Rica's real estate industry has experienced rapid growth, with property prices on the rise. However, compared to neighboring countries, Costa Rica still offers affordability, making it an attractive choice for investors seeking value for their money. The demand for beachside properties, particularly from US buyers, has driven up prices in certain areas such as the Nicoya Peninsula, further highlighting the potential for profitable investments in the country.
Factors to consider
Before making a real estate investment in Costa Rica, there are several factors to consider. Infrastructure, location, local laws, and amenities play a crucial role in determining the suitability of a property. Conducting thorough research on local markets, laws, and regulations is essential to make informed decisions. Networking with experts in Costa Rican real estate can provide valuable insights and guidance throughout the investment process.
Costa Rica offers a compelling proposition for real estate investment. With a growing market, increasing property values, and attractive tax benefits, it presents an ideal environment for investors looking to diversify their portfolios. The country's natural beauty, commitment to sustainability, and improving infrastructure further enhance its appeal. However, it is crucial to approach real estate investment in Costa Rica with careful consideration, taking into account factors such as location, infrastructure, and legal requirements. With the right approach and expert guidance, Costa Rica can undoubtedly be a rewarding destination for real estate investment.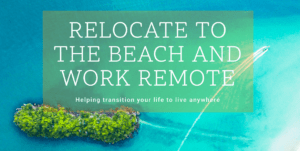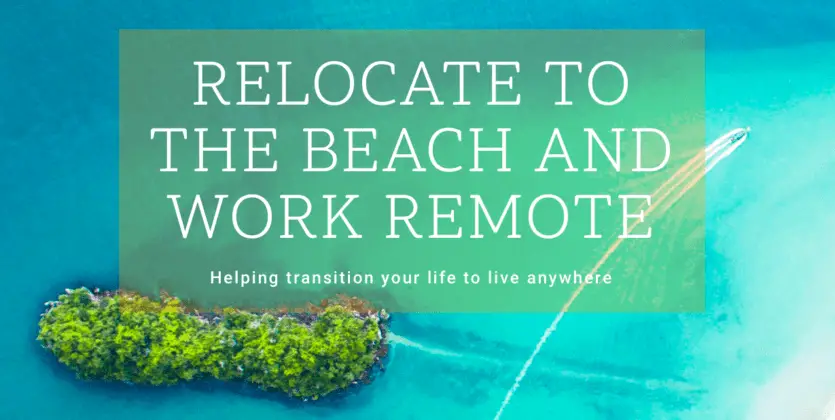 Costa Rica Issues Health Alert Amid Pediatric Respiratory Surge :
Costa Rica's Ministry of Health has sounded the alarm in response to a troubling surge in respiratory illnesses among the nation's children.
Over the past two weeks, hospitals have reported an average of 117 daily pediatric admissions for respiratory viruses. The influx has strained emergency services, with bed occupancy exceeding capacity at 113%. In addition to hospitalizations, over 300 cases are treated on an outpatient basis daily.
The 27-bed Intensive Care Unit has reached a staggering 214% occupancy rate given the high demand. Notably, the majority of affected children are under 5 years old, with 40% being infants under 1 year old and 60% between ages 1 and 4. Their average hospital stay lasts around 7 days, whether in the ICU or general wards. An average of 2 critically ill patients are admitted daily.
Facing this public health crisis, preventative measures are imperative. Ensuring children receive vaccinations appropriate for their age is paramount. Hand washing, especially after contact with respiratory secretions, contaminated objects, using the bathroom and before meals, is another key measure.
When coughing or sneezing, disposable tissues should be used along with proper technique. Avoiding crowded places is strongly advised, particularly taking children under 5 to mass events. Keeping children away from sick individuals reduces transmission risks.
According to the Ministry of Health, should your child exhibit symptoms, seeking prompt medical care is vital. Administering medications without prior consultation is discouraged. Opting for outdoor activities in well-ventilated areas is recommended. Children with respiratory symptoms, diarrhea or vomiting should refrain from educational institutions.
Promoting prevention is essential not just for respiratory diseases but also gastrointestinal illnesses. Individuals requiring specialized care should first visit appropriate primary care facilities.
With hospitals stretched thin, the public must take responsibility and exercise vigilance. Following preventative protocols, recognizing warning signs early and accessing care at the first signs of illness in children will be critical to containing this crisis.
The health and safety of Costa Rica's youth hangs in the balance. As alarming reports continue to emerge, Costa Ricans must come together to enact measures that safeguard the health of the nation's children during this precarious time.
TV Star Natalia Rodríguez's Thrilling African Adventure Leaves Her 'Speechless – The Costa Rican Times
All Photos from the Instagram of Natalia Rodriguez
TV presenter and journalist Natalia Rodríguez realized one of her biggest dreams as she ventured into Africa to get up-close with elephants. The star chronicled her incredible Tanzanian journey across social media platforms, showcasing not only elephants but also a variety of wildlife including lions, leopards, and boars.
Safari of a Lifetime in Tanzania's National Parks:
After waiting for two years, Rodríguez finally visited Serengeti National Park in Tanzania, a location she had long yearned to explore. In Serengeti and Tarangire, she had the unforgettable experience of being close to elephants, which she described as an emotion that left her "speechless." Adding icing to the cake, she even witnessed a baby elephant being nursed.
The Diverse Faces of Tanzania:
Rodríguez didn't just stop at the wildlife. Since early September, she has been soaking up Tanzania's rich culture and history. Each of her posts is a tapestry of curious facts and stunning visuals of Africa's flora and fauna.
From Giant Turtles to Queen's Birth Home:
One of her first captivating experiences involved meeting giant turtles, some of whom are as old as 198 years. "They are on Prison Island, 5 km off the coast of Zanzibar. This island was once a slave holding area and later a malaria and yellow fever hospital in the 1870s," she elaborated in her post.
Her itinerary also includes a visit to the birth home of the legendary singer Freddie Mercury of the band Queen.
An Eye for Cultural Sensitivity:
While in Zanzibar, Rodríguez opted for more modest attire in line with the country's Muslim majority, not wanting to be out of sync with local customs.
More Than Just Wildlife Photography:
In addition to capturing breathtaking images of various animal species, Rodríguez also shared that park employees periodically clean up animal bones. These bones are later displayed in museums or other places for photographic purposes, serving as a reminder of the circle of life.
Costa Rica Held the 1st Central American Space Congress 2023 ⋆ The Costa Rica News
The Central American Space Congress (CEC23), one of the most anticipated events in the space field in the region, was held from September 12 to 14 at the Rodrigo Headquarters Facio of the University of Costa Rica.
 During three exciting days of talks, panels and coexistence spaces, experts and enthusiasts of the space industry discussed the space ecosystem, the development of space capabilities, space science and technology, in order to generate knowledge, collaborations between actors and potential businesses in the countries of the region.
 "It was an unprecedented opportunity to create an inclusive platform for the formation of new alliances and collaborations and thus promote the aerospace field in our respective countries, generating opportunities for entrepreneurs, but also for our students," said Leonora de Lemos, professor at the University of Costa Rica and representative of the CEC2023 organizing committee.
Notable exhibitors
 Among the exhibitors, Costa Rican engineer Sandra Cauffman, Andrés Mora and Carlos Fontanot from the US space agency NASA stand out;  the lawyer with a specialty in aeronautics, AlinaNassar;  oceanographer Melania Guerra;  MizanulChowdhury of the Massachusetts Institute of Technology;  Gustavo Cabrera, coordinator of the Latin American and Caribbean Space Agency;  Luis Zea, associate professor in the department of aerospace engineering sciences at the University of Colorado Boulder;  the engineer Leonora de Lemos;  Carlos Duarte from the Mexican Space Agency (AEM), Dana Scarlet, robotics teacher at the Ella She is Ella Foundation mission;  RachitBahtia of LeoLabs;  Katherine Herrera, expert space microbiologist;  Franklin Chang Diaz and Elías Solórzano of the MDA.
 "CEC2023 was a real opportunity for a 17-year-old student from Central America to talk directly with representatives of the highest level of the American Space Agency NASA about her ideas and aspirations and vice versa," celebrated engineer Andrés Mora, manager of the idea that gave rise to the congress.
 "Historically, the region has not been a leader in previous industrial revolutions, but that does not mean it should be that way forever.  New commercial platforms in space will allow companies from all over the world to be key participants in this new industrial revolution," concluded Guatemalan Luis Zea.
About CINDE
 For more than 40 years, the Costa Rican Coalition of Development Initiatives (CINDE) has worked to attract foreign direct investment to the country.  Throughout its history, CINDE has provided support to more than 400 multinational companies established in Costa Rica in various industries, including manufacturing, services, life sciences and tourism infrastructure.  As a private, apolitical organization declared to be of national interest, the agency has been classified since 2017 – and now, for five consecutive years – by the International Trade Center (ITC) as the best investment attraction agency of the world.