Reflections on the Antorcha de la Independencia :
It was still dark. The air was dense, though it remained free from the tropical sun's grasp and its sweltering heat. The night smelled dusty, woody, and sweet; crickets gave the whole scene that energy so emblematic of the lowlands of Costa Rica's Pacific Northwest.
We chattered happily, yet the initial adrenaline rush was wearing off slightly, each of us trying our best to remain alert—the reggaeton sounding from someone's small portable speaker coming to our aide. The slowly revolving, blinking lights of police vehicles and an ambulance illuminated the gathering of students from across Monteverde. All waiting.
Suddenly, people started shouting excitedly, pointing to the other side of the bridge to our right. The sound of sirens started growing louder and louder as lights appeared in the distance. Following our teachers' orders, we assembled in little groups, and those of us who would meet the arriving delegation headed out to the Pan-American highway, preparing ourselves to briefly accompany the Antorcha de la Independencia making its way from Guatemala City to Cartago. In due course, we would light our own smaller torch with its flame, taking the fire back up the mountain to our hometown of Monteverde while it continued to its destination.
I could feel my heart pumping ferociously, my breath quickening, the nerves building in my body. I knew what I had to do: I was to receive the torch from another runner and, carrying it high above me, was to run at the forefront of the procession. Still, what if I couldn't run fast enough? What if I dropped it?
The deafening sirens reverberated in my ears as we joined the oncoming rush of runners, trailed by a line of cars and surrounded by a swarm of motorcycles. We started to run with them. I felt my feet pound the asphalt as I focused all my energy on moving my body forward, on keeping up the pace.
And then, it was my turn. As I stretched out my right arm to take hold of the torch—running still—the first thing I noticed, before the other runner had even let go, was how heavy it was. The metal felt warm to the touch, given life by the previous hands that had held it.
Focusing on the weight and the warmth, I could no longer entertain earlier doubts. I lifted the torch as high as I could, and I ran. My steps started synchronizing with the regular wailing of the siren, my heart quickly following suit. Just as I began to feel the nerves wash away, replaced by elation, it was time to pass the torch on to the next person, to the next outstretched hand.
Since 1964, in September, the Antorcha de la Independencia journeys from Guatemala through Honduras, El Salvador, and Nicaragua to 9inish in Costa Rica. It is carried on foot by students over hundreds of kilometers, retracing the route the news of our independence from the Spanish Crown followed over two centuries ago. In Costa Rica, some 22,000 students participate in this civic act annually. Alongside parades and lanterns, it has become an emblem of our Independence Day celebrations.
Originally ideated to jointly celebrate this pivotal historical event in a shared origin story, the journey symbolizes unity and comradery between these five nations. The torch itself, and the 9lame it transports, also speak to ideals of peace and liberty, to the promise of—or hope for— a better tomorrow.
"May that light of the national fire invite us today and always to leave the negative behind to move towards the positive," Costa Rican Minister of Education, Anna Katharina Müller Castro, declared upon accepting the torch from her Nicaraguan counterpart at the Peñas Blancas border this September 13th.
Yet as this torch travels, perhaps its greatest effect is on the carrier—on the young person tasked with fulfilling its fate, passing it on—still ablaze—to the next pair of hands that will do the same. Moving from hand to hand in this way, it is a testament to collaboration not just between nations but between citizens of the same one. Because the torch's journey relies on a collective effort, a receiving and giving that ultimately enables its movement through Costa Rican territory, it serves as an exercise in cooperation.
Moreover, it invites young people to actively participate in upholding the values underpinning the fabric of this country. Each person through whose hands this fire passes is entrusted with the survival of this delicate flame and, therefore, simultaneously entrusted with the continuation of the Costa Rican story. Through carrying the torch, students feel the privilege of inheriting a peaceful and free country and are given the responsibility of continuing the construction of a better society.
It was this sense of privilege and responsibility that fueled each step I took as we ran the torch up the winding dirt road to Monteverde, the sun now oozing over the mountains and creeping into the surrounding valleys. We ran by houses where elderly folks sat on their porches awaiting the procession; they would smile and wave.
We ran past schools, where, each time, we passed the flame on to younger children after singing the Costa Rican National Anthem. And, when we finally arrived in Monteverde, we were greeted by honks and cheers, immersed in a sea of blue, white, and red.
I felt pride and joy emanating in waves from each fiber of my exhausted body. To me, it was as though I had contributed to something much larger than myself, as though I had done something for the country I loved so much, for the ideals I held so dear.
The torch run is merely a tradition—a ritual with little pragmatic power over policy. And yet, perhaps our democracies would benefit from more of such activities, more opportunities to engage with others in spaces that are not heated, polarized, or antagonistic, but rather ones that are celebratory and fun, an expression of gratitude and appreciation, a symbol of hope.
Our democracies must be more than a series of bureaucratic acts—more than politics and voting. Democracies require a dēmos, a people. A people made up of shared values. A people with a sense of collective responsibility for each other's well-being. A people connected through a common understanding of history.
That is not to say that disagreement on these matters cannot or should not exist—indeed, such shared understandings must be forged through a widespread reckoning with both empirical facts and contrasting worldviews. Yet such disagreements necessitate members to at least agree on the rules of the game: it requires the willingness to engage in this difficult work with others, and it requires active participation.
It is vital, therefore, that members of democracies not only understand but truly feel their value as part of this political community. Each person shares responsibility for the preservation of present liberties and the improvement of the current state of affairs. Spaces for individuals to participate in democracy beyond the political can foster a sense of collective purpose and an understanding of the importance of both working with others and of one's own engagement. Rituals such as the Antorcha de la Independencia could be a starting point for a deeper understanding of democracy as a lived experience.
Written for The Tico Times by Tara Hein, funded by Stanford University. All views are Tara's own.
OECD Will Hold Its First Environmental Sustainability Summit in Costa Rica
On October 5, Costa Rica will host the Ministerial Summit of the Organization for Economic Cooperation and Development (OECD) on Environmental Sustainability.  This will be the first edition of the event and will have the theme "Economic resilience, green and fair transition."The meeting will take place at the Costa Rica Convention Center.
 Among the guests are government officials from the areas of Environment, Commerce; Economy and Labor of the countries of Latin America and the Caribbean and members of the OECD.  Also from international organizations such as banks, United Nations agencies and organizations.
 The Summit is co-organized by the OECD, the Ministry of Foreign Trade (COMEX), the Ministry of Environment and Energy (MINAE) and has the support of the European Union.  It also responds to the OECD Regional Program for Latin America and the Caribbean (PRLAC), which concentrates regional efforts on sustainability and achievement of the 2030 Agenda.
 The OECD keeps an eye on the environment
The Summit is part of the OECD Environmental Sustainability Week, which will be hosting a series of events linked to environmental issues, focused on issues of youth, trade, employment, regulatory policy;  circular economy, contribution of the private sector to the green transition, role of civil society,
A rapid and fair transition towards a low-carbon economy in the region
 "The meeting aims to enrich the exchange of points of view and experiences between policy makers and, in this way generate contributions on how to guarantee a rapid and fair transition towards a low-carbon economy in the region," the organization announced.
 Additionally, issues from the environmental agenda and the green trade agenda will be analyzed.At the event, it is expected to show progress that Costa Rica has had in projects such as climate adaptation and environmental services.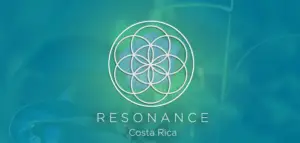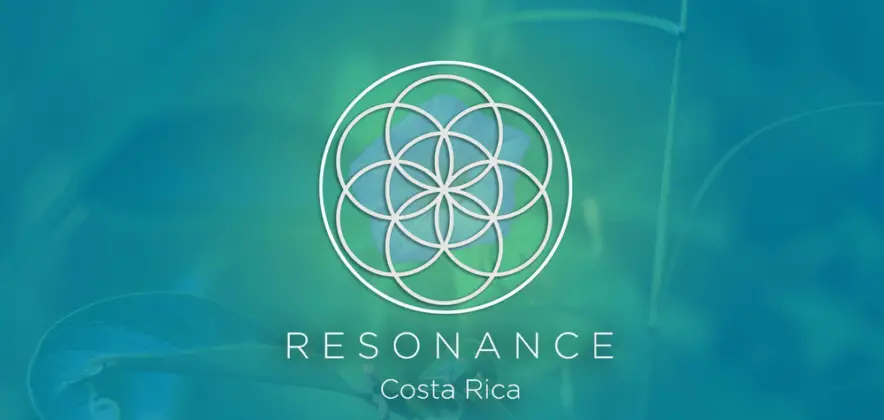 Costa Rica and Panama Seek Joint Strategies For Migrant Crisis :
President Rodrigo Chaves will travel to Panama on October 6th and 7th for meetings with President Laurentino Cortizo focused on addressing the migrant crisis unfolding in the Darien Gap region along their shared border.
After discussions between the leaders, Chaves and Cortizo plan to visit a migrant camp on the Panamanian side that provides humanitarian aid to the influx traversing the perilous Darien jungle seeking to reach North America.
Minister of Communication Jorge Rodriguez stated the visit will allow Presidents Chaves and Cortizo to engage directly with migrants and demonstrate joint efforts between the two nations to handle significant population flows.
Rodriguez noted the trip aligns with Costa Rica's commitment to the U.S. to maintain safe, orderly migration while respecting national sovereignty. Chaves will depart for Panama on October 5th.
Over the weekend, Panama's Security Minister Juan Manuel Pino met his Costa Rican counterpart Mario Zamora. Both countries aim to establish concrete measures to alleviate pressures from record numbers crossing the Darien Gap this year.
Data shows over 390,000 migrants, primarily from Venezuela and Ecuador, have entered Panama through the lawless jungle in 2022 thus far. The sheer volume has strained resources and services in border regions.
Minister Rodriguez acknowledged limited capabilities to manage an unprecedented situation. The large migrant presence has burdened local communities like Paso Canoas, where residents have protested negative impacts on security, health services, and more.
By witnessing realities firsthand and coordinating responses, Presidents Cortizo and Chaves hope to mitigate fallout while upholding migrant protections. Their discussions will address deploying resources efficiently and securing international assistance.
With migration flows expected to remain high in coming years, experts call the leaders' engagement a positive step. But successfully balancing border stability and compassionate policies will require sustained regional cooperation and aid from developed nations.
As nearby transit hubs, Panama and Costa Rica's futures are intertwined. Joint strategies arising from Chaves' upcoming visit can set the tone for the cooperative spirit needed to confront mounting shared challenges.
An Essential Component of Tico Society ⋆ The Costa Rica News
The Afro-descendants of Costa Rica have played a significant role in shaping the cultural and historical landscape of the country. With a rich and diverse heritage, they have contributed to the social, economic, and political development of Costa Rica.
The presence of Afro-descendants in Costa Rica can be traced back to the colonial era when African slaves were brought to the region to work on plantations and in the mining industry. Over time, these individuals formed communities and established their own cultural traditions, which have been passed down through generations.
Music and dance
One of the most notable contributions of Afro-descendants in Costa Rica is in the field of music and dance. The vibrant rhythms of Afro-Caribbean music, such as calypso, reggae, and salsa, have become an integral part of the country's cultural identity. Traditional dances like the Limón dance and the PuntoGuanacasteco showcase the unique blend of African and indigenous influences.
Politics
In addition to their cultural contributions, Afro-descendants have also made significant strides in the political arena. Despite facing historical discrimination and marginalization, individuals of African descent have fought for their rights and representation. In recent years, there has been an increase in Afro-Costa Rican politicians, activists, and leaders advocating for social justice and equality.
Economy
Economically, Afro-descendants have made notable contributions to various industries, particularly in agriculture and tourism. The province of Limón, located on the Caribbean coast, is known for its banana plantations, which have been a major source of employment for Afro-Costa Ricans. Additionally, the vibrant Afro-Caribbean culture and natural beauty of the region have attracted tourists from around the world, contributing to the local economy.
Despite these contributions, Afro-descendants in Costa Rica continue to face challenges and inequalities. Discrimination and socioeconomic disparities persist, limiting access to education, healthcare, and employment opportunities. Efforts are being made to address these issues through affirmative action policies, awareness campaigns, and community empowerment initiatives.
The Afro-descendants of Costa Rica have left an indelible mark on the country's history and culture. Their contributions in music, dance, politics, and the economy have enriched the nation's identity. However, it is crucial to recognize and address the ongoing challenges faced by Afro-Costa Ricans to ensure a more inclusive and equitable society for all. By celebrating and embracing the diversity of its population, Costa Rica can continue to thrive as a multicultural nation.