Stevie Ray Vaughan Tribute Night in Costa Rica :
Costa Rican musicians are preparing a tribute for U.S. blues and rock icon Stevie Ray Vaughan. The event will take place at the Jazz Café Escazú on September 20 at 8:30 p.m.
This night promises to take guests back to the 1980s and relive the legacy of one of Austin's greatest and a major inspiration to many.
In Costa Rica, Vaughan's influence resonates deeply within the music community. Esteemed musicians, including Aaron Retana, associated with the Philharmonic Orchestra of Costa Rica, and revered guitarist and music producer, Carlos Domínguez, regard Vaughan as a guiding star in their musical journeys.
Deeply inspired and touched by his creations, they decided the best way to honor Vaughan was to do what he loved most: play music.
The group of talented Costa Ricans would like to extend a warm invitation to all his fans and those who love the genre.
"Join us for a Stevie Ray Vaughan Tribute Night at the Jazz Café Escazú on September 20th. Dive into the enchanting world of blues and rock, as we revisit Vaughan's timeless classics," they said.
Stevie Ray Vaughan was an icon of blues and rock music from the 1980s. This guitarist, singer, and songwriter, originally from Austin, Texas, was musically influenced by great blues artists such as B. B. King, Albert King, Freddie King, Buddy Guy, Otis Rush, and Jimi Hendrix.
Throughout his extensive musical career, Vaughan formed the band "Double Trouble" with which he achieved much of his success. His first album, "Texas Flood", includes two of his most popular hits, "Pride and Joy" and "I'm Cryin'."
The life of this great musician was overshadowed by problems with the authorities and the abuse of illicit substances. However, this did not prevent Vaughan from receiving a large number of awards and recognitions both during his lifetime and posthumously.
He won six Grammy awards and ten Austin Music awards. In 2000, he was posthumously inducted into the Blues Hall of Fame. Rolling Stone magazine ranked him seventh among the best guitarists of all time. In 2015, Vaughan and his band Double Trouble were inducted into the Rock and Roll Hall of Fame.
Tickets are available for purchase on the website: https://www.tiquetebox.app or on the day of the event at the venue.
OECD Will Hold Its First Environmental Sustainability Summit in Costa Rica
On October 5, Costa Rica will host the Ministerial Summit of the Organization for Economic Cooperation and Development (OECD) on Environmental Sustainability.  This will be the first edition of the event and will have the theme "Economic resilience, green and fair transition."The meeting will take place at the Costa Rica Convention Center.
 Among the guests are government officials from the areas of Environment, Commerce; Economy and Labor of the countries of Latin America and the Caribbean and members of the OECD.  Also from international organizations such as banks, United Nations agencies and organizations.
 The Summit is co-organized by the OECD, the Ministry of Foreign Trade (COMEX), the Ministry of Environment and Energy (MINAE) and has the support of the European Union.  It also responds to the OECD Regional Program for Latin America and the Caribbean (PRLAC), which concentrates regional efforts on sustainability and achievement of the 2030 Agenda.
 The OECD keeps an eye on the environment
The Summit is part of the OECD Environmental Sustainability Week, which will be hosting a series of events linked to environmental issues, focused on issues of youth, trade, employment, regulatory policy;  circular economy, contribution of the private sector to the green transition, role of civil society,
A rapid and fair transition towards a low-carbon economy in the region
 "The meeting aims to enrich the exchange of points of view and experiences between policy makers and, in this way generate contributions on how to guarantee a rapid and fair transition towards a low-carbon economy in the region," the organization announced.
 Additionally, issues from the environmental agenda and the green trade agenda will be analyzed.At the event, it is expected to show progress that Costa Rica has had in projects such as climate adaptation and environmental services.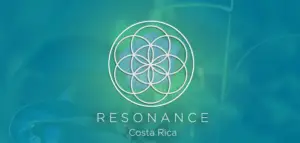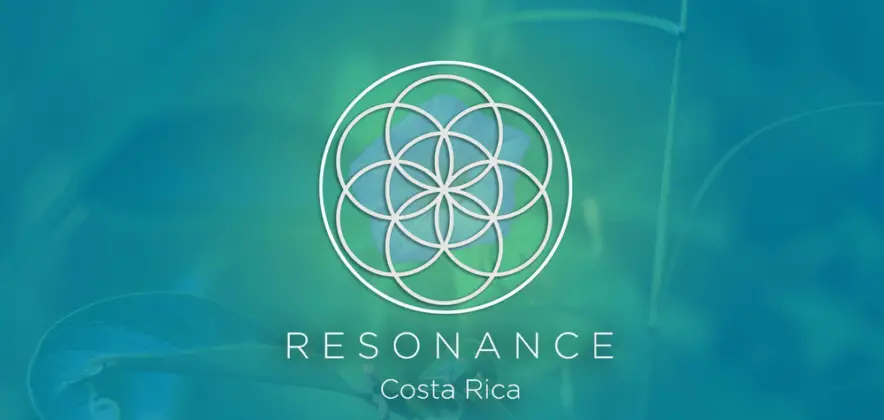 Costa Rica and Panama Seek Joint Strategies For Migrant Crisis :
President Rodrigo Chaves will travel to Panama on October 6th and 7th for meetings with President Laurentino Cortizo focused on addressing the migrant crisis unfolding in the Darien Gap region along their shared border.
After discussions between the leaders, Chaves and Cortizo plan to visit a migrant camp on the Panamanian side that provides humanitarian aid to the influx traversing the perilous Darien jungle seeking to reach North America.
Minister of Communication Jorge Rodriguez stated the visit will allow Presidents Chaves and Cortizo to engage directly with migrants and demonstrate joint efforts between the two nations to handle significant population flows.
Rodriguez noted the trip aligns with Costa Rica's commitment to the U.S. to maintain safe, orderly migration while respecting national sovereignty. Chaves will depart for Panama on October 5th.
Over the weekend, Panama's Security Minister Juan Manuel Pino met his Costa Rican counterpart Mario Zamora. Both countries aim to establish concrete measures to alleviate pressures from record numbers crossing the Darien Gap this year.
Data shows over 390,000 migrants, primarily from Venezuela and Ecuador, have entered Panama through the lawless jungle in 2022 thus far. The sheer volume has strained resources and services in border regions.
Minister Rodriguez acknowledged limited capabilities to manage an unprecedented situation. The large migrant presence has burdened local communities like Paso Canoas, where residents have protested negative impacts on security, health services, and more.
By witnessing realities firsthand and coordinating responses, Presidents Cortizo and Chaves hope to mitigate fallout while upholding migrant protections. Their discussions will address deploying resources efficiently and securing international assistance.
With migration flows expected to remain high in coming years, experts call the leaders' engagement a positive step. But successfully balancing border stability and compassionate policies will require sustained regional cooperation and aid from developed nations.
As nearby transit hubs, Panama and Costa Rica's futures are intertwined. Joint strategies arising from Chaves' upcoming visit can set the tone for the cooperative spirit needed to confront mounting shared challenges.
An Essential Component of Tico Society ⋆ The Costa Rica News
The Afro-descendants of Costa Rica have played a significant role in shaping the cultural and historical landscape of the country. With a rich and diverse heritage, they have contributed to the social, economic, and political development of Costa Rica.
The presence of Afro-descendants in Costa Rica can be traced back to the colonial era when African slaves were brought to the region to work on plantations and in the mining industry. Over time, these individuals formed communities and established their own cultural traditions, which have been passed down through generations.
Music and dance
One of the most notable contributions of Afro-descendants in Costa Rica is in the field of music and dance. The vibrant rhythms of Afro-Caribbean music, such as calypso, reggae, and salsa, have become an integral part of the country's cultural identity. Traditional dances like the Limón dance and the PuntoGuanacasteco showcase the unique blend of African and indigenous influences.
Politics
In addition to their cultural contributions, Afro-descendants have also made significant strides in the political arena. Despite facing historical discrimination and marginalization, individuals of African descent have fought for their rights and representation. In recent years, there has been an increase in Afro-Costa Rican politicians, activists, and leaders advocating for social justice and equality.
Economy
Economically, Afro-descendants have made notable contributions to various industries, particularly in agriculture and tourism. The province of Limón, located on the Caribbean coast, is known for its banana plantations, which have been a major source of employment for Afro-Costa Ricans. Additionally, the vibrant Afro-Caribbean culture and natural beauty of the region have attracted tourists from around the world, contributing to the local economy.
Despite these contributions, Afro-descendants in Costa Rica continue to face challenges and inequalities. Discrimination and socioeconomic disparities persist, limiting access to education, healthcare, and employment opportunities. Efforts are being made to address these issues through affirmative action policies, awareness campaigns, and community empowerment initiatives.
The Afro-descendants of Costa Rica have left an indelible mark on the country's history and culture. Their contributions in music, dance, politics, and the economy have enriched the nation's identity. However, it is crucial to recognize and address the ongoing challenges faced by Afro-Costa Ricans to ensure a more inclusive and equitable society for all. By celebrating and embracing the diversity of its population, Costa Rica can continue to thrive as a multicultural nation.