Sustainable Gastronomy Takes Into Account the Origin
We recently celebrated World Environment Day under the slogan "One Earth". This motto was the spearhead of the first Stockholm Conference in 1972, an event that put the environment on the global agenda and led to the establishment of World Environment Day on June 5th. From this first Conference 50 years ago to today: How is the health of our environment? What is the health of the people who inhabit this Earth?
It is no coincidence that after World Environment Day, the Day of Sustainable Gastronomy is celebrated on June 18th. But what is the relationship between the two themes?
TIP: Get updates on upcoming Costa Rican Retreats & Events by joining our newsletter. Don't miss out on what's happening around you! Click here.
The relationship between environment, food, and nutrition
The origin of ALL our food, including water and air, is ONE EARTH. This reality should make us reflect and become aware of the need to carry out actions that contribute to the preservation, recovery, and regeneration of our planet, of nature.
Today, 50 years after the first celebration of World Environment Day, we see with great concern how the agri-food industrial sector is one of the 5 productive sectors that produce the most greenhouse gases, and in the face of this reality, the emergence of proposals that allow actions that improve Food Systems.
What are agrifood systems?
An agri-food system is "the world behind our food", as the FAO explains. In other words, it is the set of processes that occur from the condition of the soil and water, continuing with how food is grown, harvested, packaged, transported, distributed, marketed, acquired, prepared, valued, consumed, used, and eliminated or discarded. . This concept also takes into consideration what other uses are given to food (animal feed, biofuels, forestry activity) and how this can impact human nutrition.
A food system, therefore, is related to a series of social, economic, environmental, cultural, political, productive, technological, health and nutrition factors. So, when a fair balance is achieved between all these factors in a food system, we are talking about a sustainable food system.
What is the relationship between gastronomy and the health of our planet?
Gastronomy is the set of knowledge and activities that are related to ingredients, recipes, and culinary techniques. Its historical evolution is the product of the relationship of human beings with their environment or surroundings, starting with food and their social value.
Starting from this concept, gastronomy is, then, a fundamental basis of consumption, because it is what defines our relationship with food, as individuals and as a culture. Therefore, if sustainability is added to the concept of gastronomy, we are facing a very interesting proposal, because, as the UN says, "sustainable gastronomy is synonymous with a cuisine that takes into account the origin of the ingredients, how they are grown and how they find their way into our markets and ultimately onto our plates." In other words, it is a concept of "conscious cooking" that can be practiced both in homes and in the gastronomic trade.
The Day of Sustainable Gastronomy was established in December 2016 by the General Assembly of the United Nations, recognizing gastronomy as a cultural expression of the natural and cultural diversity of the planet, which if practiced under the principles of sustainability and sustainability, becomes a magnificent strategy that, from responsible and conscious consumption, contributes in a vital way to the improvement of food systems, and thus to the preservation of the health of people, the environment and societies.
It is worth highlighting the fact that our country already has a Sustainable and Healthy Costa Rican Gastronomy Plan, which constitutes an important effort that unites public and private wills, non-governmental organizations, and civil society.
Tips for practicing Sustainable Gastronomy:
Know where food comes from, who produced it, and where and how it was produced.
Prefer foods produced with clean agricultural practices.
Buy what you need, to reduce food loss and waste. Avoid the use and consumption of packaging materials.
Appreciate and incorporate local and seasonal foods and traditional foods into the diet. Eat as naturally as possible.
Make the most of food, making diverse and creative preparations.
Rational use of water and energy sources in the production, preparation, and cleaning process.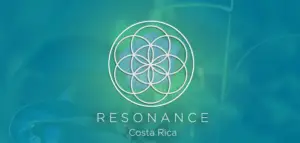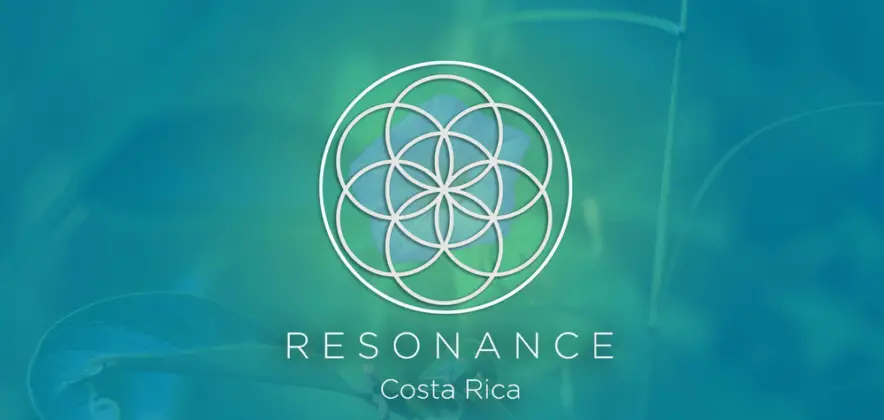 Costa Ricans Will NoLonger Need a Visa for Traveling to Canada ⋆
As of this Tuesday, January 6th, the Government of Canada has eliminated the visa requirement for Costa Rican citizens who wish to travel to Canadian soil. In its place, a new, simpler and cheaper requirement known as Electronic Travel Authorization has been established, according to a press release sent by the Canadian government to airlines.
Previously, Costa Ricans had to apply for a Canadian visa, which cost $100, that is, around 54,000 colones. However, with the implementation of this new measure, the Electronic Travel Authorization has a cost of $5.5 dollars, approximately 3 thousand colones.
How to apply
The Electronic Travel Authorization is valid for up to five years or until the expiration date of the passport, whichever comes first.In order to apply for this Electronic Travel Authorization, Costa Rican citizens must meet the following requirements established by the Department of Refugees and Citizenship of Canada:
First, they must travel to Canada by air using a current and valid passport.
Second, at the time of applying for the Electronic Travel Authorization, the traveler must have had a Canadian Temporary Resident Visa (TRV) in the last 10 years or hold a valid non-immigrant visa for the United States.
Third, the visit to Canada must be of short duration, with stays of no more than six months, intended for tourism or business purposes.
Other countries
Other countries that will benefit from this Canadian measure are: Panama, Uruguay, Argentina, Trinidad and Tobago, Saint Lucia, Antigua and Barbuda, Saint Kitts and Nevis, Saint Vincent and the Grenadines, Thailand, the Philippines, Seychelles and Morocco.
With this new provision, the Government of Canada seeks to streamline the entry process for Costa Ricans and strengthen tourism and trade ties between the two nations.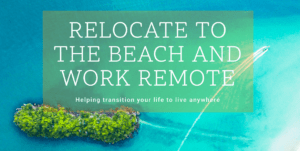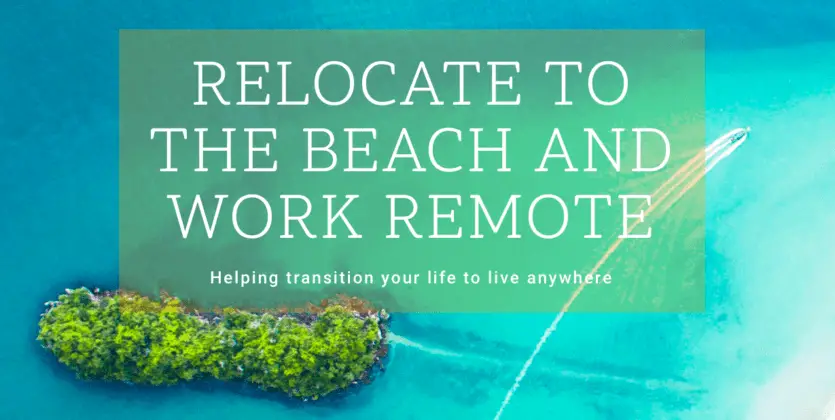 Guanacaste Airport Registered Visitation Records during March 2023
During March 2023, Guanacaste Airport had the largest number of passengers transiting through the terminal, reaching 553,991; that is, 29% above the number registered in 2022 during the same period. The number of passengers also set a record that month, registering 184,617, more than those recorded on January 2023.
Additionally, on March 11th was the busiest day in the history of the airport, with 9,922 tourists. "We have witnessed the growth in tourist visits, which fills us with joy, since the recovery has been faster than projected after the so-called 'zero season' in 2020″, said Rebeca Álvarez, director of the Chamber Guanacaste Tourism.
Prioritizing the quality of the destination and services
The Daniel Oduber reached, on average, 89% of seats occupied during the first quarter of the year, with the main tourist source markets being Toronto, Houston and Miami. For César Jaramillo, general manager of the airport, these figures are the result of the airline attraction plans that they promoted, as well as the consolidation of the province where it is located, as an attractive and aspirational destination. "Guanacaste Airport provides positive mobility, attracting visitors who value our offer more, who prioritize the quality of the destination and our services", said Jaramillo.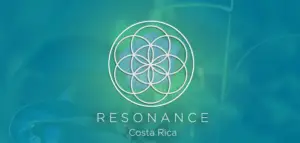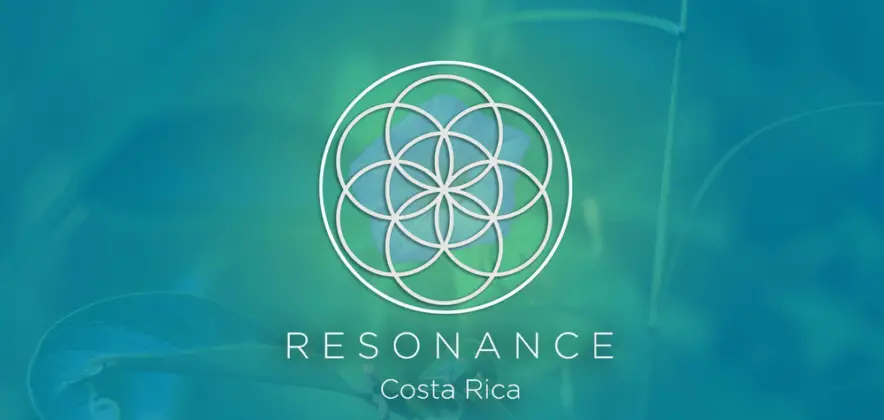 How to make reservations for Cerro Chirripó National Park 2021-2022
Updated: October 2021
Cerro Chirripó in Costa Rica is the highest mountain with an altitude of 3,820 meters (12,533 feet) with a protected extension area of 50 thousand hectares (123,552.69 acres) of land.
This makes this place to be visited by many local and foreign travelers. 
However, the difference between this and other national parks, is that this summit cannot be reached just for the day (Well, there are some exceptions, and some people have done it in one day and maybe Alex Honnold will do it as well LOL) but I think is essential to be fit for that!
Now if you are considering visiting Cerro Chirripo National Park and expect to stay at the base camp for a least one night.
Here is where the reservations process comes across, so we will share with you the steps that you need to follow.
Note: The all reservation process is component by two different entities that need to be contacted:
SINAC: This is an institution from the government and the permits are bought through them. They manage the offline/online permits for the national parks in Costa Rica.
CRC Chirripó: This is a local organization created by neighbors from San Gerardo de Rivas and surrounding communities. They managed things like lodging at Crestones Base Camp, food, supplies and horses haul gear up the mountain.
IMPORTANT:
We (Ligia and Rodrigo) DON'T work directly with SINAC or CRC Chirripó. For this reason, we are NOT able to assist you with reservations at the last minute.
For example, Some readers have contacted us to book their permits for Cerro Chirripó and they contact us around 1 month before their arrival to the country which makes it too difficult to find space.
However, you can HIRE OUR Travel Planning Service and we can help you with reservations that want to be done with enough time ahead (Especially during the high season months). We will explain more about it at the end of this post!
1. Book your Cerro Chirripó Permit
SINAC changed the methodology for booking the permit. So, please be aware of this:
Since COVID-19 has affected the travel industry, Cerro Chirripó is not the exception. Now, SINAC asks visitors to book their permits in groups of 4 people. Mainly, because each room at the Crestones base camp has 2 bunk beds. So, they want to guarantee that each room has a social bubble.
If you are a group of 2 or 3, that will need to be explained to SINAC and they only have a couple of rooms available for the night that are for this amount of people. However, these rooms get full easily, so it could be that you won't find availability.
Reservations are NOT longer online and you need to call their number. If you are calling from outside of the country. Please dial the number +506 2742 5348.
The reservations for January, February, and March will be open on different waves. You can see the following image from SINAC. Basically, the reservations for February 2022 will start to be accepted from November 15th, 2021, and March 2022 will start to be accepted from December 6th, 2021.
When you are making your reservation, you'll need to have the complete name and ID or passport number of every person who is going on your group.
Finally, but not least be patient when you need to call their number. Recently, we did reservations for January 2022 and we had to dial their number over 100 times because it was so busy!
After your Cerro Chirripó permits are booked. You will receive an email from SINAC ([email protected]) like this. With your reservation number and the bank accounts where you need to deposit the total amount of the permits within the next 24 hours.
Otherwise, SINAC will cancel your reservation.
The amount canceled to SINAC for the right of admission covers only the right of daily income for each person to the Chirripó National Park established on the current decree of entrance fees.
2. Paying for lodging, food, and supplies
After you pay the permits with SINAC.
You will be getting an email like this, from CRC Chirripó.
In this email, you will get a link for their Ecommerce page where you can access only with your reservation number and a specific password that will be provided on that email.
Over there you MUST pay for the lodging with the next 5 days. Otherwise, the reservation will be canceled by CRC Chirripo and SINAC.
After that, you can pay for the food and any other supplies at any time before your entry day to the park.
Cancellations and Policies
SINAC says: If for any reason you cannot attend, the user or users, will not have the right to change members on the reservation and will be entitled to a refund of the amount paid, as long as they manage at least 15 days in advance, a situation that can change according to the Decree of entrance fees to enter protected areas that are valid.
CRC Chirripó says: We only process cancellations of reservations that have already been canceled by SINAC, for this it is necessary that they send us the official note, where they are told that it has been processed. a) If you request cancellation of reservation (as) between 90 or more and 60 days before the date of entry; We will reimburse you 80% of the amount deposited for accommodation and / or food. b) If you request cancellation of reservation (as) between 59 and 30 days before the date of entry, we will reimburse you 60% of the amount deposited for accommodation and / or food. c) f you request cancellation of reservation (as) between 29 and 15 days before your date of entry; We will reimburse you 30% of the amount deposited for accommodation and food. d) If you request cancellation of reservation (as) 14 days or less in advance, we will not be able to make the refund.
Tourists entering by San Gerardo Sector, must register their entrance personally without exception in the Administration of the Chirripó National Park, located in San Gerardo de Rivas de Pérez Zeledón before entering.
For those wishing to enter at dawn or in the early hours of the morning of the day of entry, you must register the day before from eight in the morning until four in the afternoon.
Tourists must only enter the park by the sector authorized in the reservation process and on the specified date.
 The Administration of the Chirripó national Park will establish control devices which they consider appropriate to ensure the access to the protected area once the corresponding rights of admission have been canceled.
Main contacts at SINAC and CRC Chirripó
506: is the country code of Costa Rica*
CRC Chirripó phone: (506) 2742-5200.
Email: [email protected]
CRC Chirripó: https://www.chirripo.org/
SINAC email: [email protected]
SINAC's website: https://serviciosenlinea.sinac.go.cr/
The schedule to the public at the administrative offices of the Chirripó National Park, will be from Monday to Sunday, from 8:00 a.m. to 12:00 m.d. and from 1:00 p.m. to 4:00 p.m.
By following these steps for doing your reservation successfully plus the tips in our post about Hiking Cerro Chirripo, anyone will be able to do this great trip.
Do you need help?
We love to answer the questions from our readers through their comments and emails.
However, our time is limited and normally, we can not get into detail as much as we would like to.
For this reason, as we mentioned above, we provide a Travel Planning Service.
Our service has a cost of $50US per day of travel from 1 up 5 days. You can select only 1 day of Planning Service or 2 up to 5 days.
Or a total amount of $300 US from 1 up 15 days of travel.
With this service, we can provide you assistance for your Cerro Chirripo reservation and also, can assist you in planning the rest of your trip around Costa Rica.
If you want detailed information about CLICK HERE OR Contact Us if you have any other question about our service. (Don't forget to check your Spam email after 24 hours since we normally respond during this time)