Tapantí National Park Receives Visitors Again After 8 Months of Closure
The bad weather of the previous August generated direct impacts in the Tapantí National Park, leaving serious problems in the access routes and even trails that practically disappeared.But after 8 months of closure, the area is ready to receive visitors again starting this April 1st.
To achieve this, the intervention of several areas was necessary, which will operate under special conditions.The first is that 300 people will be received daily; in 3 groups of 100 people, at 8:00 am, 10:00 am and 12:00 noon.
Visitors can walk two trails:
Oropendola (1200 m away) is of low difficulty, equipped with huts and bathrooms for the use of visitors.
Fallen Trees (from 2500 m away): it is of high difficulty, for people who like strong walking and exercising in the mountains
Other traditional areas such as the Pava-Catarata trail and the Mirador will continue to be closed due to risk issues.With the reopening, it is also expected to boost economic activities in the surroundings of the national park.
"Around Tapantí, a number of accommodations, food and other services related to tourism are organized. In addition, it is a key destination for birdwatchers, and this branch of tourism is one of the ones that yields the highest income for the country, so the closure of this destination so close to the Central Valley for birdwatchers represented an important gap. for this segment of the activity that will soon be corrected", said Meryll Arias, Director of the Central Conservation Area (ACC)
Book for going to Tapantí
Given the new conditions to visit Tapantí, the area will be part of the spaces where prior reservation is required.
Along with this, you also have to book at:
Tortuguero, Irazuvolcano, Manuel Antonio, San Lucas Island, Poas Volcano
The procedure is virtual and is done at this link: https://serviciosenlinea.sinac.go.cr/
bann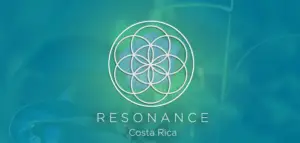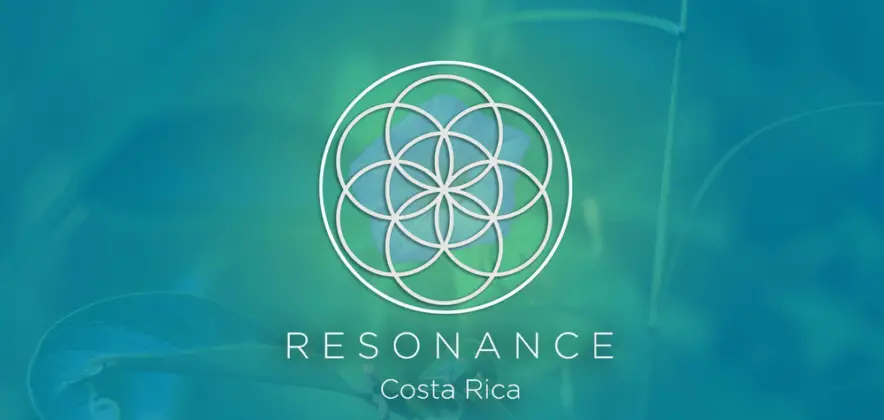 Turrialba Volcano National Park: One of the most active volcanoes in Costa Rica!
Last updated on June 4th, 2020
Turrialba Volcano is not the first one to come to your mind when you think to hike a volcano in Costa Rica.
The names of Arenal and Irazu Volcano always show up first and are always busy with tourists.
However, Turrialba Volcano is the second tallest volcano in the country after Irazu Volcano, and in the last few years, it has frequently been in the news because this is one of the most active volcanoes in Costa Rica!
Between 2015 and 2016, Turrialba was responsible for shutting down San José  International airport because of an explosion that launched ashes, gases, and incandescent rocks 13,000 feet into the air.
So, yes, this buddy has kept people busy during recent years, causing the closure of Turrialba Volcano National Park, which is now focused on monitoring and investigation.
But no worries. There are other ways to visit and explore the area through local tourist projects. Maybe you won't see the crater, but you can get pretty close and still be safe.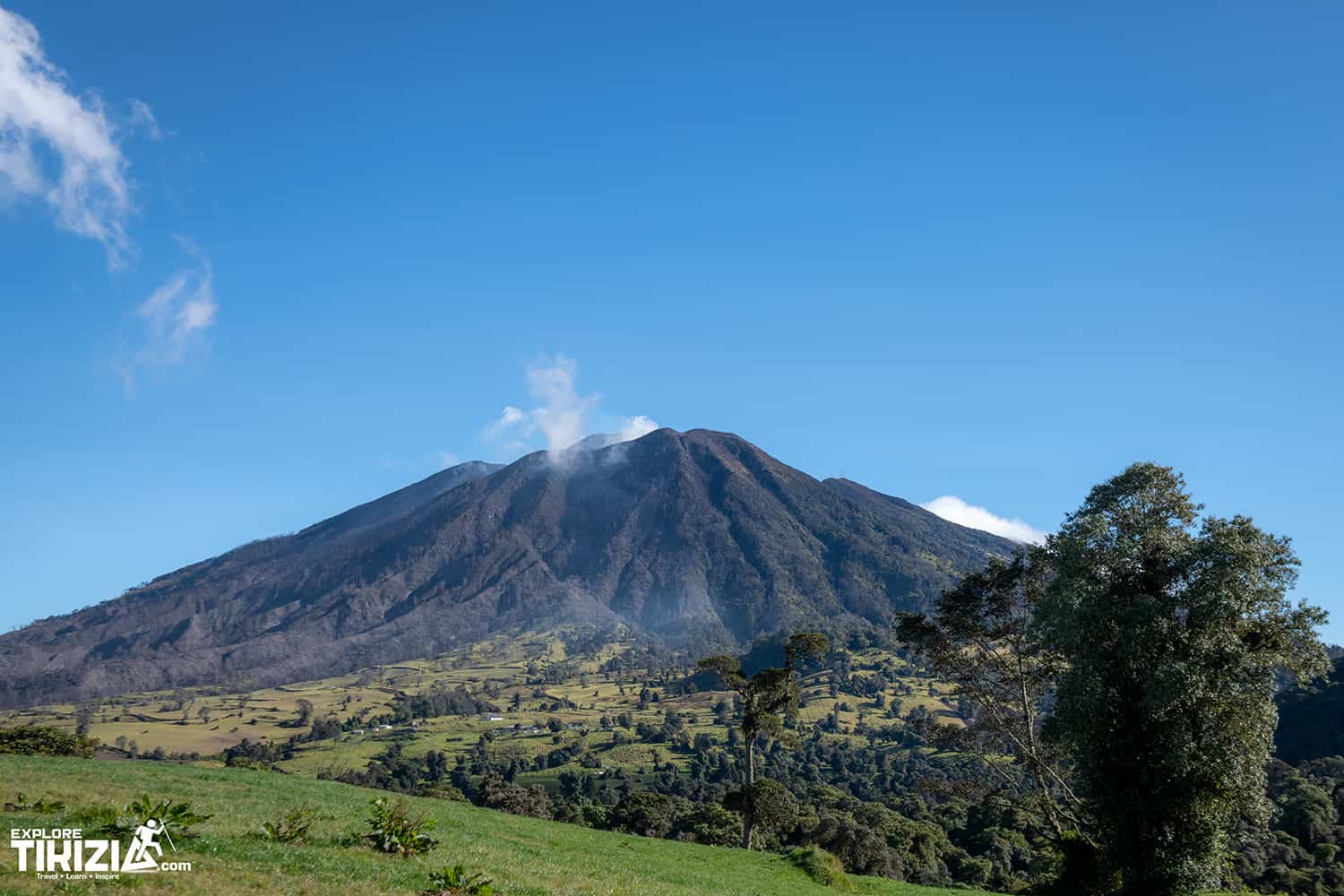 How To Get to Turrialba Volcano
There are 2 common ways to get to this volcano. We took this route:
From San José, take the highway#2 toward Cartago and Irazú Volcano.
Take the exit toward Pacayas and continue to La Pastora.
When you arrive at the Torre Alba soda, turn left and drive up non-stop until you reach Hacienda La Central.
Google maps:
General Information about Turrialba Volcano National Park
The National Park is closed until further notice. But there are other places nearby where you can see the volcano.
Altitude: 3340 meters – 10,919 feet, the second tallest volcano in the country. 
Weather: Temperatures around 16 Celsius (around 60 Fahrenheit). 
Wildlife: Located in the tropical cloud forest. It's hard to see wildlife on the trail that we did, but there are species like coyotes, skunks, squirrels, rabbits, skunks, opossums, sloths, weasels and puma.  Birds like woodpeckers, hawks, goldfinches, tanagers, and hummingbirds.
About Hacienda La Central
The small village of La Central is located at the entrance of the Turrialba Volcano National Park.
It has a few farms, a school, and the Hacienda La Central, the closest private property that has a local tourist project where visitors can hike an area close to the volcano.
It became popular with locals that want to visit the area responsibly since the Turrialba Volcano National Park was closed back in 2012.
There are other tours that promote going beyond the limits of the National Park, but of course we totally discourage you from taking those tours that are risky.
Hacienda La Central is a farm owned by a Costa Rican family who has been dedicated to farming and cattle.
The main cattle field is called La Central,  which today is where visitors meet, as it is near the school, chapel, dairy, grocery store, and the Danza con Nubes cafeteria.
It is a small restaurant, a perfect place to eat one of the typical dishes or just have a coffee, a "freshwater" or an excellent hot chocolate. Its small lawn terrace is the ideal place to observe the Turrialba volcano.
This used to be the meeting point before the ascent to the crater of the Turrialba Volcano began.
Our experience
We made a day trip to this area that has incredible views, especially if you visit during the dry season (December until April).
The light of the sun was perfect to take some pictures, and we got there around 8:00 am. Our hike was arranged to start at 9:00 am.
There were people waking up from their tents, since locals like to camp there.
We went to the restaurant and had a cup of coffee and a hot chocolate. We saw some vendors setting up their products like gloves and wool hats and food also.
More cars were arriving and at 9:00 am. A staff member from Hacienda La Central called everyone's name and gave us some information about the hike.
It's 6 kilometers long and it's a loop.
They took us through a cattle field where you can see views of Irazu and Turrialba volcano.
Then the guide took us to a spot called: "El Hoyo" (The Hole) where there was a small canyon with a river that has changed its color to orange because of the iron from the volcano.
From there is the coolest part of the hike where you can see the contrast of the vegetation and the volcano ash — green and gray.
Nature tries to start over again, but with the ashes and materials from the volcano, it's hard to see life there. The trees are like paper and it smells strongly of sulfur.
We hiked about 20 minutes more through old buildings like an old dairy farm. Then we saw the limits where the Turrialba Volcano National Park area starts. So we were still in a safe area.
It was a big group — mainly locals — and everyone seemed surprised that Ligia was hiking with her 8-month pregnant belly and asking her why!? But the hike is not difficult at all. So everyone can do it.
When we finished the hike we were hungry enough to eat a big tortilla and continue to our next place to visit in the area. 
Important things to take into consideration
Hike Difficulty: Easy but there are no paved trails. Ligia was 8 months pregnant when she did it. 
Vehicle: Sedan is possible during the dry season but we definitely recommend renting a 4WD to Explore Costa Rica.
Camping: For adventurers or enthusiasts of active volcanoes, you can set up your tent there and spend the night to observe the volcano's eruptive night activity. 
Costs: Hike tour ₡ 5000 ($10 US) per person (groups larger than 5 people). / Camping ₡3000 ($6 US) per night per person / Parking Lot: ₡1000 ($2 US)/ Use of Picnic area: ₡ 1000 ($2 US)
What to bring?
Contact information
To make your reservation, you can contact them directly and ask for Hugo who speaks English
Contact: 506- 8414-4682 or [email protected]
Related reading
Guayabo National Monument
Irazu Volcano
5 interesting facts about these Costa Rican ruins
Last updated on August 17th, 2020
There are many ancient ruins sprinkled all around Central America, and Costa Rica is no exception. Even if it doesn't have places like Tikal or Tulum, Costa Rica has places for people that are looking for cultural tours.
I don't know if it's just me, but when I'm in nature or visiting a historical place, I love trying to imagine what it used to be like "back in those days."
Even when it's hard to picture it, it's still fun knowing that the ground we're walking on was once a busy city street or a marketplace to trade stuff. Or that the crumbling ruin I'm looking at used to be the tribe chief's home.
Knowing a bit of history not only helps me imagine what it used to be like, but it is also integral to understanding its cultural significance.
A brief history of Guayabo Archaeological Site
More than just watching old rocks (as some people like to write in reviews on Tripadvisor) this place is an awesome place to learn history.
Some people might tell you that Costa Rica doesn't have culture, but the more we explore, the more we learn more about our country. 
So, here are the 5 main facts we think you need to know before visiting Guayabo National Monument:
The archaeologist that discovered this place back in 1968 was Carlos Piedra Aguilar, known as the grandfather of archaeology in Central America. He thought that it was an indigenous cemetery. Only a small percentage (around 20%) has been excavated.
On the grounds of Guayabo, there have been signs of life dating back from 1,000 B.C. to 1,400 A.D. It was a village for around 2,400 years in total. Researchers aren't entirely sure of the exact population of Guayabo, but they believe that it mostly influenced by the South American native tribe called the Chibchas. Because of the tropical weather, they couldn't find bones to do tests and determine the DNA of the population. 
There is evidence that Guayabo back in those days was a city, let's say like the San José of today. It was an important spot to do business between the people from tribes from North and South America.    
Nerdy fact #4: The Guayabo National Monument was designated in 2009 as a World Heritage of Civil Engineering according to the American Society of Civil Engineers (ASCE). This is because of the technology used to design a network of aqueducts to transport water from a spring in the mountains to the city.  
… And this blog post would be done if the idea was just to share the most interesting things to learn about this place in a short "listicle" style. 
However, my friend, our goal is to share deeply about must-see places that are not that touristy — places you can't find a lot of information about. 
It's easy to find those facts above on other websites, but we're going to walk you through what we did when we visited Hacienda La Central and Guayabo National Monument, because these places might fit with what you are looking for.
Best ways to visit
The Guayabo National Monument is located in Turrialba, where there is also a town that hosts an active volcano (Turrialba Volcano) and the Pacuare River, home of one of the world's best whitewater rafting adventures. 
Take in consideration if you want to do whitewater rafting and also visit the volcano and the ruins will be a better place to stay in the area at least one night.
Tip: We recommend to do the volcano and Guayabo National Monument the first day, then stay in Turrialba and do whitewater rafting the next day.
But if you are looking for more like a one day tour that you can do easily from San Jose, you can do what we did. 
1. General Information:
The land is under the protection of SINAC, same institution that managed the National Parks in Costa Rica.  The primary difference lies National monuments have objects of historical, cultural, and/or scientific interest.
Schedule: They open daily (including holidays) from 8:00 am until 3:30 pm 
Cost: $5 per person Foreign Adults and kids  + Tour Guide service cost (Depends on the number of people)
Access: The monument is located 30 minutes from Turrialba Downtown (around 10 miles away). However, we came from another route that has a road paved for most of it and gets unpaved for a small sections, we always prefer recommend a  4×4 to be safe.
Parking Lot: They don't have one. We have to leave the car outside on the street in front of the entrance and a "wachiman" like we call the guys that help to park and take care of the cars will help you to park in exchange of few coins at the end. 
2. Visiting in the morning or afternoon?
Since we visited during January that is dry season we took the chance to do it during the afternoon and prefer to hike near the volcano in the morning. 
Since the hike at Guayabo Monument is easier even if it's raining in the afternoon is better than do the hiking at Turrialba Volcano when its raining.
3. Should you hire a tour guide?
It's a very personal decision.
However, we read reviews from other people that was worth it since is place with a lot of history. 
The tour guide went beyond our expectations. Martin Umaña was his name and let me tell you he has a heart of anthropologist that really take you back 3000 years ago and just make your visit very special.    
On top of that, we love to support the local association of guides since we know they make a leaving from visitors. 
We would have never learned all this information without one.
They have a office next to the window ticket where you pay your entrance. Also you can learn more about them here: Link
4. Trails:
The trail that we did was around 1.6 kilometers (less than a mile).
 It's pretty easy to walk. It will take around 1 hour and a half. 
There is a small hill to get to the Lookout point but nothing too strenuous. 
The trail is like a loop and pretty easy to follow.
Top Tips for visiting
Where to eat? 
Picnic areas or just a couple local restaurants before  
What to wear? 
Comfortable clothes, 
Closed shoes
Rain Jacket/ umbrella
Insect repellent
Bottle of water
Cap/ sunblock 
Walking stick *Optional
Our Visit to Guayabo National Monument
Preparing for our visit
Wake up early: 
Since we didn't planned to stay overnight, we wanted to kick to spots in one day.
We arranged with Hacienda La Central to take the 9:00 am hike and explore the Turrialba  Volcano area.
So we left San Jose around 6: 15 am and got to Hacienda La Central around 8:00 am  and was perfect to have some extra time to get  breakfast.
Our hike there finish around 11:30 am and rush it a little bit and just grabbing a sandwich to have lunch on the way because we need to be at Guayabo National Monument before 1:30 pm. 
After hiking Turrialba Volcano at Hacienda La Central, we took the route and drive for around hour and  a half  down to the town Santa Cruz de Turrialba and then we got to the Guayabo National Monument. 
From Hacienda La Central to Guayabo National Monument was around 1 hour and 15 minutes.  
Booking  uSure in advanced
We contacted the local Association of Tour Guides uSure and made the reservation to took the tour with a Tour Guide and settle our approx arriving time at 1:30 pm.
Take in consideration that Guayabo close at 3:30 pm so the latest tour will be around 2:00 pm, if you get late they will do a shorter trail of 800 meters.  
If you have Whatsapp it's easier to do the reservation or send a email to them. 
As locals, they required a wire transfer of the entrance into their bank account in advanced but we saw people just walk in and were able to pay as they walk in. 
However, they highly recommend if you want the tour in English to book with at least 8 days in advance. 
Exploring the monument:
After we bought our entrance across the street we saw a little grocery store, use the restrooms and also families were having lunch in the picnic area. 
We hear that you can camp there, if you are interested I am sure the uSureCR the local association can help you with more information. 
So our tour guide, Martin Umaña was there waiting for us and we started the tour talking about the wildlife of the area.
We did spot wildlife like the Toucans, white-faced monkeys and we are sure that in the 573 acres of land that belongs to the monument there is a lot of wildlife protected. 
Then we got the explanation of the artistic manifestations found in the area like the monolith (rock) with the shape of Jaguar and snake. 
The tombs, the aqueduct, the mounds and  just learning more about pre-columbian history the time went fast.    
We left the place with a lot of new information about our ancestors surrounded by a nice atmosphere and the view of the Turrialba Volcano at the back. 
Guayabo National Monument,  definitely is a nice historical spot of Costa Rica. That you can do in a short visit in the middle of the nice countryside. Good for a day trip including other spots around! 
Coronavirus Costa Rica; Stats & Travel Info (COVID-19) –
Last updated on June 25th, 2021
Last Updated: Dec 14th, 2020
Disclaimer: Current travel rules are changing without notice and being updated constantly. We do our best to keep this article up to date.
Another blog about Coronavirus Costa Rica!
So far, we guess that you probably have heard/read about this virus enough (enough!), however, we have decided to create this post with the purpose of helping you make decisions for your future travel plan to Costa Rica base on the travel restrictions that our government is implementing.
Which airlines are flying to Costa Rica?
Tourists from all countries allowed entry as of November 1st. Land borders remain closed at this moment. 
According to the Juan Santamaría International Airport (AERIS), these are the airlines that are flying to Costa Rica.
Dates are subject to change as coronavirus Costa Rica restrictions and reduced demand continue to impact international travel.
Keep close contact with the airline for more information. We have learned from travelers that had to changes several times their plans.
So far we have had two flights canceled. Both were departing from our preferred airport and flying direct to San Jose. We will now have to fly from another airport and travel via Madrid. This means we now have an added 6 hours to the overall journey plus there is an additional Spanish health form to complete as we stop off in Madrid.

Dave Clever, UK – Oct 2020
Airlines from Europe:
LUFTHANSA: Resumed operations on August 5 from/to Frankfurt.
Air France: Resumed his operation on October 31st from/to Paris.
KLM: Resumes operations on November 26, from / to Amsterdam.
British Airways: Resumes operations in 2021.
Iberia: Resumed operations on August 3 from/to Madrid.
Edelweiss: Restart operations on 2021.
Airlines from the US and Latin America:
AEROMEXICO: Resumed his operation operations on October 18 from/to Mexico.
AIR CANADA: Resumes flights on November 1 from Toronto. 
AIR FRANCE: Resumes flights on October 31 from Paris.  
ALASKA: Resumes flights on November 20th from Los Angeles. 
AMERICAN AIRLINES: Resumed operations on October 9th from/to Miami and Dallas.
AVIANCA: Resumed his operation on November 1st, from / to El Salvador and Bogotá.
COPA AIRLINES: Resumed its operation on September 10, from / to Panama.
Resumed its operation on November 23, from / to Guatemala.
DELTA: Resumes flights on November 2 from Atlanta, and on December 17 from Los Angeles. 
JETBLUE: Resumes flights in November from Fort Lauderdale (Nov. 1), Orlando (Nov. 4), and New York (Nov. 20). NEW ROUTE on December 18, from/to Los Angeles.
SOTHWEST: Resumed operations on 2021.
SPIRIT AIRLINES: Resumed operations in September  from/to Fort Lauderdale. 
UNITED AIRLINES: Resumed operations in September. 
Resumed operations to / from Houston and Newark.
Resumed operations on November 7, from / to Chicago.
Resumes operations on December 19, from / to Washington.
NEW ROUTE on December 17, from / to Los Angeles.
NEW ROUTE on December 19, to / from Denver.
VOLARIS: Resumes flights on October 29 to Mexico (via Guatemala) and on November 26 from/to Cancún. 
WINGO: Resumes operations on December 4th, from / to Bogotá.
Entry Requirements (Coronavirus Costa Rica):
COVID-19 Testing Entry Requirements 
*PCR (molecular test) Testing is NO LONGER REQUIRED. Therefore this decision has saved travelers a lot of money.
So seems that our goverment has reduced the list of requierments to these 2:
Fill out the electronic epidemiological HEALTH PASS form, available at https://salud.go.cr.
Make sure to click in the right corner to switch language to English. You will be asked personal information, dates of your trip, and questions related to your overall health. Then you will obtain the QR codes that you will have to show up on your arrival in Costa Rica.
2. Traveler's Medical Insurance- international or purchased in Costa Rica.
Can I use my International Insurance? Tourists with an international insurance policy must request a certification from their insurer, issued in English or Spanish and stating at least three conditions:
Policy validity, effective for the duration of the tourist's visit to Costa Rica.
A guarantee of coverage for medical expenses, with pandemic coverage for COVID-19 in Costa Rica, for at least US $50,000 (fifty thousand dollars of the United States of America).
A minimum coverage of US $2,000 for extended lodging expenses due to illness associated with the pandemic.
 If you have questions or want to check theconditions of the insurance, please email [email protected]
You can get quotes from INS and Sagicor direct (remember to click in the right corner to switch the language to English):
For some travelers they feel like the cost for the insurance is barely acceptable and there are not many international companies that they have found who will cover us to meet the US$2000 quarantine 'lodging' criteria.
Ultimately, it seems for some travelers that for peace of mind upon entry it's better to use INS or Sagicor.
Note: You can buy insurance anytime. You have to fill out the health form within 48 hours of travel.
Quarantine Entry Requirements 
No longer required.
COVID-19 Health Requirements While in Costa Rica
Upon landing in Costa Rican territory, travelers must:
-Wear face protection.
Masks or also the face shield protector "Careta" this is complementary to the mask it´s not allowed to wear the face shield without mask below.
You will find surgical masks mostly in supermarkets and pharmacies, and every place charges differently but an acceptable price is around $0.50.
People sell/wear the fabric ones that are better for the enviroment.
Most common protocols that you will see:
Clean your feet at the carpets. Some people feel strongly that this is useful. However, you will see some sort of grass carpet that you wipe your feet when you enter a place.
Taking temperature reading.
Some places request to wash your hands and hand sanitizer are available everywhere.
Driving restrictions. The country to avoid massive gatherings restricts vehicles with a schedule that tells which license plates ending in even or odd numbers could not circulate. Rental cars, people driving to/from a hotel reservation were exemptions for the daytime circulation restrictions.
Stay with your social bubble
Let's be honest here as much we wish everyone follow strictly the protocols always will be a situation that will catch you off of guard.
For example, we have been on tours recently where everyone started wearing masks, and then because they asked to smell a flower or drink a sip of sugar cane in the end some people forgot to put their mask back on like there is not coronavirus in Costa Rica.
Also, we have experienced some trails in National Parks that got crowded but so far only have been few experiences like that.
What makes Costa Rica an option for future travel?
PROS
Costa Rica is like someone said: "naturally socially distanced", our small country with a small population and a sparsely populated rural area outside the city it's a plus in pandemic times.
Costa Rica has a good healthcare system, it's not perfect but it's considered one of the best in Latin America. Private and Public
Clean country. New protocols by the ministry of health that extreme the education on the way we do our daily habits like wash hands, sneeze covering your mouth, etc, has been a good investment in cleanliness. The majority of the country has potable water, which contributes to the overall health of residents and visitors alike.
CONS
With many Americans and Canadians (Costa Rica's largest tourism base) finding it difficult to fulfill the international health insurance requirements, many travelers were looking elsewhere to vacation, notable countries with no health insurance requirements.
The trip can be expensive than before. No longer that easy to come with flight cancelations, adding insurance expenses, and the associated dates changes in lodging will be extremely difficult to accommodate for most travelers.
The tourism sector has been deeply affected and for us and other friends that work in the industry apprecited you choosing Costa Rica to spend your vacations.   
Costa Rica Coronavirus Stats:
Useful links: You can stay informed at the following links: