Three Young Tica Women Become the First Female Physical Engineers in Central America
The ordinary graduation held last Friday, September 8, at the central campus of Cartago, where 375 people received their professional degree, highlights a milestone in the history of new graduates for the Tecnológico de Costa Rica (TEC).
In the solemn activity, three women became the first graduates of Costa Rica and Central America from the Physics Engineering degree, distinguishing a new contribution from the "Tecnológico" to the strengthening of science, technology, engineering and mathematics for young students.
 The first of the three events held at the Arts Center was the space where Natalia CalderónBarboza, Valentina Campos Aguilar and María Elena Esquivel Murillo became the first women to obtain this academic degree
 Natalia was one of the representatives of the graduates, highlighting in her speech before the new professionals, parents, TEC authorities and other guests, the value and importance of public education for the country, especially for a university like "Tecnológico" that reflects the future commitment and development of the nation.
An experience of personal and academic growth
 "Our journey at TEC has been an experience of personal and academic growth (…) We look forward with a mixture of curiosity and enthusiasm for what the future holds for us," said Natalia CalderónBarboza.
 For her part, Valentina highlighted that being part of the first three graduates of Physics Engineering from TEC is not only personal pride but also a milestone and a historical challenge, not only for all the female students but also for all the professors and graduate engineers who they have been involved with in science and technology.
 "It is a call of strength that we are making history and that every day we are more women innovating in this area," she indicated. María Elena pointed out that it means the summit of many efforts, sleepless nights and even some disappointments with grades – today surpassed. "This is the achievement we have been waiting for," she said.
 High value for the labor market
 Although the young women received their degrees this Friday, the three engineers are already in the workforce.In the case of Natalia, she is working in the research and development area of ​​ITEK, a medical device manufacturing company, while Valentina was hired by the University of Costa Rica (UCR) as a teacher for the Physics degree.  María Elena is also working as an engineer at the transnational company Boston Scientific.
 The hiring of these young women is a reflection of the high percentage of employability that TEC graduates have.  According to the latest study by the Labor Observatory of Professions of the National Council of Rectors, 95.4% of TEC graduates have a job, in addition to 7 out of every 10 people who graduated from this school already had a job before graduating.
According to the physicist and master's degree Álvaro Amador Jara, coordinator of the degree, this academic offer concentrates a mixed profile, with knowledge in areas such as metrology, electromagnetism, experimental physics and biology.
 "Having the first graduates is the culmination of a dream and a new opportunity to provide professionals in an area with great opportunities and necessary for the country and the region," said Amador.
 In the same event where Natalia, Valentina and María Elena received their degree, five more young people from this same career were also given their graduation certificate.  They join three other graduates who received their degree at the end of March 2023.
This career receives an average of 40 students per year, however, there is already a need to expand this coverage.  In 2023, this engineering will have about 300 students taking this unique offer in the country and the Central American region.
 The graduation held last Friday in three events on the Cartago campus, closed the week of solemn ceremonies for awarding degrees held on the campuses and academic centers of Limón, San José, San Carlos and Alajuela.In total, 595 people from different careers with bachelor's, bachelor's, master's and doctoral degrees graduated at these events.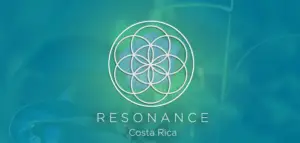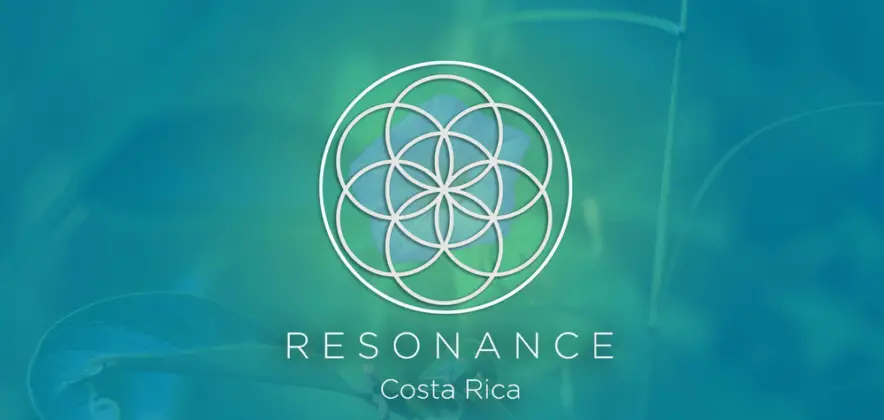 8 Tips to Help You Create Better Content in 2024 ⋆ The Costa Rica News
Content creation has never been in greater demand, but in 2023, the quality requirements and standards increased. The competition is tough, and with so many AI tools to help you out, there are no more excuses for producing poor content. With that in mind and without further ado, here are a few tips to help you become better at creating content (mostly written but also video) in 2024 (and sooner).
1.  Take your time
An average blog post takes about four hours to write, but you aim to go far above average. This means a single blog post will take you 6-8 hours. First, you have to do your research. In the era of misinformation, this isn't nearly as simple as you think.
Second, writing is a creative process, which makes it a bit unpredictable. This means you'll sometimes get inspired and finish an article in two hours, while sometimes it will take 10+ hours to get the job done.
After you're done writing, you might want to sit a bit on the article and read it again in an hour or two. This, too, should be added to your work timeline, even though it's not active work.
Also, keep in mind that blog post length grows as time goes by. In 2015, 500-word blog posts were all the rage. Today, it's hard to find a post below 800 words, with the majority being over 2,000 words.
2.  Harness the power of AI
There are so many amazing AI writing tools out there, and search engines are no longer sanctioning them as much as they used to. It's quite arguable whether this content was ever sanctioned just for being AI or because it was recycled and contained no new information.
In other words, with the right prompt, these kinds of content generation tools can give you some outstanding results.
Now, even if you're determined to write your content, there are so many ways in which AI can help you. For instance, it can give you a quick outline, which is amazing for a scenario where you're out of inspiration.
It can also be a great research tool and even help you interpret material that is too difficult to digest. You can copy a paragraph into ChatGPT and ask the platform to explain it as if you were five.
You can also use these tools to rephrase your sentences that you're not happy with or simplify your paragraphs.
3.  Revise and delete "fluff"
You need to respect your readers' time and delete all the "fluff" from your articles. Now, we're not suggesting that you don't write fluffy content. You just can't help it; no one can. At the time of writing, it might not look like fluff. It may look quite relevant, but upon rereading, you may realize that you've already said that exact thing (in a slightly different word order) two sentences earlier.
Fluffy content will artificially inflate the number of words in your article (as we've already said, this can be a relatively relevant metric). Still, it will bore your readers and make them leave the page earlier. Reader retention is a ranking metric, but, more importantly, it affects the user experience.
Earnest Hemingway spoke quite a bit about the importance of omission in expression, and it might be a good idea for you to try and take his advice.
4.  Check the backlinks
When inserting links into your content, you have to be responsible to your audience. You need to read up and check the information provided there. The last thing you want is to be responsible for leading them astray.
The anchor text is usually related to something in the article you're linking to. You must ensure that it's consistent, as well as that it's relevant and current. Usually, this is a statistic of sorts. Statistics get outdated faster than other information. So, even though the statistic from your anchor text is the statistic from the article, it still might not give you the full picture.
Lastly, for the sake of your SEO ranking, you want to make sure that the links you're using have a decent enough DA (domain authority).
5.  Do what you can to focus
Producing content is creative; you need focus and inspiration for creative tasks. Sure, caffeine is a great focus enhancer, but drinking it daily has pros and cons. Here are a few things that might help.
Working in short segments (interval working, like with the Pomodoro technique) can help keep you productive and focused for much longer. It also eliminates distractions since you know that the break is around the corner.
Also, when doing creative work, avoid multitasking. This is reserved for administrative tasks and similar endeavors and may just put you off track this way. At the same time, sometimes you might benefit from breaking yourproject into smaller tasks.
Most importantly, lead a clean life. Get a full night's sleep and get enough air and sunlight. This will drastically boost your cognitive abilities.
6.  Focus on the value
You're there to provide value. Your audience is reading your content for entertainment, information, or education. While you can trick them with a catchy title, it won't take them long to understand that you don't have too much to offer.
Save time for your audience and provide value. So, how do you save their time? First, you need to make your article skimmable. The bottom line is that most people read just subheadings, so make them count. This way, they may try to read what you're writing about.
Be straight to the point. Give them the info they're looking for from the moment they click on the article, then elaborate further. No, you're not going to "trick" them into reading a 3,000-word article or watching an hour-long video to find one or two useful tips.
7.  Optimize for SEO
While Google insists on the idea that content is made for humans, the truth is that there are still a lot of algorithmic requirements that will help you rank better. Shorter paragraphs, sections smaller than 300 words, proper use of H2, H3, and H4 headings, etc. Not to mention the right keywords and metadata.
In other words, no matter what they try to sell you, you're not writing content just for humans. You are writing content for humans, but not JUST for them. By learning these SEO writing tricks, you'll stand a much better chance of ranking well. Moreover, some of these tips are quite resilient to algorithmic changes.
The thing is that great SEO writing heavily relies on technical skills. They won't prevent you from expressing yourself in any way necessary. It's just a formatting trick to help you get the most value from your work.
8.  Choose the tone and voice
The article's tone is incredibly important for the way it's received. The thing is that if you're too technical, some of your audience may not understand it. On the other hand, you might be seen as not knowledgeable enough if you're too colloquial.
The bottom line is that when you finally find this middle ground, you need to stick to it. Consistency and continuity are incredibly important. This will become a part of your brand.
This implies that you should look at each post as a part of your larger portfolio.
Becoming better at content creation takes time
Remember when you first started learning how to drive? You had to remember all those little rules that you now apply automatically. In time, you'll do most or all of these things by intuition. They'll become your second nature. Until this happens, you might want to learn these rules and stick to them as much as possible.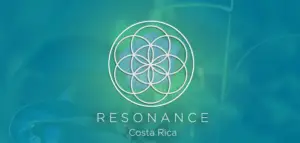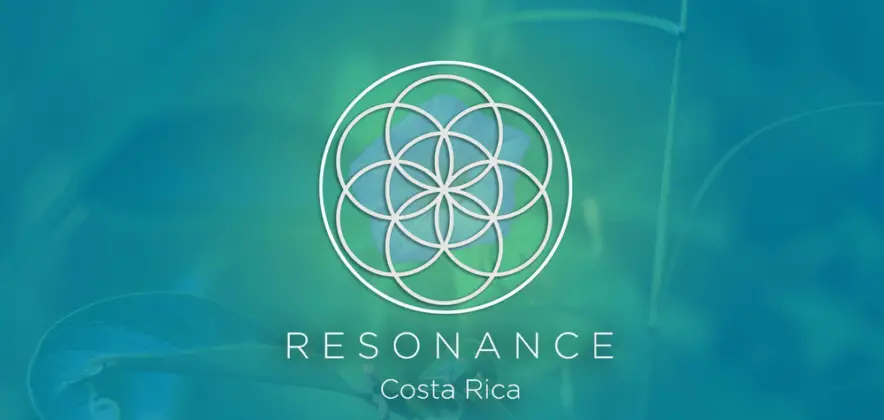 The El Niño Effect Unmasked :
Costa Rica is experiencing a rising trend in ocean temperatures, with recent measurements showing the highest levels ever recorded in the country. Scientists attribute the increase to climate change and the ongoing El Niño phenomenon.
According to data from the University of Costa Rica's Center for Research in Marine Sciences and Limnology (CIMAR), temperatures peaked at 32.46°C in early September based on readings from the tide gauge station in Herradura. CIMAR researcher Omar Lizano called the measurement "a temperature unseen before in Costa Rica."
Lizano stated that global projections from the U.S. National Oceanic and Atmospheric Administration show temperature anomalies up to 3°C above normal across the Pacific Ocean. He said measurements off Costa Rica's shores confirm an upward trend in heat consistent with worldwide warming.
"Ocean temperatures are 2 to 3 degrees higher than they should be. While the El Niño effect contributes, there is a steady rise in temperatures, especially 1,800 meters offshore, undoubtedly due to climate change," Lizano emphasized.
Experts at Costa Rica's National Meteorological Institute explained that El Niño also impacts average sea levels due to thermal expansion. Satellite data reveals sea level increases over 25 cm above base tides across Central America's Pacific coast.
The elevated temperatures and sea levels are taking a toll on marine ecosystems and coastal communities. Lizano pointed to obvious coral bleaching and death in areas like San Juanillo and Sámara as severe ecological impacts. Warm waters stress corals, causing them to eject algae and lose their coloration. Prolonged high temperatures prevent algae from recolonizing the coral, leading to its demise.
With coral reefs dying off, numerous species of fish, crabs, shrimp and other marine life lose their natural habitat and protection. Cocos Island has seen decreases in shark populations as they migrate to cooler waters during El Niño warming events. New species adapted to high temperatures move into previously unaffected areas, disrupting local ecosystems.
Coastal erosion has also accelerated along both the Pacific and Caribbean shores, according to experts. Beaches in Sámara, Carrillo, Jacó, and other areas are especially vulnerable. While El Niño contributes, scientists confirm the overarching factor remains climate change warming ocean waters.
Costa Rica is not alone, as coastal regions across the planet are experiencing the effects of climate change on oceans. But the country's reliance on marine ecosystems for fishing and tourism means it is especially at risk.
Lizano called on authorities to continue monitoring ocean health and implement mitigation strategies. "While we cannot eliminate El Niño, we must reduce greenhouse emissions and other human impacts. Our observations should guide policy changes to protect marine resources before damage is irreversible," he stated.
Citizens can also help by reducing plastic waste, conserving water and electricity, and pressuring leaders to enact 'blue carbon' climate solutions. Costa Rica's oceans are a national treasure, and it will take a collective effort to safeguard them for future generations.
Are You a Cycling Lover?  Expo Bike 2023 Will Bring the Latest Trends in This Sport
With the aim of promoting a greater culture of cycle-inclusion in the country;  That is to say, that cycling and means of transportation such as the bicycle have greater visibility as generators of physical and mental health among the Costa Rican population, the Metro y Medio Foundation will hold the second edition of Expo Bike 2023.
 According to data from the Strava digital platform, the use of bicycles as a means of transportation and for exercise has shown a growing trend in the last five years in Costa Rica.  Specifically, in 2018, 4,500 Costa Rican cyclists were registered on the platform.  By 2020, this number increased to 7,800, a figure that remains stable until now in 2023.
 These figures, stated Alejandro López, executive director of the Metro y Medio Foundation and organizer of Expo Bike 2023, show the importance that this sport and means of mobility has taken on in the country.  Because of this, he states, it is increasingly important to develop events that allow citizens to have greater awareness and coexistence with this means of transportation.
Cycle inclusion
 "Cycle inclusion is a reality in developed countries since they have incorporated the benefits generated by cycling into their government policies.  This both at the level of economic, health and social reactivation.  These countries have created legal and infrastructure spaces for cycling to continue developing with greater ease.  Precisely, the main objective of Expo Bike 2023 is to make visible all the health, economic and environmental benefits that cycling brings with it," López mentioned.
Bringing together cycling lovers
 He added that Expo Bike 2023 will bring together cycling lovers, industry professionals, manufacturers of bicycles, cycling-related accessories and equipment, as well as the general public.
Expo Bike 2023
 This Expo will be held next Saturday, October 7 and Sunday, October 8, 2023, at the Old Customs facilities, in San José.  Admission to Expo Bike 2023 will be free.  It is projected that more than 5 thousand people will attend the Expo.  In addition, there will be 100 stands where you can observe the most recent trends around cycling and sustainable mobility.
 Those interested in attending either day can obtain their ticket by registering on: https://www.specialticket.net/EventsDetailsPage/Expo%20Bike%202023/Convenci%C3%B3n/196
 "In these types of events, new developments are usually presented in terms of products, technology, trends and activities related to the world of bicycles.  It can also include competitions, talks, product demos and opportunities for the cycling community to connect and share their passion for cycling," said López.
Activities
 As part of the activities of Expo Bike 2023, the Cycling Mobility and Safety Route will be carried out, which will take place on Saturday, October 7 thanks to an agreement with the Municipality of Montes de Oca.  This consists of carrying out a recreational cycling route between 7:00 a.m. and 7:00 p.m.  All categories and types of cycling can participate, since it is an event focused on the enjoyment of the whole family.  For its part, on Sunday, October 8, a competitive training session will take place.  Your departure will be at the Old Customs facilities, you will go to the Orosí Valley, and from there you will return to the Old Customs. 
Both activities will be free and likewise, there will be various talks and training for both cyclists and motor vehicle drivers.  Some of the topics that will be developed are: Traffic Law 9078 and its impact on cyclists and urban mobility;  Law 9660 on Mobility and Cycling Safety;  More frequent traffic accidents against cyclists;  and a practical workshop on the correct way cyclists should ride in a peloton;  in addition to a talk about the main traffic signs that people who travel by bicycle should know.  Sustainability issues will also be covered, specifically the recently approved IFRS S1 and S2 standards and how cycling can be an axis in the fight against climate change.
 Another novelty is that Expo Bike 2023 will venture into sustainable mobility, through the presence and exhibition of electric bicycles, which will be part of the activity.
 Additionally, there will be Food Trucks located on the esplanade of the Old Customs so that visitors have food spaces.  There will also be family activities, and there will be various surprises for the enjoyment of all attendees, such as raffles and royalties from the event sponsors.
 "We want to give visibility to cycling and democratize the use of the bicycle as a sustainable means of transportation and catalyst against climate change," concluded López.